Visiting Residential Fellows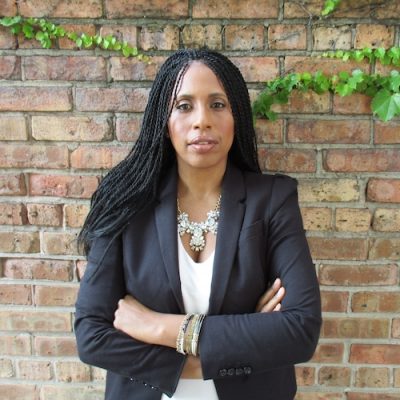 Sherie M. Randolph
"'Bad' Black Mothers: A History of Transgression"
Sherie M. Randolph is an associate professor of history at the Georgia Institute of Technology and the founder of the Black Feminist Think Tank. Randolph's first book Florynce "Flo" Kennedy: The Life of a Black Feminist Radical (University of North Carolina Press) examines the connections between the Black Power, civil rights, New Left, and feminist movements.
Randolph is currently writing her second book, "Bad" Black Mothers: A History of Transgression. This project explores Black mothers who fashioned lives driven by a commitment to artistic, political, and intellectual work—but mothering their children was not a priority. A history of Black women who rejected culturally acceptable modes of parenting reveals both the constraints of Black mothering and the radical transgressions some Black mothers chose in hopes of creating purposeful lives. "Bad" Black Mothers interprets the life histories of Black women such as Camille Billops (artist), Marion Thompson Wright (scholar), Nellie McKay (scholar), Nehanda Abiodun (political exile in Cuban/Republic of New Afrika), Assata Shakur (political exile in Cuba/Black Liberation Army), and Alice Walker (writer) within the context of Black queer feminism that negotiates individual and collective oppression and liberation and challenges the limits of contemporary family formations. "Bad" Black Mothers offers a history of how Black mothers untethered themselves from raced, gendered, and heteronormative maternal expectations. In so doing, they challenged postwar meanings of Black freedom and Black liberation.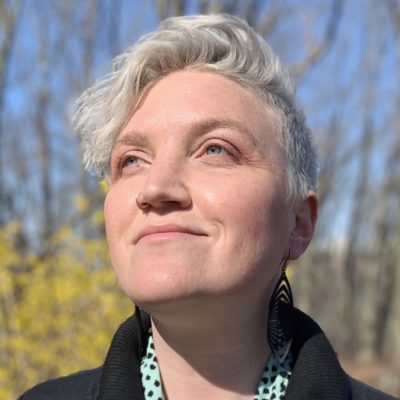 Shiloh Whitney
"Emotional Labor: Affective Economies and Affective Injustice"
Shiloh Whitney is an Associate Professor of Philosophy at Fordham University. Her current research is on emotional labor and affective injustice. Her research draws on Feminist Philosophy, 20th-century French thinkers such as Merleau-Ponty and Fanon, and Affect Theory to develop a critical phenomenology of affect and theorize uniquely affective forms of injustice. Her work can be found in journals such as Hypatia, Philosophy and Social Criticism, Chiasmi International, Journal of Phenomenological Psychology, Southern Journal of Philosophy, Journal of Speculative Philosophy, and PhaenEx. Look for her contribution in the Northwestern University Press edited collection 50 Concepts for a Critical Phenomenology and Philosophies of the South.
Her current book project, Emotional Labor: Affective Economies and Affective Injustice, develops an ameliorative definition of emotional labor, along with the theoretical framework of affective economies and affective injustice that it requires. Informed by studies of emotional labor in the social sciences as well as innovative work in Feminist Philosophy, Phenomenology, and Affect Theory, the book works to prescribe how we ought to use the concept of emotional labor given intersectional feminist aims, developing an original critical theory of affective and emotional labor, its exploitation, and its intersection with race and gender.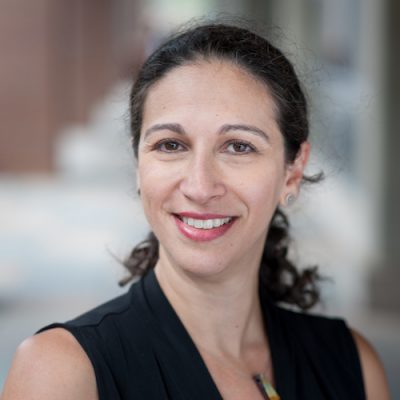 Sarah S. Willen
"'Chronicling the Meantime': Creating a Book about the Pandemic Journaling Project"
Sarah S. Willen, PhD, MPH is Associate Professor of Anthropology at UConn and Director of the Research Program on Global Health and Human Rights at the university's Human Rights Institute. A former NIMH Postdoctoral Fellow in Global Health and Social Medicine at Harvard Medical School, she holds a PhD in Anthropology and an MPH in Global Health, both from Emory University. Willen's first book Fighting for Dignity: Migrant Lives at Israel Margins (University of Pennsylvania Press, 2019), which was supported by a 2013-14 Humanities Institute Fellowship, has won multiple awards. She has edited three books and five special journal collections and authored nearly 40 articles and book chapters on a wide range of topics including precarious migration, health and human rights, constructions of "deservingness," the health impact of structural racism, health equity, dignity, and the pursuit of flourishing.
Willen is Principal Investigator of ARCHES | the AmeRicans' Conceptions of Health Equity Study, an interdisciplinary, mixed-methods study of how people in the United States think about health, fairness, and social interconnectedness (funded by the Robert Wood Johnson Foundation), and Co-Founder of the Pandemic Journaling Project (PJP), a combined weekly journaling platform and research study about the lived impact of the COVID-19 pandemic. As a UCHI Future of Truth Fellow, she will launch a book project, tentatively titled, "Chronicling the Meantime," that explores how PJP's remarkably diverse community of journalers has used this unique online space to chronicle the impact of the pandemic on the warp and woof of everyday life—for their own purposes, and for posterity.
UCHI Faculty of Color Working Group Fellow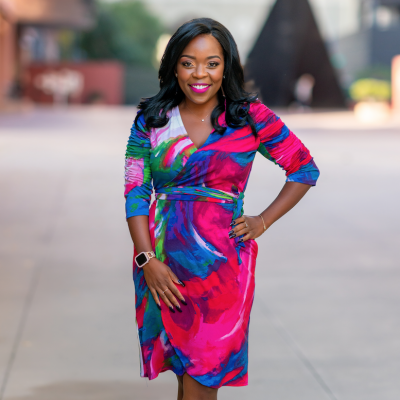 Shardé M. Davis
"Being #BlackintheIvory: Contending with Racism in the American University"
Dr. Shardé M. Davis is an Assistant Professor in the Department of Communication and Faculty Affiliate of various research institutes at the University of Connecticut. Her research examines the way Black women leverage communication in the sistah circle to invoke collective identity, erect and fortify the boundaries around their homeplace, and backfill the necessary resources to return to white/male dominant spaces in American society. These ideas have been published in over 40 peer-refereed articles and invited book chapters, and are best represented in her theory, The Strong Black Woman Collective. Her research was formally recognized with the 2018 American Postdoctoral Fellowship from the American Association of University Women and the 2019 Ford Foundation Postdoctoral Fellowship. In addition to her program of research, Dr. Davis created the viral Twitter Hashtag #BlackintheIvory, which extended a timely opportunity for Blackademic TRUTHtellers to share personal instances (and engage in necessary conversations) about anti-Black racism in academia. She was recently awarded the 2021–2022 Faculty of Color Working Group Fellowship from the Andrew W. Mellon Foundation and UConn Humanities Institute to edit a new book for #BlackintheIvory that is set to publish in 2022 by the University of North Carolina Press.
Faculty Residential Fellows
Meina Cai
"The Art of Negotiations: Legal Discrimination, Contention Pyramid, and Land Rights Development in China"
Meina Cai is a jointly appointed assistant professor of Political Science and Asian/Asian American Studies Institute. Her research agenda concerns the political economy of development. Her current research interests focus on land property rights, urbanization, and rural governance in China. Her research has been placed in Cambridge University Press, Journal of Peasant Studies, World Development, Land Use Policy, Urban Studies, among others.
While at UCHI, she will work on a book manuscript, The Art of Negotiations: Legal Discrimination, Contention Pyramid, and Land Rights Development in China, which examines how land-dispossessed households protect their property rights in a context where the legal framework discriminates against them in China. Contradictory to the existing research that pays much attention to protests, this research identifies negotiations as a strategy of the dispossessed to engage with local governments and improve their compensation arrangement. Negotiations, together with petitions, protests, and violence, form a pyramid-shaped structure of contention and contribute to a fragmented land-taking compensation system in China. Meanwhile, she will complete the book, The Political Origins of Property Rights in Land: Between Anarchy and Predation, co-authored with Ilia Murtazashvili and Jennifer Murtazashvili. The book theorizes that four elements concerning the state—political stability, government capacity to administer and enforce property rights, political constraints, and polycentric political and legal institutions—explain the variation in state protection of property rights, using cases from US, China, and Afghanistan, where property protection is provided as a public good, selectively, and legal rights are absent.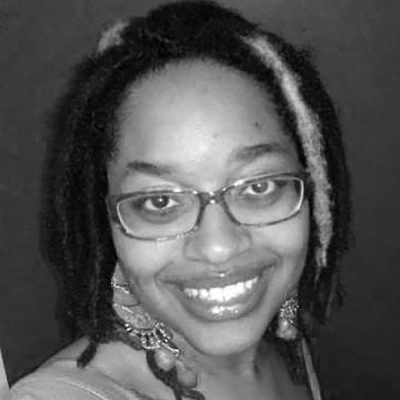 Haile Eshe Cole
"Belly: Topographies of Black Reproduction"
Broadly, Haile Esche Cole's scholarly interests include Black feminisms, community-engaged/social justice research methodology, motherhood, health disparities, and reproductive and healing justice. Over the years, she has conducted research on women's mass incarceration and motherhood in both Texas and New York. Funded by the National Science Foundation, her most recent project considered how rates of maternal and infant mortality are impacted by ongoing processes of racism and structural inequality. Considering the egregious health outcomes for Black women, growing research examines the role of chronic stress caused by experiences of ongoing racism over the life course as a primary cause for these negative maternal and infant health disparities. This project addressed the ways in which geo-political processes such as segregation, institutions, policy, and community organizing have larger impacts on the reproductive health and well-being of black women in the United States. The research builds upon applied public health experience and years of community organizing and reproductive justice work in Texas and nationally. This body of work also serves as the basis for her current book project tentatively titled Belly: Topographies of Black Reproduction, which she will be working on while at UCHI.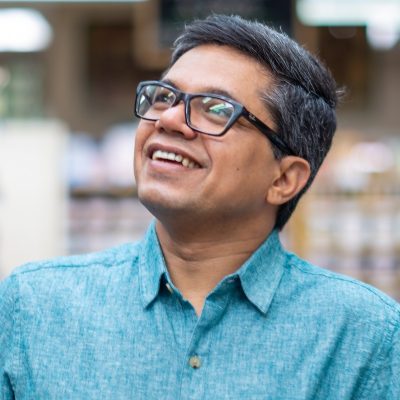 Prakash Kashwan
"Rooted Radicalism: Transformative Change for Food, Energy, Water, and Environmental Justice in an Age of Climate Change."
Prakash Kashwan is an Associate Professor of Political Science and Co-Director of the Research Program on Economic and Social Rights, Human Rights Institute, University of Connecticut, Storrs. He is the author of the widely reviewed and acclaimed book Democracy in the Woods: Environmental Conservation and Social Justice in India, Tanzania, and Mexico (Oxford University Press, 2017) and a Co-Editor of the journal Environmental Politics. He also serves on the editorial advisory boards of Earth Systems Governance, Progress in Development Studies, Sage Open, and Humanities & Social Sciences Communications. Dr. Kashwan is a member of the global expert group for Scoping of Transformative Change Assessment by the Intergovernmental Science-Policy Platform on Biodiversity and Ecosystem Services (IPBES), a member of the Academic Working Group (AWG) on International Governance of Climate Engineering (2016–18), a Senior Research Fellow of the Earth System Governance (ESG) Project, a member of the Climate Social Science Network (CSSN) established by Brown University, and an external faculty affiliate of the Ostrom Workshop. Dr. Kashwan is also the vice chair of the Environmental Studies Section of the International Studies Association (ISA). In addition to nearly two dozen scholarly publications, his research has been cited in national and international media, including the New York Times, Deutsche Welle, Huffington Post, NPR, Scientific American, and Down to Earth. Dr. Kashwan has written several influential commentaries for popular venues, such as the Conversation, the Guardian, Al-Jazeera, and the Washington Post.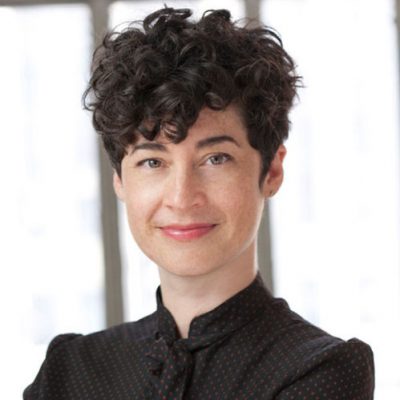 Laura Mauldin
"For All We Care"
Laura Mauldin is an Associate Professor appointed in Women's, Gender and Sexuality Studies and Human Development & Family Sciences, with an affiliation in Sociology. She is an interdisciplinary scholar working at the intersection of disability, illness, care, and technology. Her first book, Made to Hear: Cochlear Implants and Raising Deaf Children (University of Minnesota Press, 2016), describes the experiences of mothers as they navigate the health care system when their child is diagnosed as deaf, the politics of deafness, and the influence of neuroscience at every step. She is also a nationally certified sign language interpreter. Her current book project reveals the lives of spousal caregivers, including her own experience as one, through interviews with more than 40 spousal caregivers across 21 states. It makes the argument that we cannot understand the politics of illness, disability, and homecare in the United States without first understanding ableism and how it shapes our attitudes and policies regarding care. The book also highlights disability world-making, or the ingenuity and creative design with everyday objects that caregivers and their partners devise to ensure access at home. You can find out more information on her work at www.lauramauldin.com or follow her on Twitter @mauldin_laura.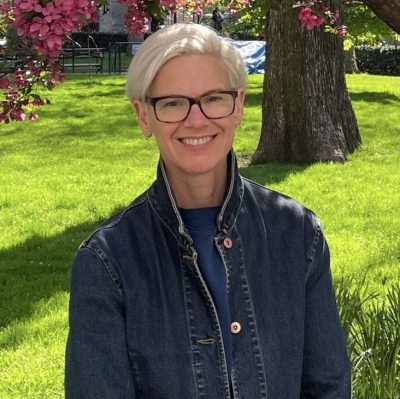 Micki McElya
"No More Miss America! How Protesting the 1968 Pageant Changed a Nation"
Micki McElya received her B.A. in history from Bryn Mawr College in 1994 and a Ph.D. from New York University in 2003. Before joining the faculty of the University of Connecticut, she was an assistant professor of American Studies at the University of Alabama (2003-2008). McElya is currently an Organization of American Historians Distinguished Lecturer. Her recently published book, The Politics of Mourning: Death and Honor in Arlington National Cemetery, was a Choice Outstanding Academic Title of 2017 and a finalist for the 2017 Pulitzer Prize for General Nonfiction. It was a co-winner of the 2018 John Brinckerhoff Jackson Book Prize from the Foundation for Landscape Studies, winner of the inaugural Sharon Harris Book Prize from UConn's Humanities Institute, and finalist for the 2016 Jefferson Davis Book Award from the American Civil War Museum. McElya's first book, Clinging to Mammy, won a 2007 Outstanding Book Award from the Gustavus Myers Center for the Study of Bigotry and Human Rights. She was named a "Top Young Historian" by the History News Network in 2008.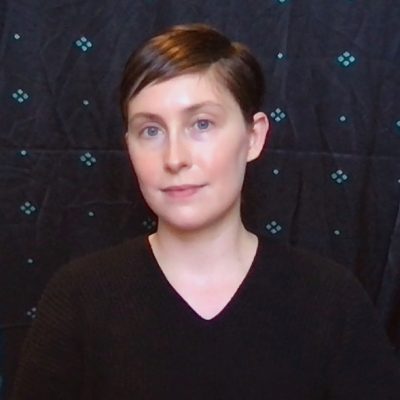 Kathryn Blair Moore
"The Other Space of the Arabesque: Italian Renaissance Art at the Limits of Representation"
Kathryn Blair Moore received her PhD in art history from the Institute of Fine Arts, New York University, and has previously taught at Texas State University, the University of Hong Kong, the University of California, Berkeley, and the University of Pittsburgh. Her research and teaching span the medieval and Renaissance periods in Europe and the Mediterranean region, with a particular focus on cross-cultural exchange between Christian and Islamic cultures. Her first book, The Architecture of the Christian Holy Land: Reception from Late Antiquity through the Renaissance (Cambridge University Press, 2017), received a Prose award in art history / criticism and the Medieval Institute's Otto Gründler Book Prize. She is currently writing a book on the emergence and development of the concept of the arabesque in a European context. Her research has been supported by grants and fellowships from Harvard University's Villa I Tatti, the American Academy in Rome, the American Philosophical Society, and the American Council of Learned Societies.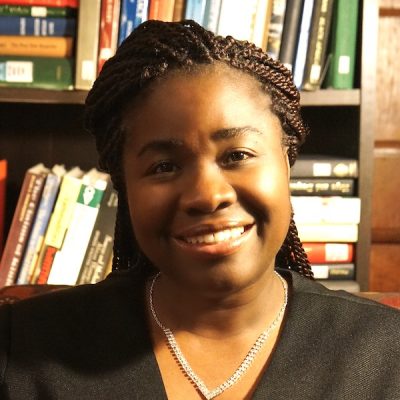 Fiona Vernal
"Hartford Bound: Mobility, Race, and Identity in the Post-World War II Era (1940-2020)"
Fiona Vernal is the director of Engaged, Public, Oral, and Community Histories (EPOCH) and Associate Professor of History and Africana Studies at the University of Connecticut. With extensive teaching and research interests in African, Caribbean, and Diaspora history, her interdisciplinary work explores a wide range of themes from slavery, gender, and the law to the history of housing policies. She holds a BA from Princeton and an MA and PhD from Yale University. She consults on and curates a number of public-facing projects, including the production of a series of radio plays exploring the lives of the people and cultures in the Greater Hartford region, in partnership with Hartford Stage and Connecticut Public Broadcasting. In 2019, she curated the panoramic exhibit showcasing how Hartford became an African American and a Caribbean city: "From Civil Rights to Human Rights: African American, Puerto Rican, and West Indian Housing Struggles in Hartford County, Connecticut, 1940-2019."
At UCHI, she will explore African American, Puerto Rican, and West Indian migration to the Greater Hartford region through the lens of housing and mobility. This new book project, Hartford Bound, integrates oral histories, archival research, and GIS methodologies to reframe the history of how Hartford became home. By exploring the intersections of space, place, mobility, and identity, Hartford Bound centers the history and experiences of the city's residents. The book offers counter narratives to hardened scripts of slum clearance, white suburban flight, redlining, urban renewal, and gentrification. These declension narratives of urban decline and pathology obscure alternative visions and experiences of cities like Hartford. The project offers new visual and spatial histories of race, ethnic belonging, community formation, and community succession. The accompanying digital humanities project, HartfordBound.com, premieres on July 30, 2021.
Dissertation Research Scholars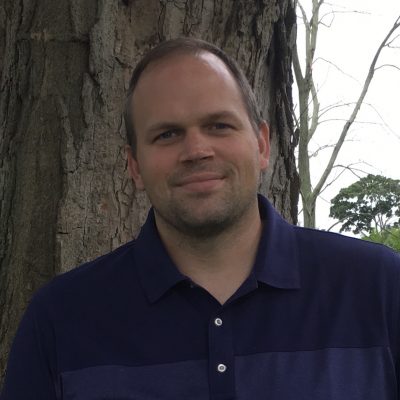 Erik Freeman – Draper Dissertation Fellow
"The Mormon International: Communitarian Politics and the Church of Jesus Christ of Latter-Day Saints, 1830-1890"
Erik Freeman is a doctoral candidate in the Department of History. He earned a B.A. in French at Brigham Young University in 2008 and an M.A. in History at Brandeis University in 2013. Since 2013, Erik has served as an instructor of history at Choate Rosemary Hall, in Wallingford, Connecticut, where he has taught courses on environmental history, environmental policy, American history, European history, and the American West. He has received research grants and fellowships from the University of Connecticut, Brigham Young University's Charles Redd Center, and the Communal Studies Association. Erik's article published in the Journal of Mormon History, "'True Christianity': The Flowering and Fading of Mormonism and Romantic Socialism in Nineteenth-Century France," won the Best Article Award at the Communal Studies Association's annual conference in 2018, and the Best International Article Award from the Mormon Historical Association in 2019.
While at the UCHI, Erik will be working on his dissertation project titled "The Mormon International: Communitarian Politics and the Church of Jesus Christ of LatterDay Saints, 1830-1890." This project examines Mormon communitarianism within the context and development of transnational socialism and follows the journey of four key communitarian socialist figures who converted to Mormonism during the nineteenth century. Each of these converts' story highlights a specific type of communitarian socialism from a different geographic region that influenced the growth and development of Mormonism in the American West.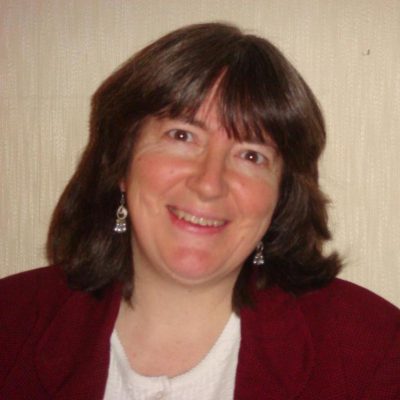 Carol Gray
"Law as Politics by Other Means: An Egyptian Case Study as a Template for Human Rights Reform"
A former public defender, Carol Gray is a doctoral student in Political Science employing an interdisciplinary approach in both her research and her teaching. She received her B.A. in African Studies from Wesleyan University, a law degree from Northeastern University School of Law, and an L.L.M. degree from Georgetown University Law Center where she was a Prettyman Fellow. While working on her doctoral degree at UConn, she completed graduate certificates in Feminist Studies; Race, Ethnicity and Politics; and Human Rights. Gray's publications include a chapter about the lack of due process at Guantanamo entitled "The Charade of Combatant Status Review Tribunals" (Klint, Alexander, 2009, Chapter 15) and an article about South African poet and activist Dennis Brutus: "'Think of them, the people who are not free': Politics, Poetry, and Political Asylum" (The Worcester Review, 2020). Her work has also appeared in the American Philosophical Association Newsletter on Feminism and Philosophy and in the Black Issues in Philosophy series, a blog of the American Philosophical Association. Gray received the Crandall-Cordero Fellowship and the Wood/Raith Gender Identity Fellowship at UConn and was a W.E.B. Du Bois Community College Fellow at the University of Massachusetts in Amherst.
Gray's dissertation, "Law as Politics by Other Means: An Egyptian Case Study as a Template for Human Rights Reform," grows out of an oral history she conducted of one of Egypt's leading human rights organizations while living in Cairo during the Arab Spring. Gray was a Rotary International Ambassadorial Scholar obtaining a diploma in International Human Rights Law at the time and later continued her research as a Fulbright Scholar in Montreal where she remains an International Affiliate of Concordia University's Centre for Oral History and Digital Storytelling. Gray's dissertation, which she will complete while at the UCHI, investigates how law is a site of struggle in Egypt with the State weaponizing the Rule of Law against civil society and NGOs using Egypt's quasi-independent judiciary to progress human rights at a time when other avenues for social change are foreclosed.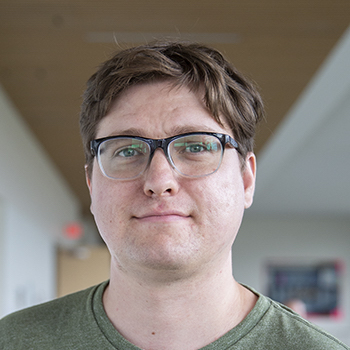 Drew Johnson
"A Hybrid Theory of Ethical Thought and Discourse"
Drew Johnson is a Doctoral Candidate in the Department of Philosophy. He received a BA in philosophy from Grinnell College in 2013, and MAs from Northern Illinois University (2015) and the University of Connecticut (2017). In the Summer of 2019, he was the recipient of the UConn Philosophy Department's Ruth Millikan Graduate Research Fellowship. Drew has recently presented his research at the American Philosophical Association's Eastern Division (2021) and has presented at a variety of other academic conferences. His research focuses on metaethics and epistemology. Drew has published on skepticism, deep disagreement and intellectual humility, and has published on self-knowledge, including co-authored work with Dorit Bar-On.
At UCHI, Drew will complete his dissertation project, "A Hybrid Theory of Ethical Thought and Discourse," which examines the nature and function of ethical judgment. The dissertation develops an account of ethical judgment incorporating core insights both of cognitivist views emphasizing the importance of reason and belief, as well as the insights of rival expressivist theories emphasizing the emotive character of ethical claims and their apparent close connection to motivation for action. This "hybrid" theory is situated within a functionalist and pluralist theoretical approach, drawing from Bar-On's work on neo-expressivism, Millikan's biosemantic theory of representation, and Pritchard's hinge epistemology. Through developing an account of the function of ethical judgments in terms of how they promote a certain kind of collectively beneficial social coordination, his account explores and justifies norms on ethical assertion that require one to both believe, and be motivated to act upon, the moral claims one makes.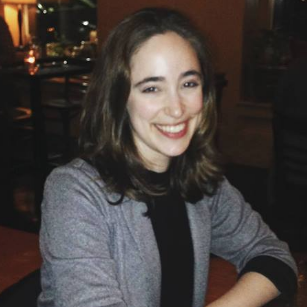 Anna Ziering
"Dirty Forms: Masochism and the Revision of Power in Multi-Ethnic U.S. Literature and Culture"
Anna Ziering is an English PhD candidate at the University of Connecticut with certificates in American Studies and Women's, Gender, and Sexuality Studies. Her research interests include deviant erotics, queer temporality, and multi-ethnic, 20th century American literature. Anna holds a BA from Barnard College, an MFA from Boston University, and an MA from the University of Connecticut. Her academic work has appeared in MELUS and The Black Scholar, and received UConn's Susan Porter Benson Graduate Research Award in Women's/Gender/Sexuality Studies (2020) and Aetna Graduate Critical Writing Award (2017). Her creative work has appeared in Warscapes, The Rumpus, The Skylark Review, and The Slag Review, and been recognized with awards including the Wallace Stevens Poetry Prize (2017) and the Robert Pinsky Global Fellowship for Creative Writing (2014).
While at UCHI, Anna will complete her dissertation project, "Dirty Forms: Masochism and the Revision of Power in Multi-Ethnic U.S. Literature and Culture," which explores masochism as a site of and tool for anti-racist theorizing and activism. Grounded in Black feminism and queer of color critique and workshopped at the Futures of American Studies Institute (Dartmouth 2019), the project explores an archive of sexual self-help literature, blogs, neo-slave narratives, speculative fiction, and graphic novels to illuminate masochism as a creative tool for conceptualizing structures of power not predicated on disempowerment. The project has received funding from a range of sources, including the MLA's Connected Academics program, the Alumnae Association of Barnard College, and UConn's Aetna Chair and Women's/Gender/Sexuality Studies program.