Visiting Residential Fellows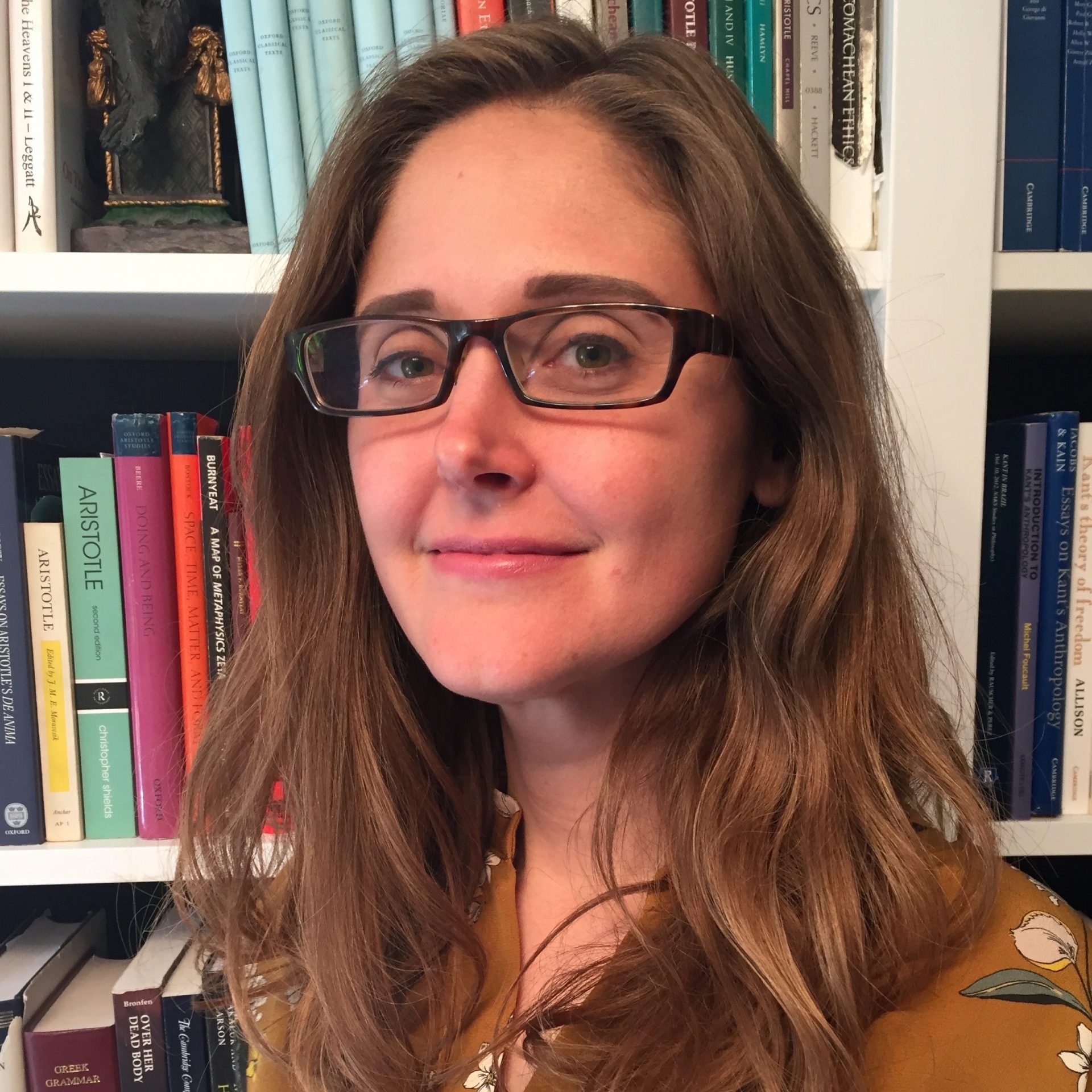 Erica Holberg
"The Pleasures of Anger: Insights from Aristotle and Kant on Getting Mad, Staying Mad, and Doing This With Others"
How is pleasure able to perform an integral role in living a virtuous, happy life, but also be the main reason people do bad things and become vicious? This and related questions about pleasure's functioning within moral psychology and moral education structure Erica A. Holberg's research. While the focus of her research project is examining the account and functions of pleasure in the ethical theories of Kant and Aristotle, this interpretive work in the history of ethics is inseparable from her commitment to considering how pleasure matters for the development of individual character and for the development, transmission, and stability of the character and values of communities. Her paper, "The Importance of Pleasure in the Moral for Kant's Ethics" was awarded the North American Kant Society's Wilfred Sellars Essay Prize.
Holberg's current project, The Pleasures of Anger: Insights from Aristotle and Kant on Getting Mad, Staying Mad, and Doing This With Others, uses resources from Aristotle and Kant to construct a richer picture of the pleasures of anger, and how the pleasures of anger are altered when done with others. Different pleasures can be identified within the experience, but the pleasure of anger in the most fundamental sense is found in how being angry enables the angry person to claim, assert, and begin to restore their lost standing from the perceived injustice. Group anger will typically be less practical in its orientation and more self-sustaining than individual anger, since the point of group anger is primarily the feeling of anger with others. In being done largely for the experience itself, group anger becomes more like pleasurable activity in its formal structure. The formal features of group anger and its associated pleasures clarify its political promise and dangers.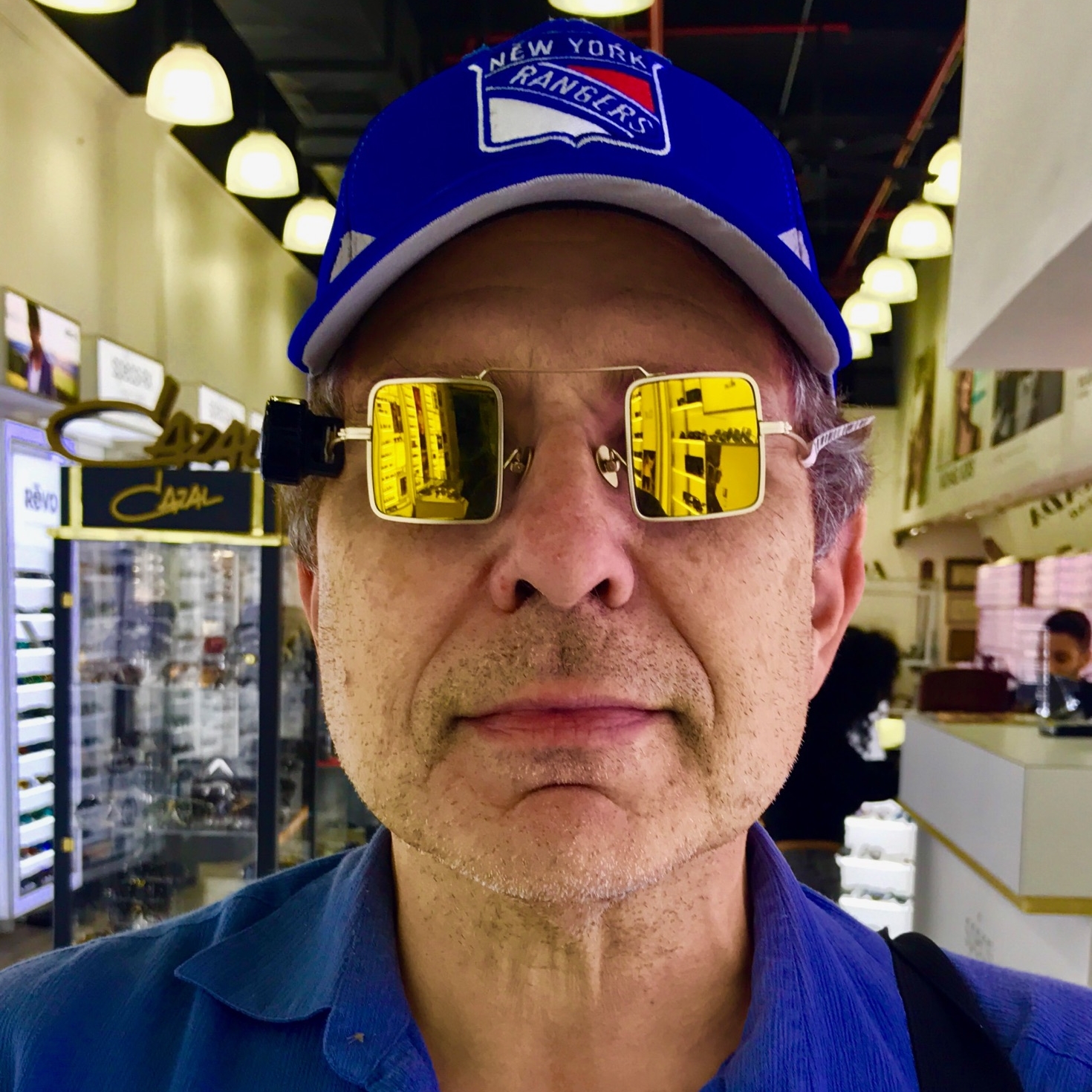 David Samuels
"Early Folk World: Music, Industrial Modernity, and the Anguish of Community in the 20th Century"
David Samuels is Associate Professor and current Chair of the Music Department at New York University. He is a linguistic anthropologist, folklorist, and ethnomusicologist. His book, Putting A Song On Top of It: Music and Identity on the San Carlos Apache Reservation, was perhaps the first book-length monograph exploring popular music's place in the formation of contemporary Indigenous identities. He has published on a wide variety of topics including popular music, science fiction, language revitalization, historical imagination, missionary encounters, and vernacular modernities.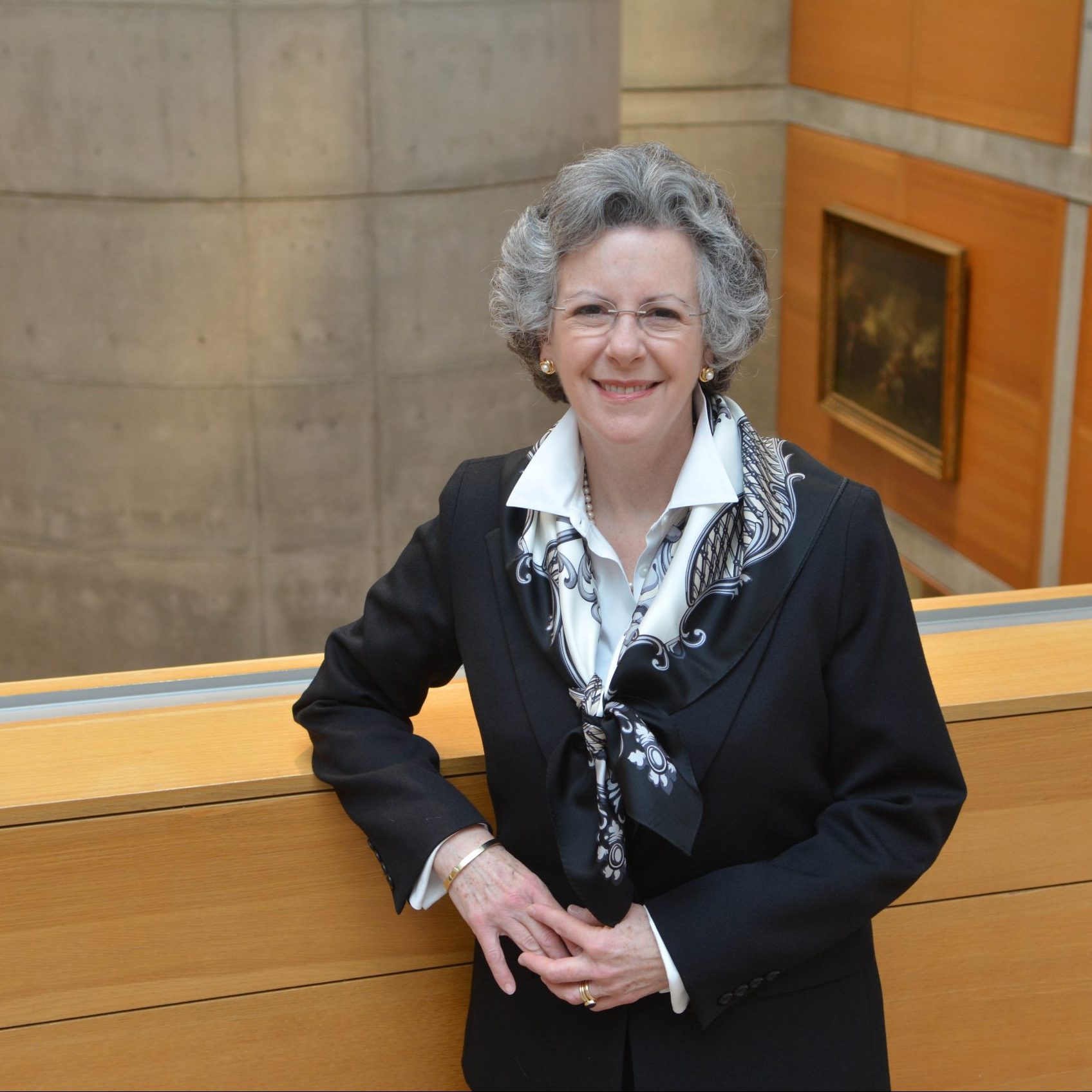 Amy Meyers- Luce Foundation, Future of Truth Fellow
Amy Meyers (Yale Ph.D., American Studies, 1985) retired from the directorship of the Yale Center for British Art in June of 2019. Prior to her appointment in July of 2002, she spent much of her career at research institutes, including Dumbarton Oaks; the Center for Advanced Study in Visual Arts at the National Gallery of Art, Washington, D.C.; and The Huntington Library, Art Museum, and Botanical Gardens, where she served as Curator of American Art from 1988 through June of 2002. Meyers also has taught the history of art at the University of Michigan, the California Institute of Technology, and Yale, where she was an affiliate of the History of Science and Medicine Program and an adjunct professor in the Department of the History of Art.
Meyers has written extensively on the visual and material culture of natural history in the transatlantic world, serving as editor of Knowing Nature: Art and Science in Philadelphia, 1740 to 1840 (Yale University Press, 2011, with the assistance of Lisa Ford); with Harold Cook and Pamela Smith, Ways of Making and Knowing: The Material Culture of Empirical Knowledge (University of Michigan Press, 2011); with Therese O'Malley, The Art of Natural History: Illustrated Treatises and Botanical Paintings, 1400-1850 (National Gallery of Art, Studies in The History of Art Series, 2008); Art and Science in America: Issues of Representation (The Huntington, 1998); and, with Margaret Pritchard, Empire's Nature: Mark Catesby's New World Vision (University of North Carolina Press, 1998). She also has worked with colleagues to organize numerous international symposia in the field, including Curious Specimens: Enlightenment Objects, Collections, Narratives (London, 2010), Ways of Making and Knowing: The Material Culture of Empirical Knowledge (London, 2005); and 'Curious in Our Way': The Culture of Nature in Philadelphia, 1740 to 1840 (Philadelphia, 2004). With Therese O'Malley, Meyers currently is organizing an exhibition with the working title of William Bartram and the Origins of American Environmental Thought. The project, which will be the focus of her work as a fellow at the University of Connecticut Humanities Institute for the coming academic year, will place special emphasis on conceptions of the natural world that were at play in the Native American and African cultures that Bartram encountered on his explorations from the Carolinas through present-day Alabama. The exhibition will bring together for the first time a wide selection of Bartram's extraordinary drawings to examine his integrated view of nature and the emergence of environmental thought in North America, from the colonial period through the first decades of the republic.
UCHI/Mellon Faculty Fellow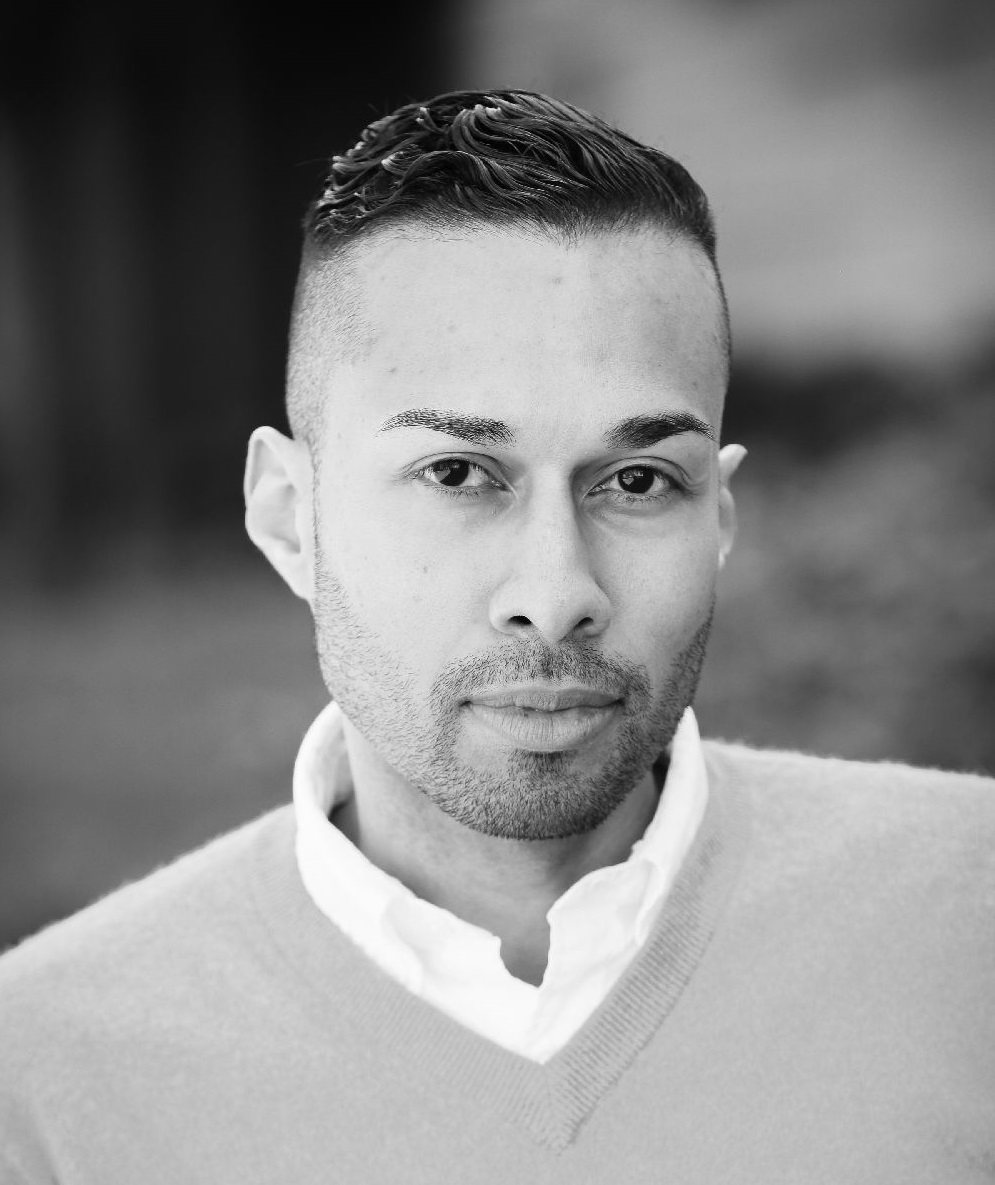 Sean Frederick Forbes
"Archaeological Revival: A Book of Poems"
Sean Frederick Forbes is an Assistant Professor-in-Residence of English and the Director of the Creative Writing Program at the University of Connecticut. His creative and critical work focuses on ethnicity, gender, race, and sexuality. Forbes' publications include a book of poetry Providencia (2Leaf Press, 2013); and two co-edited anthologies of personal narratives What Does It Mean to Be White in America? Breaking the White Code of Silence: Personal Narratives by White Americans (2Leaf Press, 2016); The Beiging of America: Personal Narratives About Being Mixed Race in the 21st Century (2Leaf Press, 2017); as well as poems published in Poem-A-Day online, Crab Orchard Review, Sargasso, A Journal of Caribbean Literature, Language, and Culture, and Midwest Quarterly. He received a Woodrow Wilson Mellon Mays University Fellows Travel and Research Grant for travel to Providencia, Colombia.
Forbes will be working on his current project, "Archaeological Revival: A Book of Poems." This full-length book of poetry is written in the style of a "novel-in-many-verses," a term Forbes has coined, as it maintains the narrative elements of a novel through the use of different poetic forms and styles. These poems question the role of a working-class raised, gay, mixed race scholar who is carving a path for himself in an academic setting that doesn't readily accept his methodological approaches to issues of race, gender, and sexual identity in the 21st century.
Faculty Residential Fellows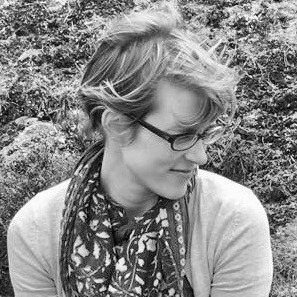 Elizabeth Athens
"Figuring a World: William Bartram's Natural History"
Elizabeth Athens is Assistant Professor of Art History at the University of Connecticut, where she teaches courses on museum studies, histories of collecting, and material culture. She previously served as part of the research team for the History of Early American Landscape Design database at the Center for Advanced Study in the Visual Arts in Washington, D.C., and as the American art curator of the Worcester Art Museum.
Her current research centers on the work of the American artist-naturalist William Bartram (1739–1823), whose efforts helped redirect the taxonomic focus of eighteenth-century natural history to the study of lived relationships. This project examines Bartram's unusual graphic practice and how his natural history drawings helped articulate such a shift.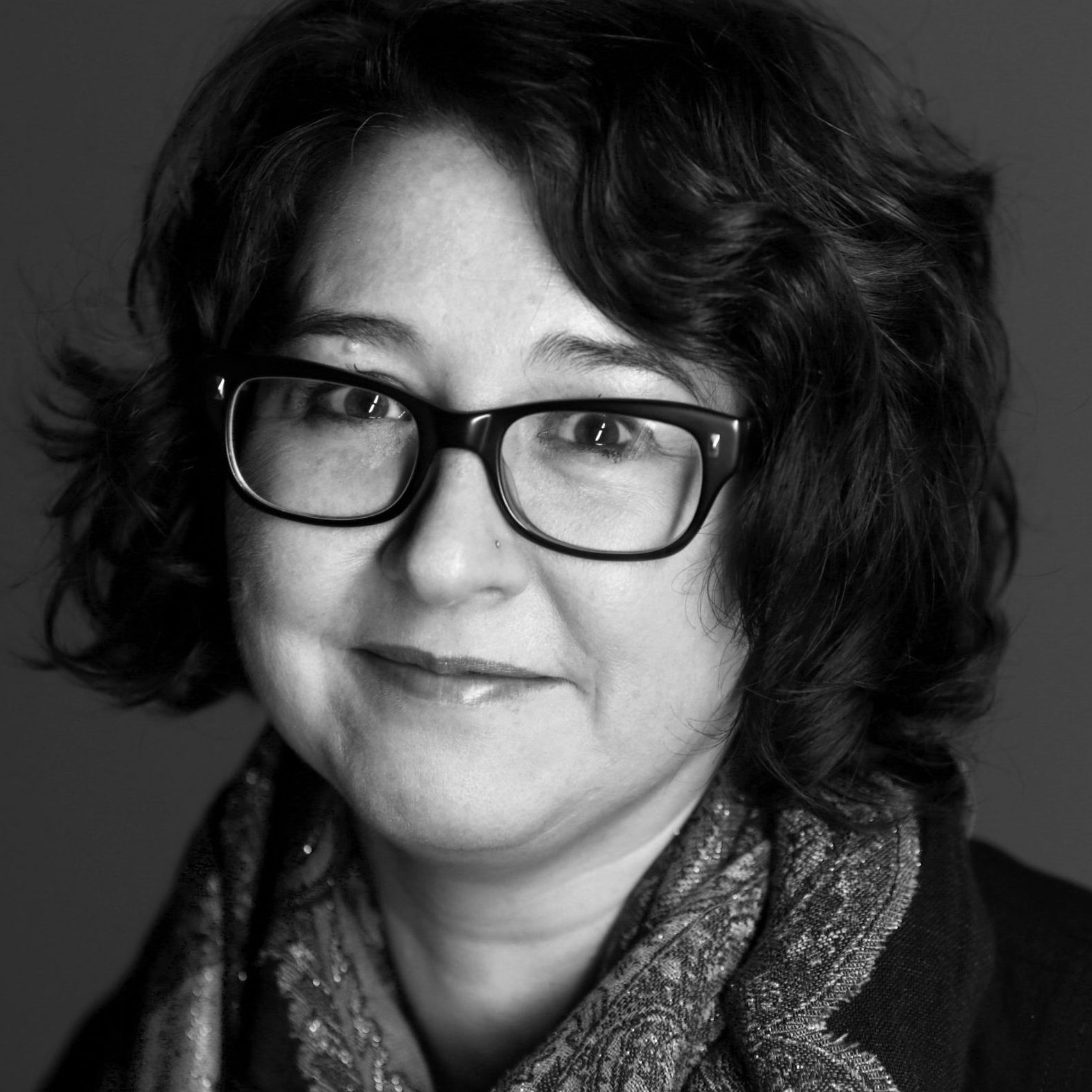 Amanda J. Crawford
"The Sky is Crying: the Sandy Hook Shooting and the Battle for Truth"
Amanda J. Crawford is an assistant professor of journalism at UConn and former reporter for Bloomberg News, The Arizona Republic and The Baltimore Sun.  An investigative journalist, political reporter, and narrative nonfiction writer, Crawford's work explores the human impact of public policy. She has written extensively about gun policy, mass shootings, prisons, criminal justice, immigration, health care, and sexual assault, and she has covered elections and government at every level across the U.S. Her writing has been widely published by major media outlets and literary journals including Businessweek, People, National Geographic, Ms. Magazine, High Times, Phoenix Magazine, The Huffington Post, The Hartford Courant, and Creative Nonfiction. 
Born and raised in Appalachia, Crawford was the first person in her family to attend college, graduating with honors from the University of Maryland in 1998. She earned her master of mass communication degree from Arizona State University's Walter Cronkite School of Journalism and Mass Communication, where she served on faculty as a lecturer. Prior to joining UConn's faculty in 2018, Crawford was an assistant professor of journalism at Western Kentucky University, where she coordinated the school's First Amendment studies program.
While at UCHI, Crawford will work on a book that shows how the misinformation surrounding the 2012 mass shooting at Sandy Hook Elementary School in Newtown, Connecticut, made it a touchstone in America's culture war and put it at the center of the struggle between truth and free speech in the information age. An excerpt about the defamation trial of a philosophy professor-turned-conspiracy theorist was published by The Chronicle of Higher Education and Chronicle Review magazine in February 2020. Crawford was awarded a Scholarship and Collaboration in Humanities and Arts Research Program (SCHARP) Development Award from UCHI and the Office of the Vice President for Research in 2019 to support this project.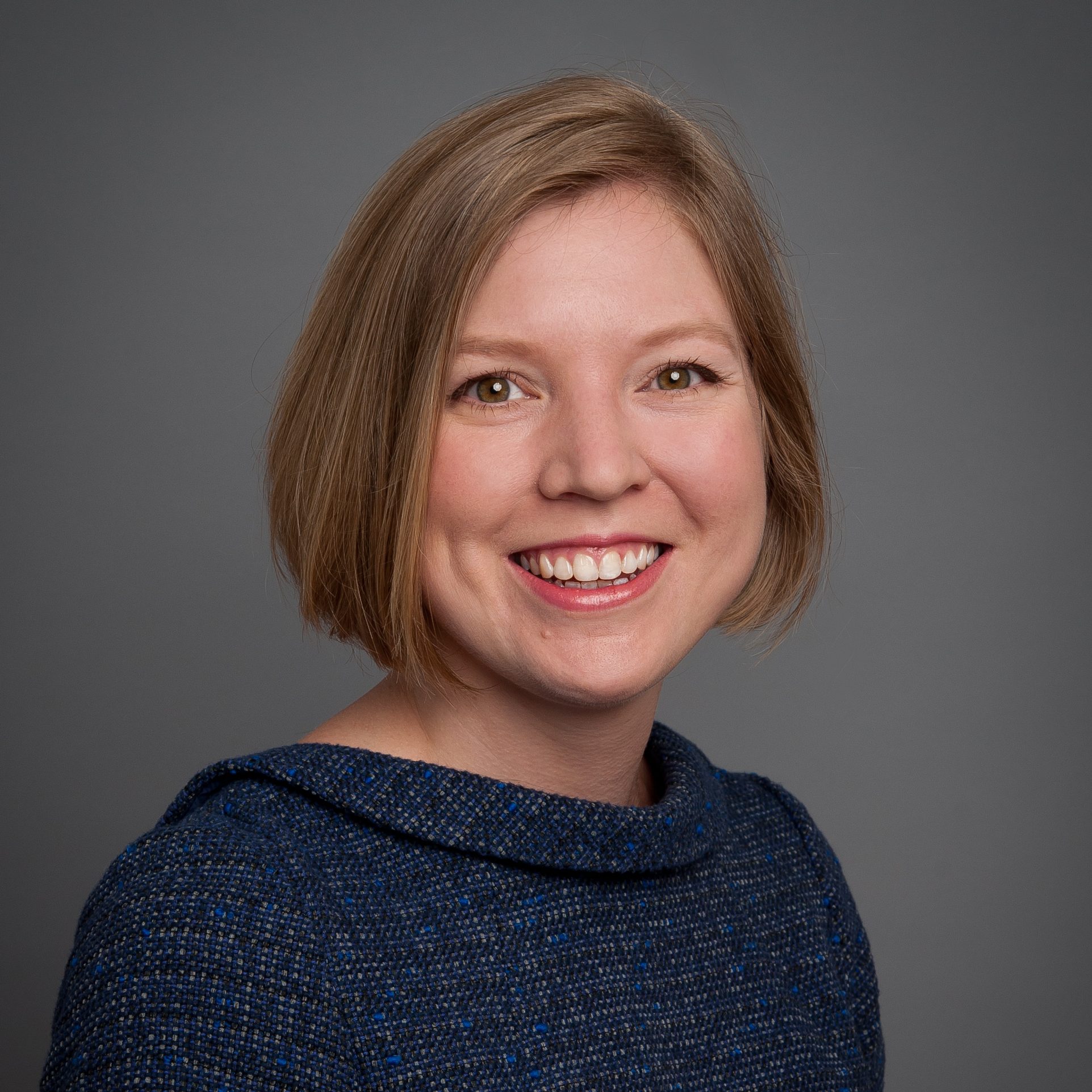 Melanie Newport
"This is My Jail:  Reform and Mass Incarceration in Chicago and Cook County"
Melanie Newport is assistant professor of history at the University of Connecticut. She is affiliated faculty in the American Studies, Race, Ethnicity, and Politics, and Urban and Community Studies programs. She teaches urban history and criminal justice history at UConn's Hartford campus. She holds a BA from Pacific Lutheran University, an MA from the University of Utah, and PhD from Temple University.  She is a contributor to Oral History, Community, and Work in the American West and a forthcoming volume, New Histories of Black Chicago. Newport's work has been supported by the Center for the Humanities at Temple, the Black Metropolis Research Consortium, and the University of Illinois at Chicago and University of Chicago libraries.
While at UCHI, Newport will complete a book tentatively titled This is My Jail: Reform and Mass Incarceration in Chicago. Predominantly focused on the period from the 1950s through the 1990s, This is My Jailargues that jail expansion and changes to the functions of jails reflected the efforts of activists, jailers, and prisoners to transform urban jails places in that reflected their values. Depicting mass incarceration as a process of statebuilding, the manuscript situates the undemocratic durability of neoliberal institutions in the a deeper history of progressive reforms. This is My Jail is under contract with University of Pennsylvania Press.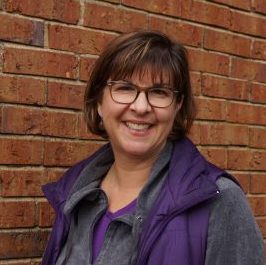 Helen M. Rozwadowski
"Science as Frontier: History Hidden in Plain Sight"
Founder of the University of Connecticut's Maritime Studies program, Helen M. Rozwadowski teaches history of science and environmental history as well as interdisciplinary and experiential maritime-related courses.  She has spent her career encouraging scholars and students to join in writing the history of interconnections between oceans and people. Her book on the 19thcentury scientific and cultural discovery of the depths, Fathoming the Ocean: The Discovery and Exploration of the Deep Sea,won the History of Science Society's Davis Prize for best book directed to a wide public audience.  In The Sea Knows No Boundariesshe explores the history of 20th-century marine sciences that support international fisheries and marine environmental management.  Recently she has co-edited Soundings and Crossings:Doing Science at Sea 1800-1970, one of several volumes that have established the field of history of oceanography.  Her recent book, Vast Expanses: A History of the Oceans(Reaktion Books, 2018), which won the Sharon Harris Book Award from UCHI in 2019, has come out in a Korean edition in 2019 and a Chinese edition in 2020. 
Her new project, "Science as Frontier: History Hidden in Plain Sight,"historicizes the ubiquitous metaphor of science as frontier and explores how it shaped cultural understandings of science from the turn of the 20th century onward, first in the U.S. and then beyond, beginning with American expansion across the Pacific. "Frontier" associations suggested the need for massive state support of science and expert leadership for government, defined the social identities of those experts, and implied the propriety of using science to control the natural environment. The ideological flexibility of frontier proved valuable for commentators who rendered science into a frontier that appeared to promise endless progress by ignoring the violence and exploitation of the namesake frontier.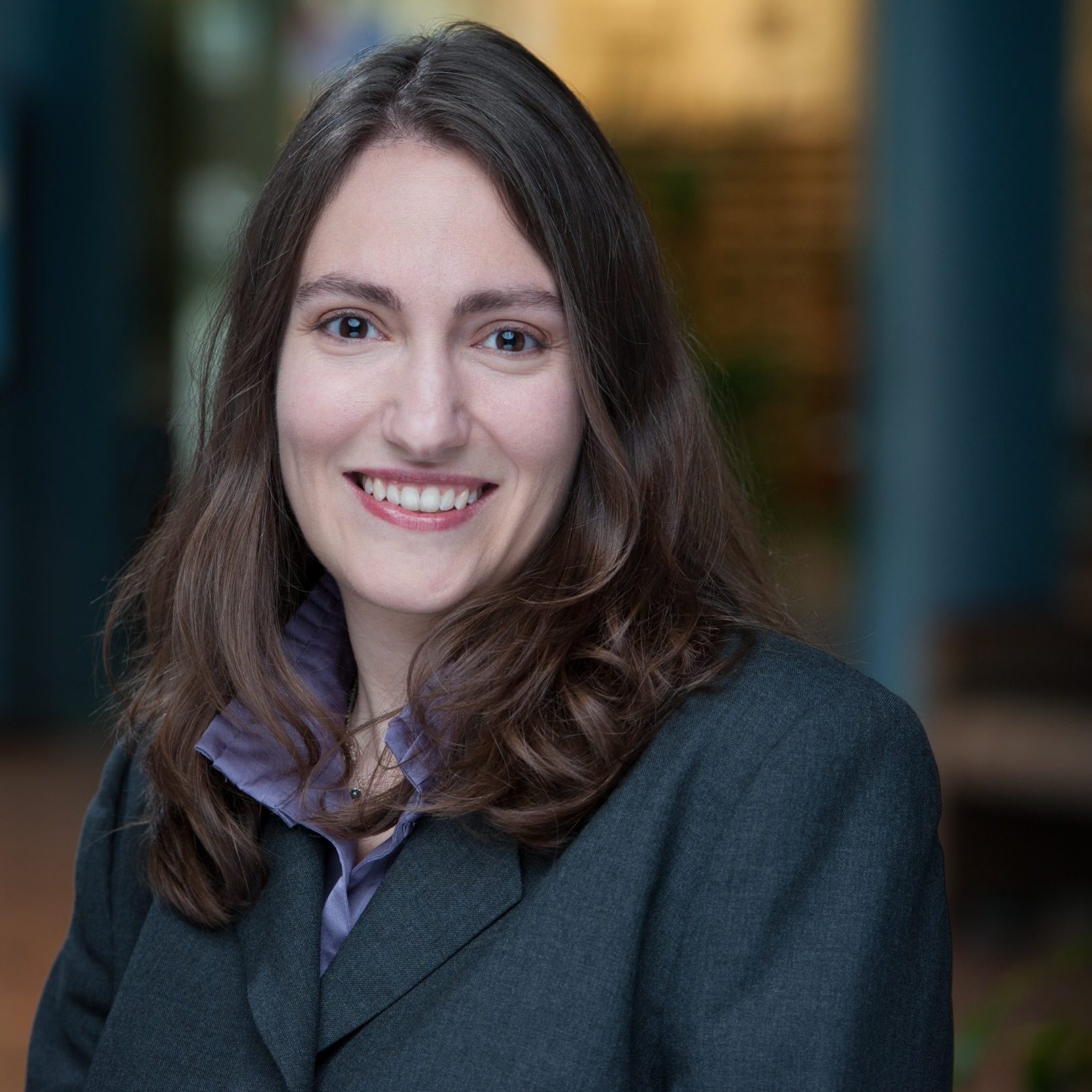 Sara Silverstein
"Toward Global Health: A History of International Collaboration"
Sara Silverstein is a jointly appointed Assistant Professor of History and Human Rights. Her work focuses on the history of internationalism, modern Europe, social rights, global health, development, refugees and migrants, and statelessness. She received her Ph.D. in History from Yale University in 2016, her M.Phil. in Modern European History from the University of Oxford in 2009, and her A.B. in Literature from Dartmouth College in 2007. Before coming to UConn, she was a Postdoctoral Research Associate at the Yale Jackson Institute for Global Affairs and has been a Fox Fellow at Sciences Po, Paris, a junior visiting fellow at the Institute for Human Sciences in Vienna, and a Franke Fellow at Yale. She is the 2017 winner of the World History Association Dissertation Prize.
As a UCHI fellow, Silverstein will be completing her book manuscript: For Your Health and Ours: A History of International Cooperation in the Origins of Global Health and Universal Healthcare. This project is a history of the international principles advancing universal healthcare and the growth of supporting institutions in the first half of the twentieth century. It explores the unexpected role of social rights at the forefront of internationalism.
Scott Wallace
"The Bleeding Frontier: Indigenous Warriors in the Battle for the Amazon and Planet Earth"
Scott Wallace is an award-winning writer and photojournalist who covers the environment and endangered cultures. He is an Associate Professor of Journalism at the University of Connecticut since 2017 and an Affiliate Faculty member at El Instituto. Wallace  is a frequent contributor to National Geographic. His work has also appeared in Harper's, Grand Street, Smithsonian Journeys Quarterly and many others. Notable Publications:  The Unconquered: In Search of the Amazon's Last Uncontacted Tribes (Crown, 2011); "Threatened by the Outside World," National Geographic, November 2018; "The last stand of the Amazon's Arrow People," The New York Times, September 27, 2017.
 The Bleeding Frontier will focus on the organized resistance of the Guajajara tribe of Brazil to an onslaught of timber thieves buoyed by an administration inimical to indigenous interests. The Guajajara are also defending a highly vulnerable group of uncontacted indigenous nomads. By focusing on the Guajajara, I hope to illuminate the broader indigenous struggle across Brazil in a narrative that appeals to a popular audience while observing academic rigor. The resistance of such tribes is crucial to the Amazon's ecological survival. They are peopling the frontlines in a struggle that will determine the fate of the planet.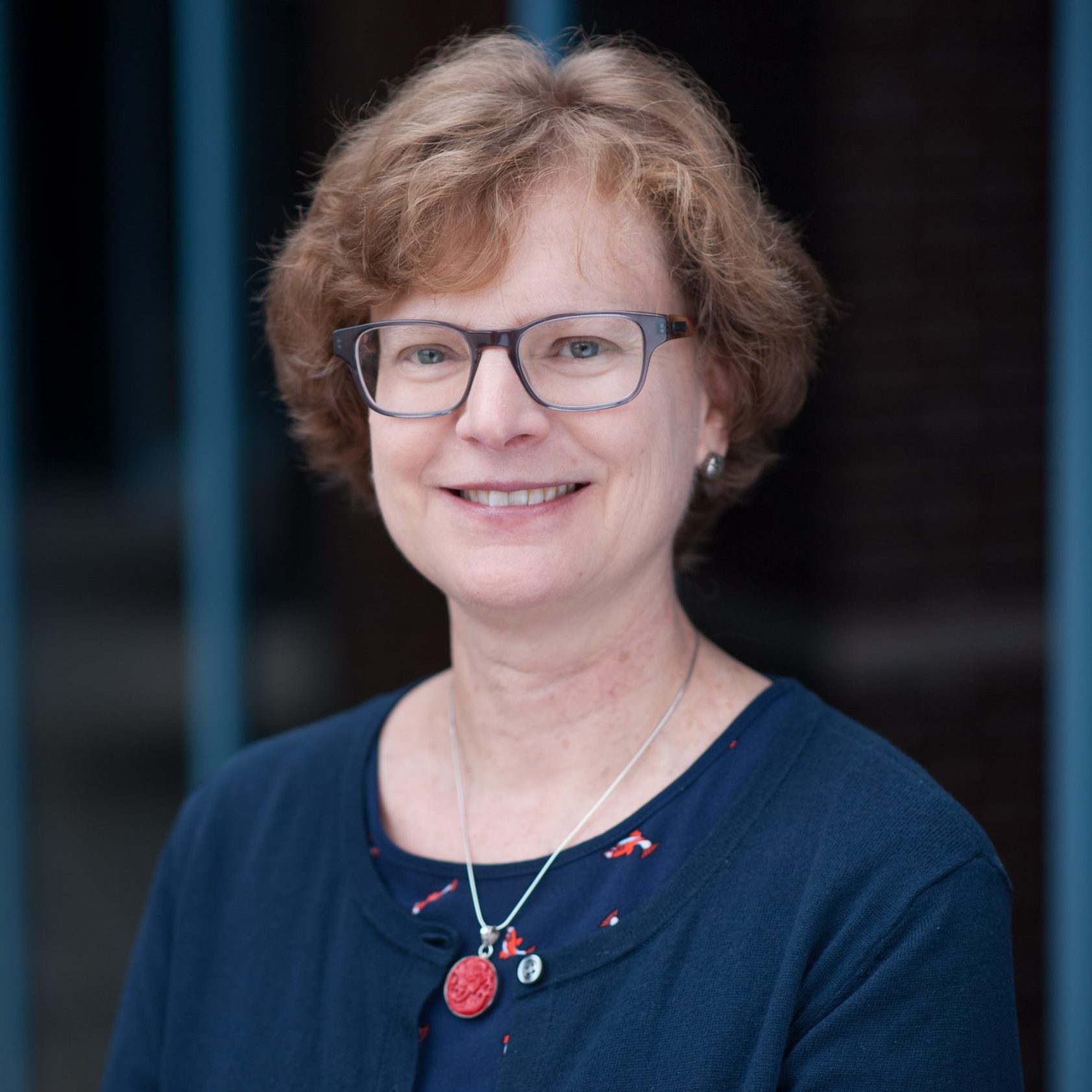 Sarah Winter
"The Right to a Remedy: Habeas Corpus, Empire, and Human Rights Narratives"
Sarah Winter is Professor of English and Comparative Literary and Cultural Studies at the University of Connecticut, Storrs. An interdisciplinary scholar of British literature of the long nineteenth century and the history of the modern disciplines, she has published most recently a co-edited collection, From Political Economy to Economics through Nineteenth-Century Literature: Reclaiming the Social(Palgrave Studies in Literature, Culture and Economics 2019). Her previous books are The Pleasures of Memory: Learning to Read with Charles Dickens(Fordham UP (2010) and Freud and the Institution of Psychoanalytic Knowledge (Stanford UP 1999). Her articles have appeared in journals such as Victorian Studies, NOVEL, and Representations, and she has contributed chapters to a wide range of edited collections on law and literature, the history of legal and political thought, and human rights and literature.
Bridging the fields of literary history and legal history from 1767 to the present, Winter's current book project, "The Right to a Remedy: Habeas Corpus, Empire, and Human Rights Narratives," maps the trajectory of a popular narrative in which fugitive slaves, wives held captive by their husbands, refugees, and political prisoners all embodied the subject of human rights through their access to the legal remedy of habeas corpus. Analyzing legal rulings, abolitionist writings, political commentary, and novels, this study demonstrates that, to interrogate the constitutionality of British imperial governance, a politically diverse array of arguments focused on the equal rights of citizens and non-citizens to freedom from arbitrary detention. Her research and writing for this book project have also been supported by a National Endowment for the Humanities Faculty Fellowship in 2016-17 and a UConn Human Rights Institute Faculty Fellowship in 2012.
Dissertation Research Scholars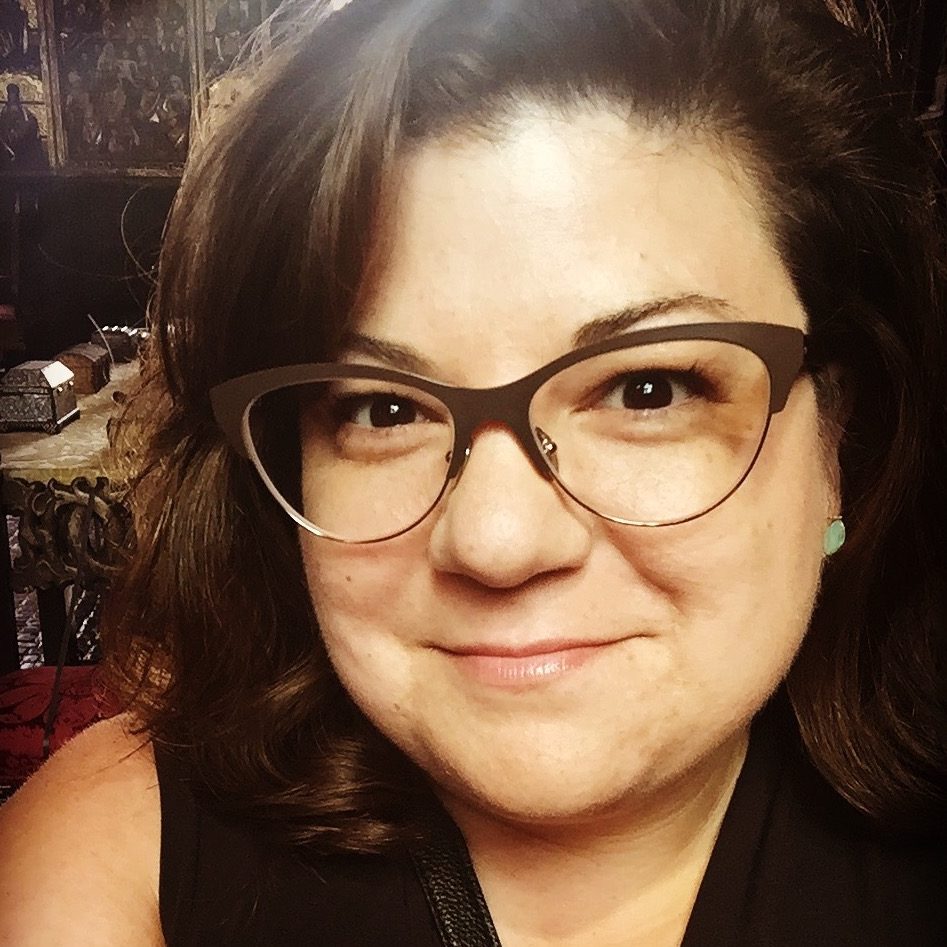 Nicole Breault – Draper Dissertation Fellow
"The Night Watch of Boston: Law and Governance in Eighteenth-Century British America"
Nicole Breault is a doctoral candidate in the Department of History. Her research interests are in early American legal and social history with an emphasis on urban governance, institutions, gender, and space. She earned a B.A. from the University of Vermont and an M.A. from the University of Massachusetts Boston. Recent presentations include the American Historical Association, the New England Historical Genealogy Society, and the Massachusetts Historical Society. In 2018, she held the Louis Leonard Tucker Alumni Fellowship at the Massachusetts Historical Society. In 2019, she was awarded a Littleton-Griswold Grant by the American Historical Association, named a fellow by the New England Regional Fellowship Consortium, and received a Boston Athenæum Community Fellowship. This coming year Nicole will spend two months as the Robert L. Middlekauff fellow at the Huntington Library.
While at UCHI, Nicole will complete her dissertation "The Night Watch of Boston: Law and Governance in Eighteenth-Century British America." Focused on colonial and revolutionary Boston, the project examines the practice of watch-keeping in Anglo-America and considers its role in aspects of state formation. Her research frames setting a watch as a method of governance and surveillance that reflected eighteenth-century conceptions of the well-governed city: a blend of law and custom required to maintain communal welfare and social order. Using interdisciplinary methods to examine hundreds of reports written by night watch constables, the dissertation offers new insights to deepen our understandingof the long trajectory of how policing was conducted and delimited.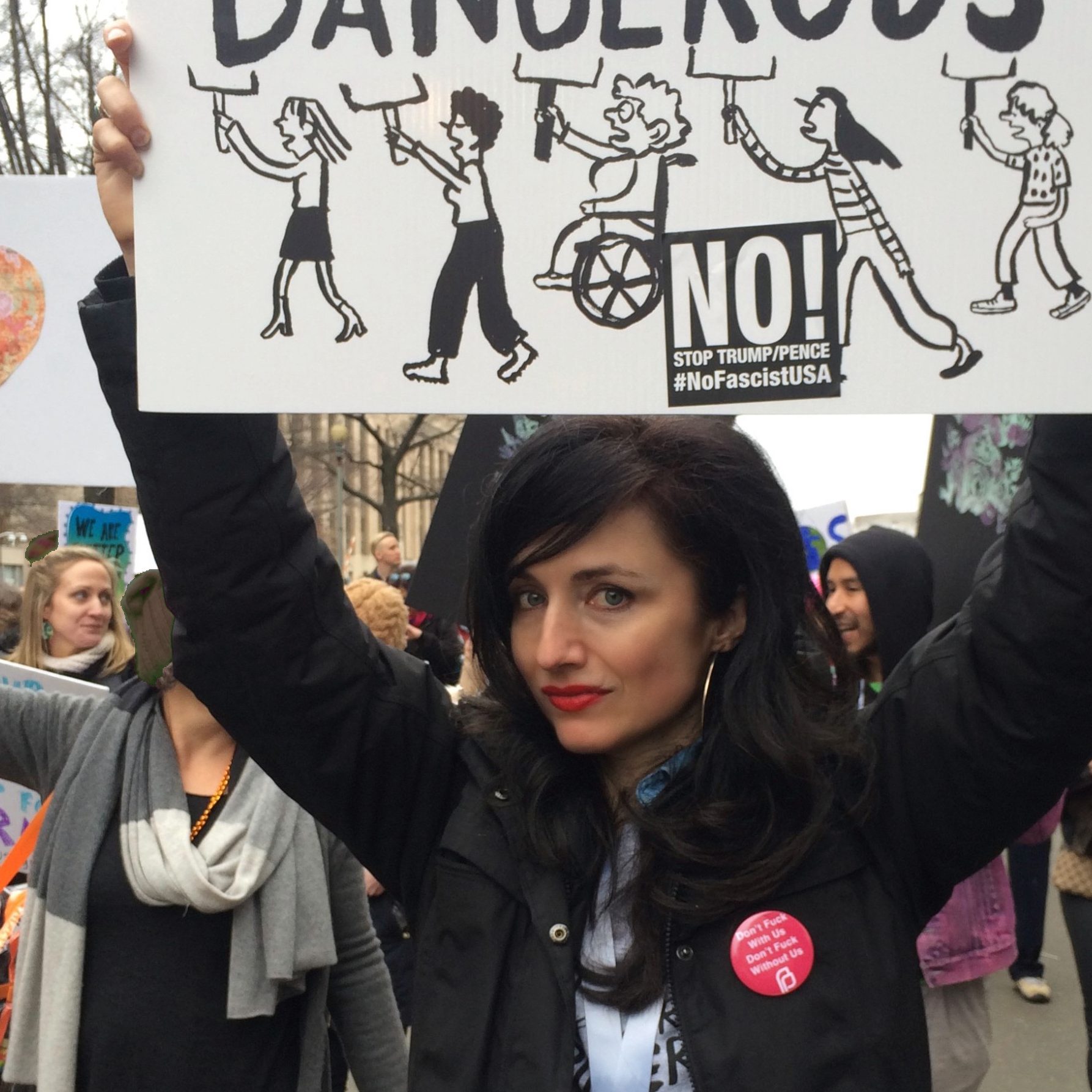 Kerry Carnahan
"Song of Songs: a New Translation with Commentary"
Kerry Carnahan is a doctoral candidate in the English Department. Trained as a visual artist and civil engineer at The Cooper Union, from 2004-2013 she worked as an environmentalist for the City of New York, receiving an MFA at CUNY-Hunter College in 2009. She specializes in poetry and poetics, focusing on dynamics of gender, sexuality, race, class, and empire. She also studies religion and the Hebrew Bible, and was the 2016 recipient of the Cohen Henes Awardin Recognition of Outstanding Scholarship from the UConn Center for Judaic Studies. She has presented at the Association of Writers and Writing Programs, American Literary Translators Association, UC Riverside Conference on Queer and Transgender Studies in Religion, and the Modern Language Association. In Fall 2020 she will present in the LGBTIQ unit at the Society of Biblical Literature. You can read her poetry and criticism at Boston Review and WARSCAPES and find more on her website.
At UCHI Kerry will complete her dissertation, a translation of the Hebrew Bible's Song of Songs accompanied by commentary. Departing from standard editions, this project utilizes tools and methods from various disciplines to provide a translation that bypasses conventional interpretive frames, embracing a range of erotics that includes queer and trans experience. It utilizes field work in the Eastern Mediterranean, refreshes circuits of communication between Hebrew, Arabic, and English letters, and proposes an experiential ethics of translation. The commentary performs a critical aesthetic reflection that asks how forces of modernity such as war, climate change, and settler colonialism intersect with the iconic poem, in which lovers do not merely join bodies but merge erotically with all that exists, including gazelles, the wind, and henna blossoms. After poet Mahmoud Darwish, the Song's most devoted modern interlocuter, this project explores the potential of poetry as a means of "gazing at the light," "learning from the strength of the grass," "reviving human astonishment," and "changing reality."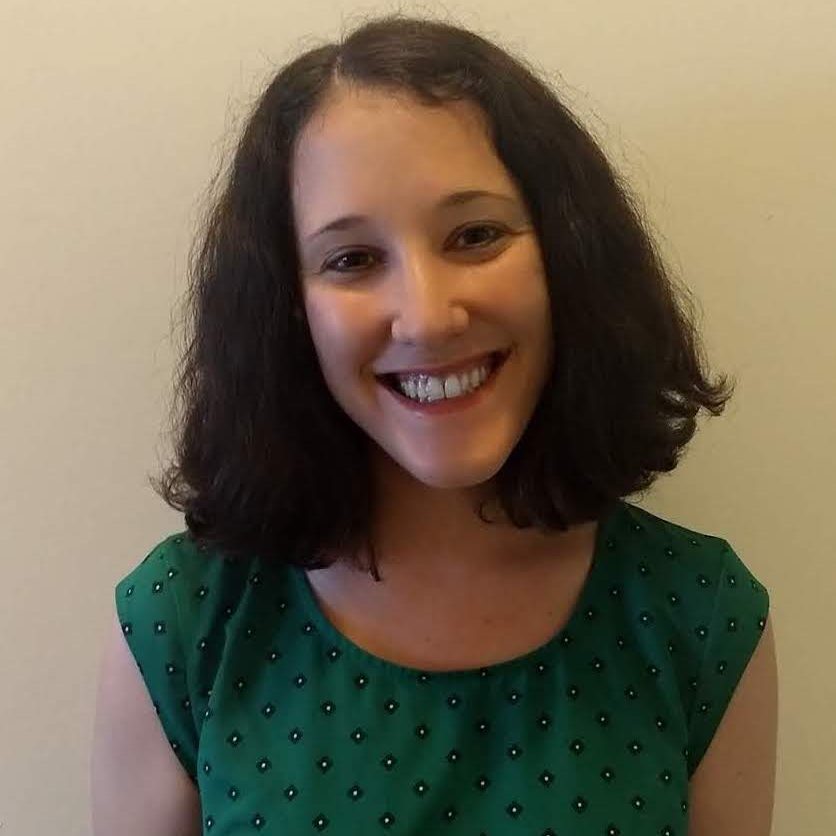 Ashley P. Gangi
"May I Present Myself? Masks, Masquerades, and the Drama of Identity in Nineteenth Century American Literature"
Ashley P. Gangi is a Ph.D. candidate in the English Department. She received her M.A. at the University of Connecticut in 2016 and her B.A. at Haverford College in 2012. Her research focuses on nineteenth century American maritime literature and literature dealing with financial abstraction. Ashley has presented her work at English and History conferences including the Northeast Modern Language Association and the Melville Society biennial international conference among others. Her work has been published in Studies in American Naturalism.
Her dissertation, "May I Present Myself? Masks, Masquerades, and the Drama of Identity in Nineteenth Century American Literature" explores the difficulty of assigning specific value to economic signs such as cultural capital and currency in nineteenth century American literature and culture. She argues that the "confidence man," a term originally coined in 1849 to describe Manhattan criminal William Thompson, became a symbol of larger anxieties regarding the ability to read the value of economic signs because such men made it clear that these signs could be manipulated. The confidence man presents an epistemological challenge; he suggests that value is neither stable nor inherent, but based on performance and perception.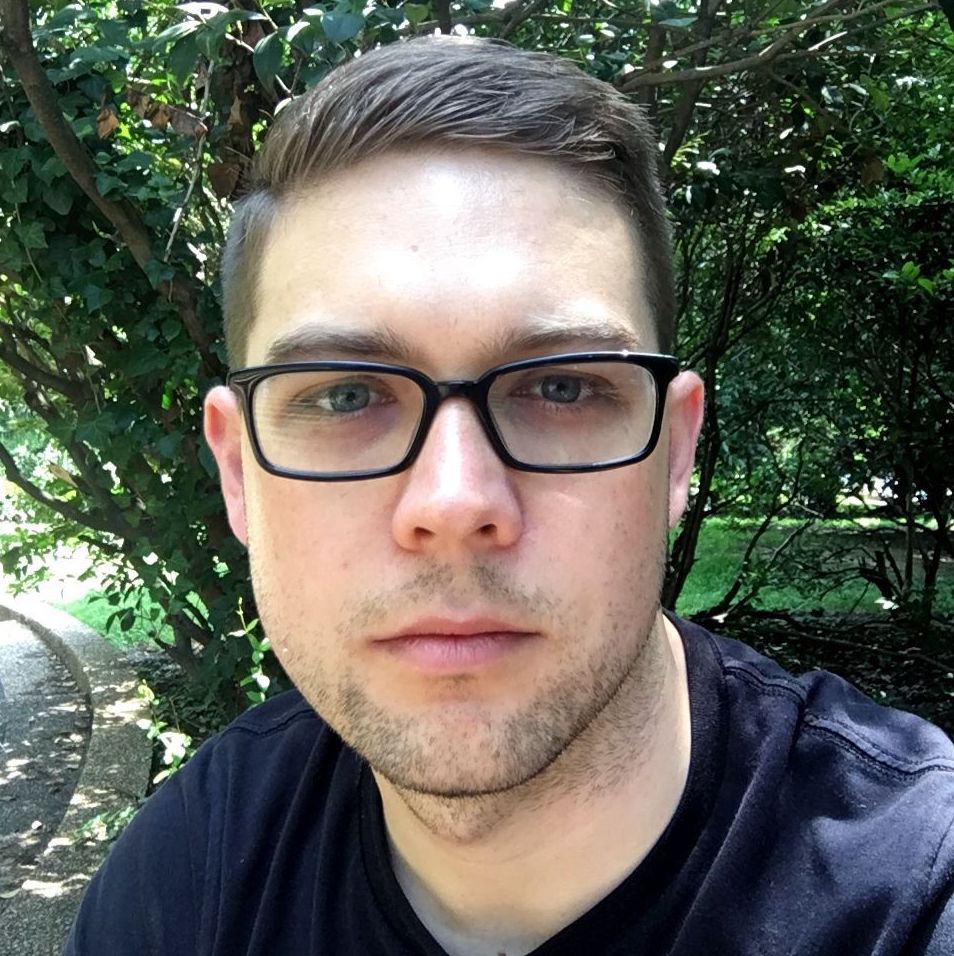 Shaine Scarminach
"'Lost at Sea: The United States and the Struggle to Govern the World's Oceans"
Shaine Scarminach is a Ph.D. candidate in the Department of History. He received a BA in history from the University of San Francisco and an MA in history from California State University, Los Angeles. He studies the history of the U.S. in the World, with an emphasis on the historical relationship between U.S. empire, world capitalism, and the global environment. His research has been supported by the Tinker Foundation, the Gerald R. Ford Presidential Foundation, and the Rockefeller Archive Center.
While at UCHI, Shaine will complete his dissertation, "Lost at Sea: The United States and the Struggle to Govern the World's Oceans." The project examines the U.S. role in developing the 1982 United Nations Convention on the Law of the Sea, a global environmental agreement that defines the rights and responsibilities of states in their use of the world's oceans. It places the Convention in the wider political and cultural contexts of the Cold War, decolonization, and the modern environmental movement, and investigates in detail the diplomatic negotiations, strategic thinking, and institutional arrangements that influenced this watershed moment in environmental management.