Visiting Residential Fellows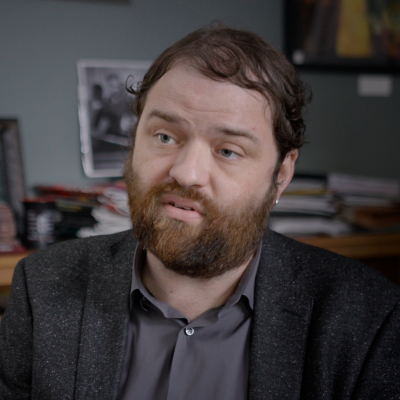 Jordan Camp
"The Southern Question"
Jordan T. Camp is an Associate Professor of American Studies and Co-Director of the Social Justice Institute at Trinity College. His research focuses on the relationships between race and class, geography, expressive culture, political economy, the state, social theory, and the history of labor and freedom struggles. He is the author of Incarcerating the Crisis: Freedom Struggles and the Rise of the Neoliberal State (University of California Press, 2016); co-editor (with Christina Heatherton) of Policing the Planet: Why the Policing Crisis Led to Black Lives Matter (Verso, 2016); co-editor (with Laura Pulido) of the late Clyde Woods' Development Drowned and Reborn: The Blues and Bourbon Restorations in Post-Katrina New Orleans (University of Georgia Press, 2017), and co-editor (with Heatherton) of Freedom Now! Struggles for the Human Right to Housing in LA and Beyond (Freedom Now Books, 2012). His work also appears or is forthcoming in journals such as American Quarterly, Antipode, Environment and Planning D: Society and Space, Eurozine, Journal of Urban History, Kalfou: A Journal of Comparative and Relational Ethnic Studies, Ord & Bild, Race & Class, Rethinking Marxism, and Social Justice; as well as edited volumes including, In the Wake of Hurricane Katrina, edited by Clyde Woods (Johns Hopkins University Press, 2010); Race, Empire, and the Crisis of the Subprime, edited by Paula Chakravartty and Denise da Silva (Johns Hopkins University Press, 2013); Futures of Black Radicalism, edited by Gaye Theresa Johnson and Alex Lubin (Verso, 2017), Oxford Bibliographies in Geography, edited by Barney Warf (New York: Oxford University Press, 2022), Racism, Violence, Crime, and Media, edited by Waqas Tufail, Scott Poynting, and Monish Bhatia (London: Palgrave Macmillan, forthcoming), and Key Thinkers on Space and Place, third edition, edited by Mary Gilmartin, et al (Sage Publishing, forthcoming). He is the co-host and co-producer of the Conjuncture podcast and web series. He is currently working on a new book entitled, The Southern Question.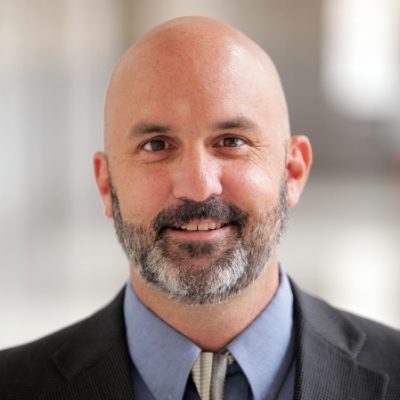 Alexander Diener
"The Middle of Somewhere: Place Attachment and the Geographies of Being"
Alexander Diener is a Professor of Geography at the University of Kansas. His interests include borders, urban landscape, place attachment, axial development, migration, and diaspora. He possesses area studies expertise in Central Eurasia and Northeast Asia, having worked extensively in Russian borderlands. Alex has authored and edited nine books, most recently Borders: A Very Short Introduction (2023), The Power of Place in Place Attachment (2023), Invisible Borders: Geographies of Power, Mobility, and Belonging (2022), and Cities as Power: Urban Space, Place, and National Identity (2019). His work has been funded by the NSF, SSRC, IREX, AAG, and the MacArthur Foundation. He has held fellowships at the Kennan Institute of the Wilson Center, the American University of Central Asia, Mongolia National University, George Washington University's Elliott School of International Affairs, Harvard University's Davis Center, and Fulbright's Regional Research Scholar for Central Asia. At UCHI, Alex is writing The Middle of Somewhere, a book about the extensive but understudied effects of place attachment on the human condition.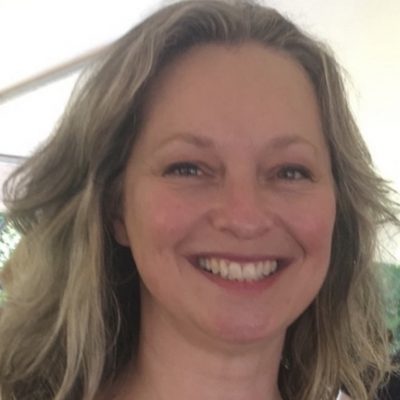 Birgit Brander Rasmussen
"Signs of Resistance, Signs of Resurgence: Indigenous Literacies, New Media, and Anti-Colonial Imaginaries in Native American Literature and Culture"
Birgit Brander Rasmussen is an Associate Professor in the English Department at Binghamton University SUNY (State University of New York). She is author of the award-winning and well-reviewed book Queequeg's Coffin: Indigenous Literacies and Early American Literature (Duke UP, 2012). Her work has appeared in anthologies and scholarly journals like PMLA and American Literature, Early American Literature, Journal of Transnational American Studies, Modern Language Quarterly, Journal of American Studies, Mississippi Quarterly, and Interventions: International Journal of Postcolonial Studies. She serves on the editorial board of Studies in American Indian Literature. She is co-editor of The Making and Unmaking of Whiteness (Duke UP, 2001, Reprint 2012) and a new critical edition of Mary Rowlandson's foundational captivity narrative (Broadview, 2024). Brander Rasmussen will spend her fellowship year writing her next book, titled Signs of Resistance, Signs of Resurgence: Indigenous Literacies in Native American Literature, Culture, and Activism, 901 to the Digital Age. The book examines how Indigenous literacies, like pictography, inform contemporary Native literature and activism, from N. Scott Momaday to the Great Sioux Nation's Facebook-transmitted struggle against the Dakota Access Pipeline in 2016. Brander Rasmussen analyzes an extensive archive of primary and secondary texts, images, fragments, and digital media to show how Indigenous literacies are used by Native peoples in the United States as signs of resistance in the nineteenth, twentieth, and twenty-first centuries.
UCHI Faculty of Color Working Group Fellow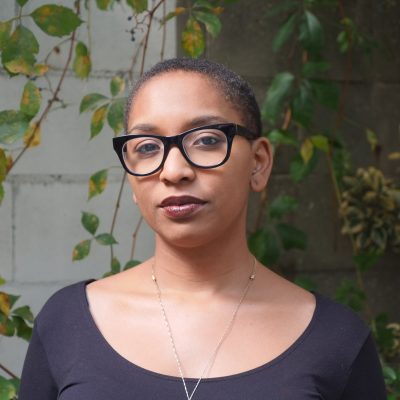 Martine Granby
"Ten Seconds of Sugar"
Martine N. Granby is a nonfiction filmmaker, producer, and video journalist. She is an assistant professor of journalism at the University of Connecticut, with a focus on documentary filmmaking. She holds a joint appointment in the Africana Studies Institute and is an affiliate of UConn's Women's Gender and Sexuality Studies Program. Granby produces films that weave between documentary, experimental non-fiction, hybrid, and essay forms. Her creative research focuses on interrogations of and material experimentation with family and collective moving image archives, ethical considerations of found footage usage, and discourses around mental health in BIPOC communities.
Her current feature-length film, Ten Seconds of Sugar, is a personal essay documentary about intergenerational care and the systemic barriers Black women face while seeking mental health resources. Through the lens of her mother, maternal grandmother, and herself, the film weaves a collage of pop culture and media perceptions of mental health with family videos, photos, contemporary footage, and informal family interviews. The resulting tapestry illustrates the historical relationships between Black American women and the American health system and what we pass down.
Faculty Residential Fellows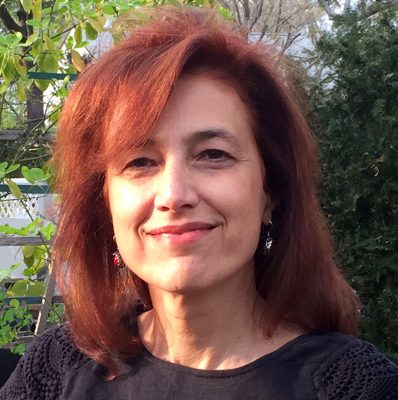 Zehra F. Kabasakal Arat
"Human Rights Norms in Turkey"
Zehra F. Kabasakal Arat is Professor of Political Science at the University of Connecticut. She studies human rights, with an emphasis on women's rights, as well as processes of democratization, globalization, and development. In addition to her scholarship, she has been active in professional organizations in various capacities (e.g., Founding President, Human Rights Section of APSA); she has served on the editorial boards of several journals and book series and is currently the editor of the book series "Power and Human Rights" by the Lynne Rienner Publishers. Her work is recognized by several awards, including the APSA Award of Distinguished Scholar in Human Rights (2010). For more information, please see her website.
During her year at the UCHI, she will be working on a monograph, Human Rights Norms in Turkey: Trends in Political Party and Government Discourses, 1920-2018. This comprehensive study builds on her previous work on international human rights norm development, as well as various aspects of politics in Turkey. It is unique for drawing attention to 1) domestic politics and processes of human rights, which are often neglected; 2) discourse of political parties, which are critical in policy formulation but omitted in human rights studies; 3) the human rights and political party histories of Turkey at the intersection of domestic and international politics.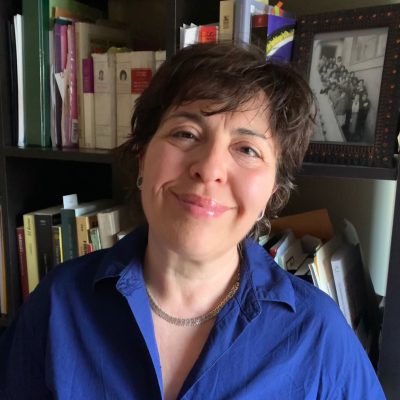 Ana María Díaz-Marcos
"'A Fistful of Antifascist Energy': Ernestina González Fleischman's Biography and Writings"
Ana María Díaz-Marcos is a Professor of Spanish Literature at the Department of Literatures, Cultures and Languages. Her research interests include Spanish literature and theater, feminism and gender studies, and Hispanic antifascism in the press. She has published a monograph on representations of fashion in modern Spanish literature entitled La edad de seda (2006). Her book Salirse del tiesto: escritoras españolas, feminismo y emancipación (2013) examines the rising of a feminist consciousness in Spain. She is the editor of an open-access anthology of plays written by contemporary Spanish women playwrights, Escenarios de crisis: dramaturgas españolas en el nuevo milenio (2018). Her latest Digital Humanities projects include a bilingual exhibition about the history of the antifascist newspaper La voz (1937–1939) that was published in New York, a selection of articles dedicated to the intersections of feminism and antifascism, and a collection of political cartoons by Puerto Rican artist José Valdés Cadilla.
During her year at UCHI she will work on the biography of antifascist activist Ernestina González Fleischman. A Fistful of Antifascist Energy will study her leadership in New York's arena of civil rights and protest, and her collaborations in the leftist press. Fleischman led an awe-inspiring life marked by political activism, international visibility, and intellectual relevance, but she vanished from historical narratives. This monograph will recover the life and intellectual work of one of the most significant Hispanic women to oppose fascism in the United States during the thirties and forties.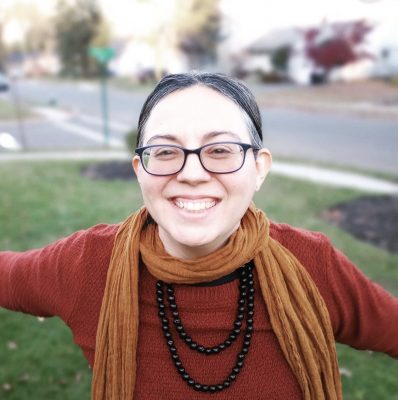 Katerina Gonzalez Seligmann
"Solidarity in Translation: Aimé Césaire and His Cuban Comrades in Art"
Katerina Gonzalez Seligmann (they or she pronouns) is a scholar of Caribbean literature and intellectual history and the author of Writing the Caribbean in Magazine Time (Rutgers University Press, 2021). Katerina's essays on literary magazines, literary infrastructure, and Caribbean textual and intellectual circulation also appear in MLN, Small Axe, South Atlantic Quarterly, The Global South, The Journal of Latin American Cultural Studies, and Inti. Katerina is also a member of the Aimé Césaire research group of the Francophone manuscripts team at the École normale supérieure in Paris and a translator of contemporary Cuban literature. At UConn, Katerina is associate professor of Spanish and Caribbean Studies in the Literatures, Cultures and Languages Department and El Instituto: Institute for Latina/o, Caribbean, and Latin American Studies.
At the Humanities Institute, Katerina is at work on a book called Aimé Césaire and His Cuban Comrades in Art, which examines the relationships of solidarity and translation between Martinican poet, dramatist, essayist, and politician Aimé Césaire and a set of Black and white translators and artists in Cuba who shaped Césaire's Spanish-language legacy. Césaire's collaborative legacy notably includes the contemporary Spanish-language adoption of his 1935 neologism, "negritude," so that this radical intervention in French to name blackness in defiance of anti-Black racism has become part of Spanish-language Black consciousness discourse. This book examines the practices of solidarity and translation that gave rise to Césaire's impact on the circulation of the Spanish-language race-proud discourse of "negritud" and contributes to understanding how practices of solidarity and translation create social and aesthetic meaning and impact beyond the framework of fidelity.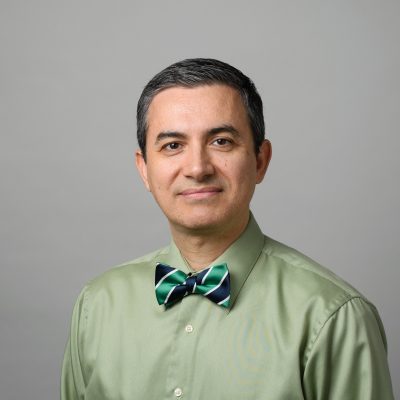 Serkan Görkemli
"You're Always Welcome Here, a Book of Short Stories"
Serkan Görkemli is originally from Türkiye and is an associate professor of English at the University of Connecticut in Stamford. His research and publications focus on LGBTQ+ literacies and storytelling. He is the author of two books: Sweet Tooth and Other Stories, a collection of interconnected LGBTQ+ short stories set in Turkey (University Press of Kentucky, 2024; 2022 prose selection for UPK's New Poetry and Prose Series) and Grassroots Literacies: Lesbian and Gay Activism and the Internet in Turkey (SUNY Press, 2014; 2015 Conference on College Composition and Communication Lavender Rhetorics Book Award). Serkan's fiction has appeared in Ploughshares, The Iowa Review, X-R-A-Y Literary Magazine, Joyland, Epiphany, Foglifter, and Chelsea Station. His articles have been published in Approaches to Teaching LGBT Literature, Journal of Middle East Women's Studies, Enculturation, Reflections, Computers and Composition Online, Praxis: A Writing Center Journal, and The Writing Lab Newsletter. He has a PhD in English with a concentration in Rhetoric and Composition from Purdue University. At UCHI, he will complete his third book, titled You're Always Welcome Here, a book of LGBTQ+ short stories set in New York City during Trump's presidency and the COVID pandemic.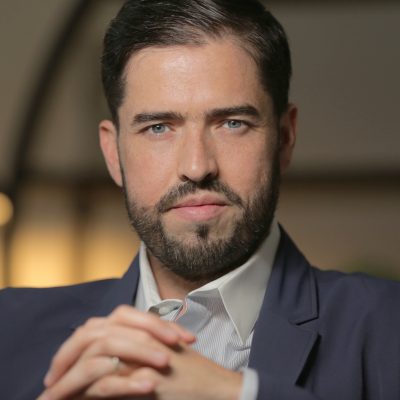 Oscar Guerra
"Documenting Migration"
Oscar Guerra is an Emmy® award-winning director, researcher, and educator. He is an Associate Professor of Film and Video at the University of Connecticut and a producer at PBS FRONTLINE. Dr. Guerra's focus is storytelling that promotes critical thinking and social investment. He aims to produce media that provides a way for underrepresented groups to share and disseminate counterstories, contradict dominant and potentially stereotypical narratives, and strengthen their voices and identities.
Dr. Guerra's career spans the spectrum of television environments, music, multimedia production, documentaries for social change, promotional video, immersive media, and vast international experience. Instagram: @guerraproduction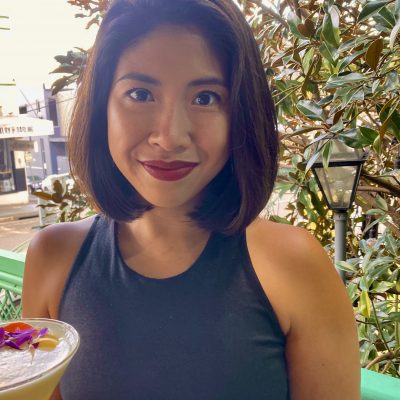 Tracy Llanera
"The Misfits of Extremism"
Tracy Llanera is Assistant Professor of Philosophy at the University of Connecticut-Storrs. She is author of Richard Rorty: Outgrowing Modern Nihilism (Palgrave Macmillan, 2020), co-author of A Defence of Nihilism (Routledge, 2021), and editor of Resilience: The Brown Babe's Burden (in progress). Llanera works at the intersection of social and political philosophy, philosophy of religion, feminist philosophy, and pragmatism, specializing on the topics of nihilism, extremism, conversion, and the politics of language. She is affiliated with the UConn Asian and Asian American Studies Institute and the UConn Women's, Gender, and Sexuality Studies Program. Llanera is also a core member of Women Doing Philosophy, a global feminist organization of Filipina philosophers.
At UCHI, Llanera will begin writing The Misfits of Extremism, a book that places non-traditional extremist agents of Islamic fundamentalism and white supremacy—women, children, far-right and racist persons of color, and white jihadi converts—at the front and center of philosophical and political debates. The book will offer a new theoretical framework for understanding the nature and character of extremism and extremist commitment, the dynamics of power and agency, and the problems of blame and moral accountability. It will also seek to identify markers of liberatory potential from its analysis of less explored social identities in extremist groups.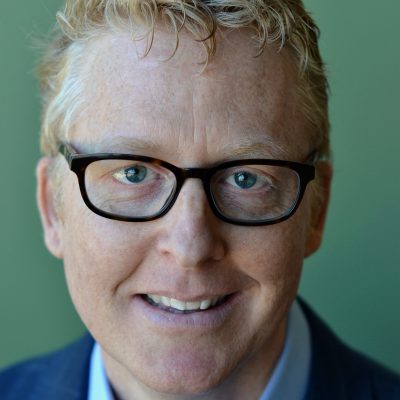 Richard Ashby Wilson
"United Against Hate? Punishing Bias Crimes in the United States"
Dr. Richard Ashby Wilson is a Board of Trustees Professor of Law and Anthropology, Gladstein Chair of Human Rights, and he was the founding director of the Human Rights Institute at UConn. He is a scholar of transitional justice and international criminal tribunals, and more recently his scholarship has focused on hate speech and incitement in international law. His books include The Politics of Truth and Reconciliation in South Africa, Writing History in International Criminal Trials, and Incitement on Trial which won a Choice Award in the law category. He is a member of the Hate Crimes Advisory Council of Connecticut and a former chair of the Connecticut State Advisory Committee of the U.S. Commission on Civil Rights. During his time at UCHI, he will be working on a book about the challenges in reporting, investigating, and prosecuting bias-motivated crimes in the United States.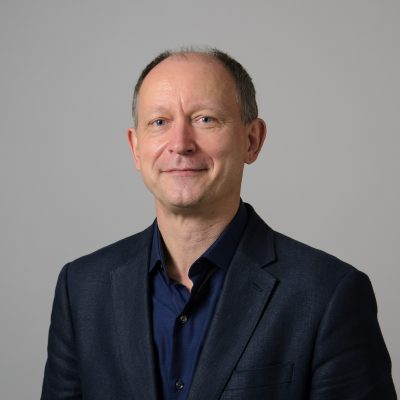 Victor Zatsepine
"Unsettling the Sino-Mongol-Russian Borderlands, 1911–1945"
Victor Zatsepine is an associate professor appointed jointly to the Department of History and the Asian and Asian American Studies Institute at UConn. His research is focused on the history of modern China, the Russian Far East, and Northeast Asian frontier lands. He embraces transnational and trans-regional approaches to examine the movement of people, ideas, and goods across borders. After the publication of Beyond the Amur: Frontier Encounters Between China and Russia, 1850–1930 (UBC Press, 2017), he has continued research on East Asian frontiers, regionalism, border towns, the Chinese and Russian diaspora, migration and Western Imperialism. Over the past decade he has presented his research at major international conferences and workshops and in published articles.
At UCHI, he continues to analyze transformations of the borderland communities landlocked between the emerging nation-states of Republican China, Mongolia, and Soviet Russia in the first decades of the twentieth century. The research explores unsettling rivalries, the redrawing of boundaries and the destruction of traditions for the sake of economic development as part of the nation-building process in the heart of Eurasia.
Dissertation Research Scholars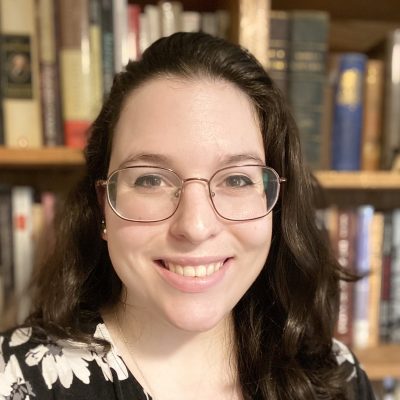 Kathryn Angelica – Draper Dissertation Fellow
"An Uneasy Alliance: Cooperation and Conflict in Nineteenth Century Black and White Women's Activism"
Kathryn Angelica (she/her/hers) is a doctoral candidate in the History Department. She received her MA in the Social Sciences from the University of Chicago, and her BA in History from Boston University. She also holds graduate certificates in Feminist Studies, College Instruction, and Intersectional Indigeneity, Race, Ethnicity, and Politics (IREP). Her work examines histories of activism, gender, and race in the years preceding, during, and following the American Civil War. Kathryn has received numerous research grants, most recently from the CT League of Women Voters, the Library Company of Philadelphia, the Wood/Raith Gender Identity Living Trust Summer Fellowship, and the American Antiquarian Society.
At UCHI, Kathryn will complete her dissertation, "An Uneasy Alliance: Cooperation and Conflict in Nineteenth-Century Black and White Women's Activism," which juxtaposes prominent white activists with Black feminist abolitionists to reveal how their work shaped the trajectory of political and social thought. This project reshapes our understanding of how race and class facilitated or limited women's ability to challenge gender boundaries, make demands, and move independently in activist circles. Additionally, it forefronts interracial spaces of resistance. Sophisticated grassroots and interregional networks mobilized by Black women activists furthered claims for abolition, suffrage, and unencumbered citizenship. Exploring interracial female antislavery societies, Civil War activism, work in freedmen's schools in the South, and the formation of women's clubs unveils forgotten histories of women's activism.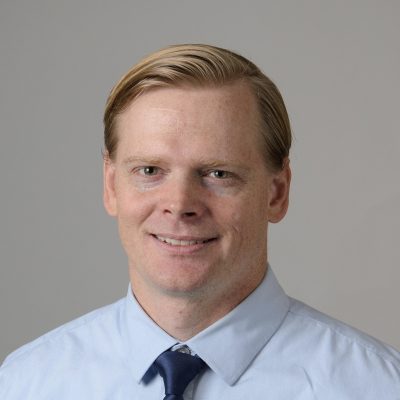 David L. Evans
"Hunger for Rights: Establishing the Human Right to Food, 1930–1988"
David Evans is a doctoral candidate in the history department whose research focuses on the history of the human right to food and United States foreign relations. Prior to entering academia, he served eight years in the United States Marine Corps as an infantry, reconnaissance, and special operations leader and deployed to Southeast Asia, Iraq and Afghanistan. David went on to earn his B.A. and M.A. degrees at the University of North Carolina Wilmington. Since starting his studies at University of Connecticut he has presented his work at several conferences, most recently the 2022 Society for Historians of American Foreign Relations Annual Conference. In 2020, David received the UConn Human Rights Institute Dissertation Research Fellowship, and the Gerald R. Ford Scholar Dissertation Award from the Ford Presidential Library.
David's dissertation, "Hunger for Rights: Establishing the Human Right to Food, 1930–1988," focuses on the development of the human right to adequate food in the post-1948 human rights era. Up to the late 1980s, the right to food remained ambiguous and exemplified a tension between certain human rights ideals and global capitalism. This ambiguity allowed different groups, like American agrobusiness entities and anti-hunger activists, to debate the right to food's meaning and refine the best strategies for its realization. This study shows that the current definition of the human right to food developed through these earlier discourses concerning the nature of trade, aid, and economic equality.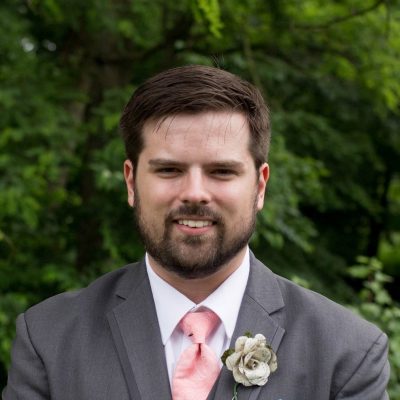 Geoffrey Hedges-Knyrim
"Political Power during the Iron Age of the Southern Levant Through the Lens of Agricultural Production"
Geoffrey Hedges-Knyrim is an archaeologist and doctoral candidate in the Anthropology Department. He received his BS in Anthropology from The College at Brockport, SUNY in 2013 and his MA in Anthropology from the University at Buffalo, SUNY in 2015. His research interests include archaeobotany, Bronze and Iron Age archaeology of Southwest Asia, and ancient subsistence practices.
At UCHI, Hedges-Knyrim will complete his dissertation titled, "Political Power during the Iron Age of the Southern Levant Through the Lens of Agricultural Production," which analyzes the agricultural economy of the Iron Age Southern Levant using carbonized botanical remains from two sites, Khirbat al-Balu'a in modern west-central Jordan and Tel Abel Beth Maacah in modern northern Israel alongside integration with published data. These plant remains will shed light on the agricultural economies supported the existence of Iron Age kingdoms and how political power affected human-environment interactions.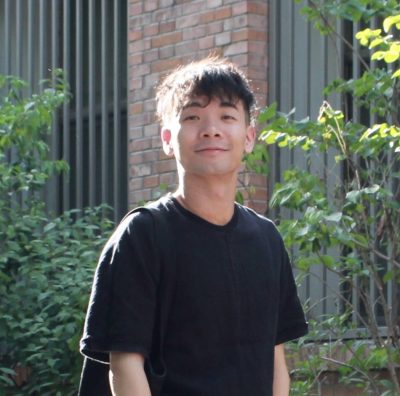 Xu Peng – Richard Brown Dissertation Fellow
"From History to the Future: Chineseness in Contemporary Cuban, Puerto Rican, and Dominican Literatures and Cultures"
Xu Peng is a doctoral candidate in Comparative Literary and Cultural Studies at the University of Connecticut. He received his BA in Chinese Language and Literature from China University of Political Science and Law and his MA in Comparative Literature from Renmin University of China. His writing has been published or is forthcoming in Hispanic American Historical Review, Caribbean Quarterly, Journal of Asian American Studies, and College Literature.
At UCHI, Xu will work toward the completion of his dissertation "From History to the Future: Chineseness in Contemporary Cuban, Puerto Rican, and Dominican Literatures and Cultures." This dissertation teases out Caribbean Chineseness from the region's literary and cultural productions in order to examine it within the processes of Cuba's, Puerto Rico's, and the Dominican Republic's nation building and identity formation. Departing from the prevailing tendency to (re)discover the Chinese presence in Caribbean histories, Xu takes a future-oriented approach in his study to Sino-Caribbean experiences that, instead of pivoting on a marginalized positionality, is more attuned to each nation's political, economic, racialized, gendered, and sexualized realties in the late twentieth and twenty-first centuries.
Undergraduate Research Fellows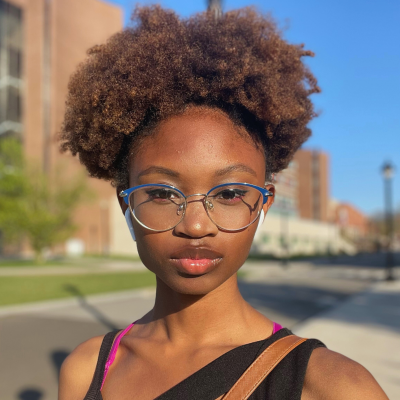 Breanna Bonner
"'The Space Between Black and Liberation': Analyzing Black Women's Experiences of Intersectional Invisibility Within Liberation Movements"
Project advisor: Evelyn M. Simien
Breanna Bonner, from Kansas City, Missouri, is a sophomore double-majoring in Human Rights and Political Science. She plans to pursue a masters in Human Rights, before going on to earn her Juris Doctor Degree. Breanna's eventual career goal is to become a practicing Human Rights Attorney for either the Inter-American Court for Human Rights or the International Criminal Justice Court, emphasizing the role of legal professionals in aiding and advancing the goals of global intersectional social movements. Her research interests include exploring contemporary and historical attempts at transformative justice, analyzing the role of aesthetic theory and art in human rights advocacy, and exploring the strengths and limitations of human rights law. Breanna is also an incoming floor mentor for the Human Rights and Actions Learning Community, a mentor and project supervisor for the Human Rights Close to Home Program, and a freelance columnist for The Kansas City Defender.
During her time at UCHI, Breanna's project plans to explore intersectional invisibility of Black Women within social movements and assess the success of the #SayHerName campaign. While Black Women belong to dual marginalized identities, they are underrepresented and frequently excluded from the goals of both race-based and gender-based social movements. This concept, termed intersectional invisibility, will be explored through both a historical and contemporary lens, analyzing key examples, effects on the outcomes of social movements, and potential solutions to underrepresentation. In the second part of her project, Breanna will facilitate an interactive program with Black High school girls ages 14–19 to explore their personal experiences with intersectional invisibility and social justice. Breanna will create a short curriculum about #SayHerName, creating intersectional movements, and articulating their goals as youth organizers. This curriculum will be distributed to high school and college-aged students.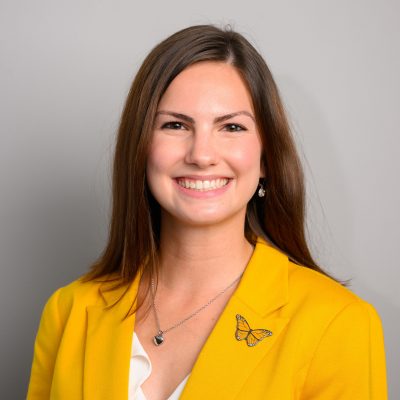 Anabelle S. Bergstrom
"Minds Among Minds: A Pragmatist View of the Social and Spiritual Self in a Hyperconnected World"
Project advisor: Julian J. Schlöder
Anabelle Shirley Bergstrom is a junior majoring in political science and philosophy with a minor in public policy. She is also pursuing her master's in public administration through the UConn School of Public Policy. Anabelle's research will focus on pragmatist views of the social and spiritual Self as well as how a person's identity is shaped by modern modes of connectivity. Her project will contain three parts: a discussion of different forms of the Self, an exploration of connectivity in the 21st century through epistemological research on social networks, and an analysis of how both concepts complement each other. Anabelle will explore these ideas through the lens of pragmatists such as George Mead, William James, and others. Outside of her fellowship, Anabelle is a member of the Special Program in Law, a 2022 Holster Scholar, a 2023 Summer Undergraduate Research Fund (SURF) grant recipient, and a BOLD Women's Leadership Network Scholar. She also works for the Office of Undergraduate Research as a Peer Research Ambassador and is the President of the UConn Law Society. After finishing her undergraduate and master's degrees, Anabelle plans to attend law school and pursue a career as a legal professional.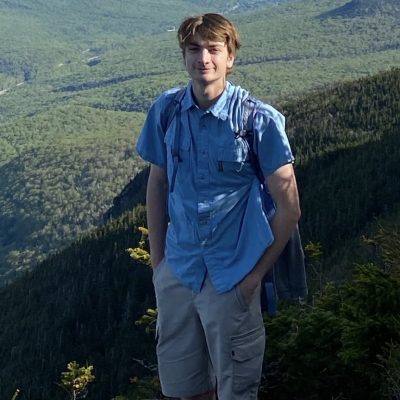 Brent Freed
"A Revolution Hijacked: Art and Ideology from the Atelier Populaire"
Project advisor: Elizabeth Della Zazzera
Brent Freed is a junior at UConn double majoring in History and Statistics. He is a Connecticut native who grew up in a small town called Hampton in Windham County. After graduation, he plans to pursue a Master's in History with hopes to continue a career in academia. He loves to backpack, rock climb, and just about anything else that involves being outside. His fellowship project, "A Revolution Hijacked: Art and Ideology from the Atelier Populaire," hopes to reimagine the May 1968 student riots in France. It will focus on the Atelier Populaire, a student-led organization that wanted to spread the ideas of the riot throughout France, and examine how their involvement hindered the role and political success of the workers movement within the French Riots. This will be done by using works produced by the Atelier Populaire such as proclamations, memoirs, street posters, and other works produced by the student organization.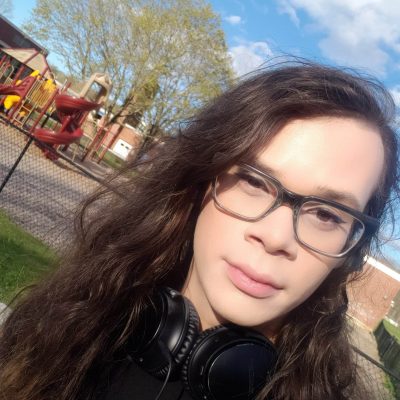 Nathan Howard
"Homofascism: The Queering of Hate"
Project advisor: Tracy Llanera
Nathan Howard is a senior at UConn, majoring in Philosophy with a minor in Music. After graduation, Nathan plans to pursue a PhD in Philosophy. His research interests include nihilism, philosophical pessimism, extremism and hate movements, social and political philosophy, queer theory, philosophy of race and gender, critical theory, and Marxist philosophy. In his spare time, Nathan enjoys writing and recording music, playing guitar and harp, reading philosophical texts, curating Spotify playlists, and watching bad movies.
Nathan's UCHI Fellowship project, "Homofascism: The Queering of Hate," is an interdisciplinary analysis of queer actors within extremist right-wing hate movements. The existence and activism of queer fascists raise philosophical questions about identity, gender, and extremism. How do queer fascists make sense of, or even reconcile, their queer identity with the heterosexist expectations endemic to fascist projects? Why would a queer person agitate for their own oppression and endorse the abuse of persons like them? To what extent can we blame queer fascists for their complicity to hate? Drawing from philosophy, history, and queer theory, "Homofascism: The Queering of Hate" attempts to answer these questions.
Honorable mention for the Undergraduate Humanities Research Fellowship:
Gianna Socci, "Monstrosity on Trial: Claiming Legal Personhood for Frankenstein's Monster"