Visiting Residential Fellows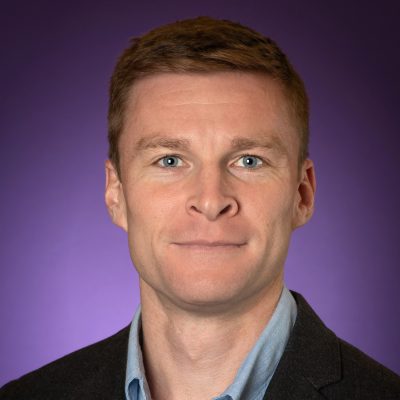 Joseph Darda
"The Sporting Public: Race, Labor, and the Miseducation of the Fan"
Joseph Darda is an associate professor of literature at Texas Christian University and the author of three books on the cultural life of race in the United States: The Strange Career of Racial Liberalism (Stanford, 2022), How White Men Won the Culture Wars (California, 2021), and Empire of Defense (Chicago, 2019). He has published articles in American Literary History, American Literature, American Quarterly, and Critical Inquiry, among other journals, and contributed essays to the Los Angeles Review of Books. With the historian Amira Rose Davis, he is coediting a forthcoming special issue of American Quarterly titled "The Body Issue: Sports and the Politics of Embodiment."
At UCHI, Darda is writing "The Sporting Public: Race, Labor, and the Miseducation of the Fan," a book investigating what our most popular culture, sports, an industry premised on the sorting and hierarchizing of bodies, has taught the nation about race, gender, and labor since civil rights.
This is his third tour in Storrs. He attended fourth grade at Goodwin Elementary and earned his PhD from the University of Connecticut in 2015.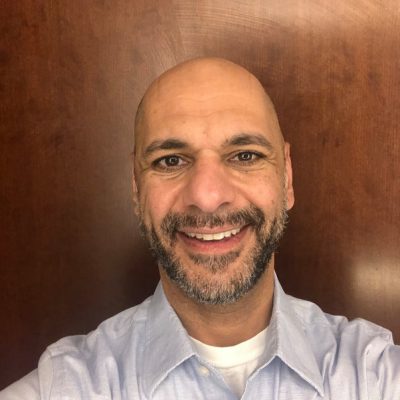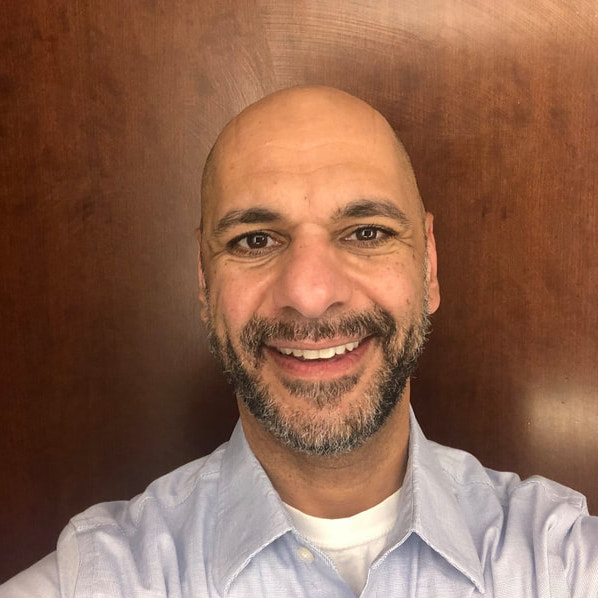 Kareem Khalifa
"Segregation and Social Inquiry"
Kareem Khalifa is a Professor of Philosophy at the University of California Los Angeles. His interests include general philosophy of science, philosophy of social science, and epistemology. He has published several articles discussing the nature of understanding, explanation, and modeling in scientific fields ranging from particle physics to cultural anthropology. In 2017, he published Understanding, Explanation, and Scientific Knowledge (Cambridge University Press) and received the Burkhardt Fellowship from the American Council of Learned Societies. He is currently in the early stages of two book projects, tentatively titled Race in the Social Sciences and Segregation and Social Inquiry: The Politics of Scientific Representation.
UCHI Faculty of Color Working Group Fellow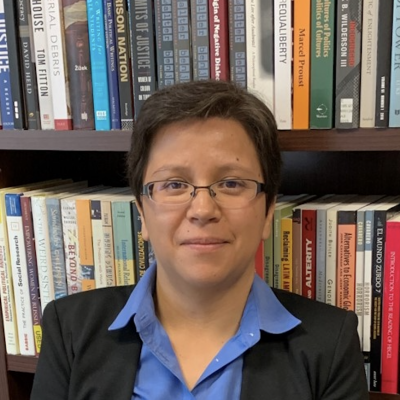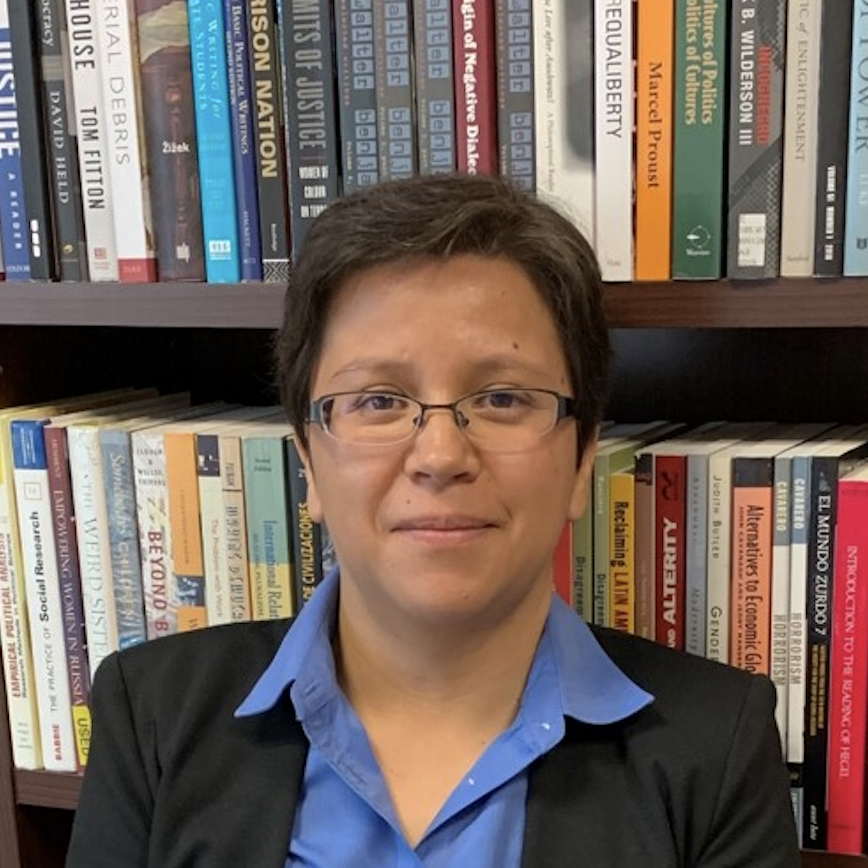 Elva Orozco Mendoza
"The Maternal Contract"
Elva Orozco Mendoza is an assistant professor, jointly appointed in the Department of Political Science and Women, Gender, and Sexuality Studies with affiliations in El Instituto and the Graduate Certificate in Indigeneity, Race, Ethnicity, and Politics. Her research draws on decolonial feminist thought, critical contract theory, comparative political theory, and feminist analyses on maternal activism in Latin America to examine maternal collective action launched in response to extreme violence—forced disappearance, feminicide, targeted killings, and mass incarceration—in the Americas. Her monograph, tentatively titled The Maternal Contract, examines bottom-up agreements between the victims' mothers to defend their children against state-led and state-enabled violence and criminalization. It argues that mothers' collectives in the Americas constitute powerful political actors seeking to problematize and counter the normalization of disposable life. By theorizing the maternal contract, this current research contributes to ongoing initiatives to decolonize Western political theory by attending to subaltern actors' actions and political ideas. Her research addresses major concerns of humanist scholarship, namely how marginalized political actors resist top-down attempts to expel them from the realm of citizenship and humanity.
Faculty Residential Fellows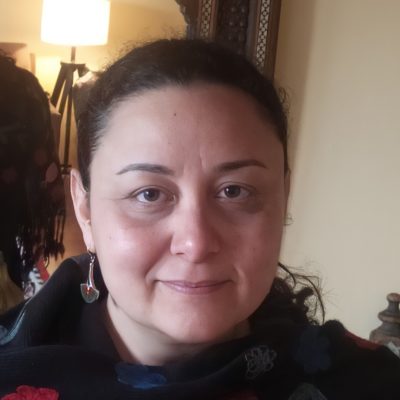 Hind Ahmed Zaki
"The Price of Inclusion: Feminist Politics in the Shadow of Arab Uprisings "
Hind Ahmed Zaki is an Assistant Professor of Political Science and Literatures, Cultures, and Languages. Her scholarly interests span feminist political theory and practice, transnational feminist movements and politics, gender-based violence, and comparative politics of the state, with a special focus on the Middle East and North Africa. Dr. Ahmed Zaki's research is published in several languages. Her doctoral dissertation, completed at the University of Washington in 2018, was the winner of the 2019 American Political Science Association's Women and Politics section award for best dissertation on gender and politics and the democracy and autocracy section's best field work award in the same year. She is an elected member at large of the board of the Association for Middle East Women's Studies (AMEWS) since 2018.
During her year at UCHI, she will be completing a book manuscript, The Price of Inclusion: Feminist Politics in the Shadow of the Arab Uprisings. The manuscript draws on more than three years (2013–2017) of multi-cited ethnographic field work, archival research, and participatory action research as feminist praxis to analyze the politics of women's rights in shifting political contexts where state agents are often perpetrators of gender-based violence, and where nationalist projects of state feminism both constrain and enable new and potential imaginings of women's rights. Focusing on two cases from the region, Tunisia and Egypt, the book argues that the different outcomes of women's mobilization in the aftermath of the Arab uprisings in Egypt and Tunisia are direct products of legacies of the postcolonial projects of state feminism that were developed by the political elite of the two states following independence. It traces those outcomes through a historical analysis of four main dimensions of state feminism, moving between the past and the present: (a) the role and motivations of the state-building elites in constructing those nationalist projects; (b) laws organizing gender relations as the authoritative tool of the state; (c) state institutions that carried out those projects and their organizing logics and contradictions; and finally (d) a brief history of the local women's rights movement and how it bargained with, adapted to, and subverted those laws and policies. By adopting a historical analysis that takes into consideration issues of timing, sequence, and the role of subject formation over the long durée of postcolonial histories, this book combines a structural historical analysis of state projects, with a constitutive subjective analysis of feminist actors who contributed to and struggled against those structural conditions.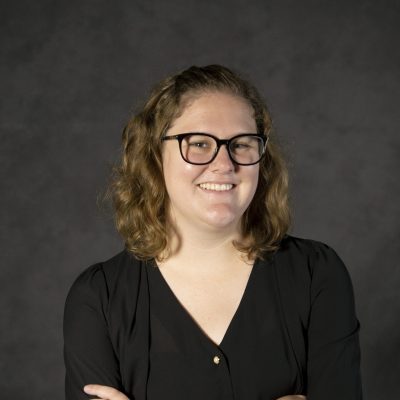 Heather Cassano
"The Fate of Human Beings"
Heather Cassano is a documentary filmmaker and Assistant Professor in the Digital Media & Design Department. Cassano's first documentary film The Limits of My World (2018) followed her severely autistic brother Brian as he transitioned from the school system to adulthood. The film unpacks what it means to be a nonverbal disabled adult in today's society. The film won several awards and is now being used as a tool for impact by organizations like Autism Canada and the National Council on Severe Autism.
While at UCHI, Cassano will complete production on her second documentary film The Fate of Human Beings. The film uncovers the stories of people with disabilities and mental illnesses who are buried in unnamed graves in mental institution cemeteries across the United States. Through archival and present-day material, The Fate of Human Beings unpacks the ramifications of these cemeteries, seeking to understand our past and present relationships with the "otherness" of those interred. Research for the film draws from community interviews, historical and archival material, genealogy research, and Cassano's personal and familial experiences with mental illness and disability. For more information, visit the film's website or follow the film's progress on Instagram @thefateofhumanbeings.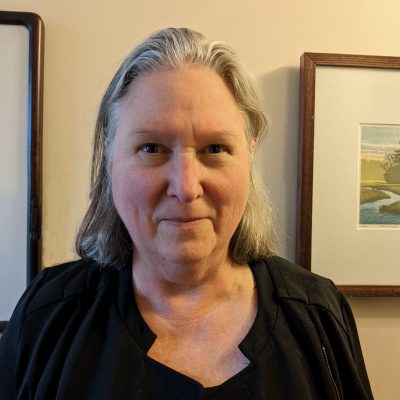 Cornelia H. Dayton
"John Peters, A Life"
Cornelia H. Dayton is a Professor of History at UConn. Her research and teaching interests include law and society; women, gender, and sexuality; Black lives in the northeast and Atlantic world; Revolutionary-era Boston; marital elopement notices; the poor relief practice of warning newcomers; and New Englanders' responses to mental health challenges prior to the 1840s. She is a co-editor of Women's America: Refocusing the Past, now in its 9th edition. Her award-winning books include Women before the Bar: Gender, Law, and Society in Connecticut, 1639–1789 and (with Sharon V. Salinger) Robert Love's Warnings: Searching for Strangers in Colonial Boston.
At UCHI, she will work on a biography of John Peters, a New Englander who came of age in the 1770s and married the African-born poet Phillis Wheatley. A cache of over 100 legal papers discovered by Dayton offers glimpses into the couple's married life and reveals Peters' previously unknown backstory. Peters' strategies of using aliases while exiting enslavement, pursuing many vocations, acquiring literacy, bringing civil suits, and claiming genteel status provide some of the book's drama and structure. An accompanying website, The Wheatley Peters Project, will launch in late Spring 2022.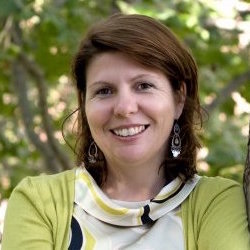 Anna Mae Duane
"Like a Slave: Slavery's Appropriation from the American Revolution to QAnon"
Anna Mae Duane is a Professor of English and American Studies at the University of Connecticut. She has written or edited six books, including Suffering Childhood in Early America: Violence Race and the Making of the Child Victim; The Children's Table: Childhood Studies and the Humanities; Child Slavery before and after Emancipation: An Argument for Child Centered Slavery Studies. She co-edited Who Writes for Black Children: African American Children's Literature before 1800 with Kate Capshaw. She is the co-host, along with Victoria Ford Smith and Kate Capshaw, of the Children's Table Podcast. Her work has been supported by the NEH, the Fulbright Foundation, and by the Yale Gilder Lehrman Center for the Study of Slavery, Resistance and Abolition. Her latest book, Educated for Freedom: The Incredible Story of How Two Fugitive Schoolboys Grew Up to Change a Nation, was supported by a UCHI Faculty Fellowship. During her fellowship year, Professor Duane will be working on a book project entitled, "Like a Slave: Slavery's Appropriation from the American Revolution to QAnon."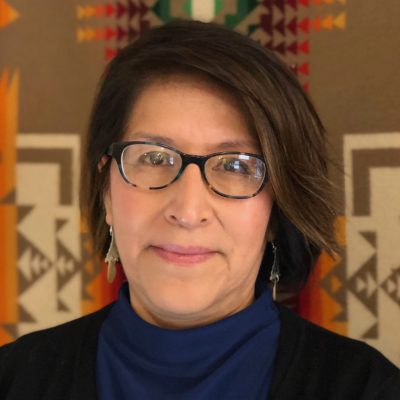 Sandy Grande
"Indigenous Elders and Aging"
Sandy Grande is a Professor of Political Science and Native American and Indigenous Studies at the University of Connecticut with affiliations in American Studies, Philosophy, and the Race, Ethnicity and Politics program. Her research and teaching interfaces Native American and Indigenous Studies with critical theory toward the development of more nuanced analyses of the colonial present. She was recently awarded the Ford Foundation, Senior Fellowship (2019–2020) for a project on Indigenous Elders and aging. Her book, Red Pedagogy: Native American Social and Political Thought was published in a 10th anniversary edition and a Portuguese translation is anticipated to be published in Brazil in 2022. She has also published numerous book chapters and articles including: Accumulation of the Primitive: The Limits of Liberalism and the Politics of Occupy Wall Street, The Journal of Settler Colonial Studies; Refusing the University in Toward What Justice?; "American Indian Geographies of Identity and Power," Harvard Educational Review; and, "Red-ding the Word and the World" In, Paulo Freire's Intellectual Roots: Toward Historicity in Praxis. She is also a founding member of New York Stands for Standing Rock, a group of scholars and activists that forwards the aims of Native American and Indigenous sovereignty and resurgence. As one of their projects, they published the Standing Rock Syllabus. In addition to her academic and organizing work, she has provided eldercare for her parents for over ten years and remains the primary caregiver for her 94-yr. old father.
Stefan Kaufmann
"What Was, What Will Be, and What Would Have Been"
Stefan Kaufmann is an Associate Professor of Linguistics at the University of Connecticut. His research revolves around the meaning and use of language: how information is encoded in linguistic expressions, the range of variability of this encoding across languages, and what linguistic patterns can reveal about the way speakers view and think about themselves and their physical and social surroundings. Kaufmann's current project focuses on the the language of time and possibility, in relation to notions like uncertainty, causality, and hypothetical reasoning. Kaufmann has published numerous articles and book chapters on these topics. He will be working on a book manuscript at UCHI.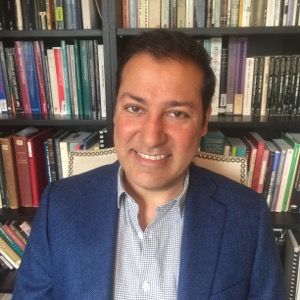 Hassanaly Ladha
"Solomon and the Caliphate of Man"
Hassanaly Ladha is an Associate Professor of French and Comparative Literature and the Graduate Advisor in French and Francophone Studies at the University of Connecticut. He holds a bachelor's degree in English from Yale University and a Ph.D. in Comparative Literature from Princeton University. He taught at Harvard University before joining the faculty in Literatures, Cultures, and Languages at UConn. His first book, The Architecture of Freedom: Hegel, Subjectivity, and the Postcolonial State (Bloomsbury Academic, 2020), which was supported by a 2015–2016 Humanities Institute Fellowship, offers a new reading of Hegel's related theories of Africa and the dialectic, language and the aesthetic, and mastery and slavery, tracing the implications of these concepts for postcolonial studies and political theory.
His current project, Solomon and the Caliphate of Man, focuses on the literary foundations of Arabo-Islamic epistemology and its inflections of legal and political thought in the Muslim world. Building on Ladha's published work on early and medieval Arabic poetry, appearing recently in Journal of Arabic Literature and Exemplaria, the book will be the first scholarly effort since the classical period of Islam to 1) study the epistemological continuities between the Qurʾān and the Arabic literary milieu from which the revelation emerges and 2) trace the theory of language implicit in literary and sacred texts to the theology, philosophy, law, and political traditions of the Muslim world.
Dissertation Research Scholars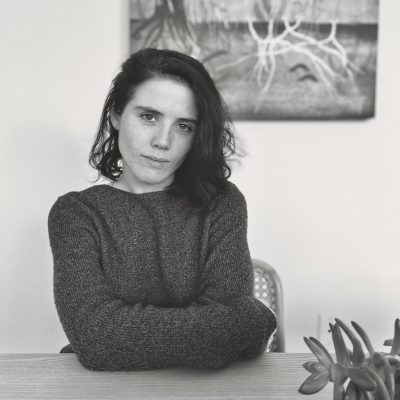 Julia Brush – Richard Brown Dissertation Fellow
"State/Less Aesthetics: Queer Cartographies, Transnational Terrains, and Refugee Poetics"
Julia Brush is a doctoral candidate in English with a graduate certificate in Literary Translation at the University of Connecticut. She received her BA in Classics and English and her MA in English Literature from the University of New Hampshire. She has presented her scholarly, creative, and pedagogical work at numerous conferences, including the Northeast Modern Language Association's Annual Conference and the Multi-Ethnic Literatures of the United States Annual Conference.
Brush's research focuses on contemporary poetry and poetics, queer theory, and transnational American studies, critical refugee studies, and Asian American Studies. Her dissertation, "State/Less Aesthetics: Queer Cartographies, Transnational Terrains, and Refugee Poetics," examines the refugee figure in contemporary 21st Century LGBTQ+ Asian American poetry as one capable of dislocating scripts of nationality, race, and sexuality. She argues that Asian American LGBTQ+ poetry as a contemporary literary movement reaches beyond literary prestige and collectively argues for changes in policy and culture.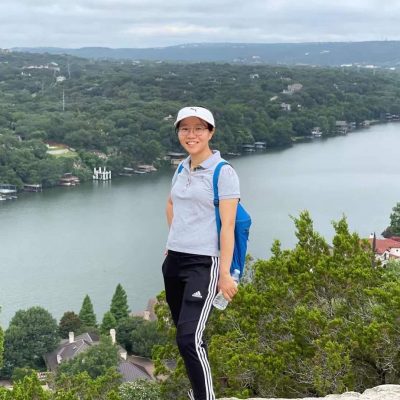 Yuhan Liang
"Confucian Exemplarism approach to Moral Diversity"
Yuhan Liang is a doctoral candidate in the Department of Philosophy. She completed her BA in philosophy from Nanjing Normal University (China, 2014) and MAs from Nanyang Technology University (Singapore, 2016) and the University of Connecticut (2021). Her research interests extend to Chinese philosophy, comparative philosophy, and interdisciplinary work in intercultural study. She completed the graduate certificate in literary translation. She publishes in both Chinese and English: "A Review of Main Research Methodologies of Oversea Chinese Philosophy Study in 2019," Chinese Philosophical Almanac (2019) in Chinese; and "Confucian exemplarism and Confucian Moral Exemplarism and Pluralism in Value Conflicts" (forthcoming 2022).
At UCHI, Liang will complete her dissertation, "Confucian Exemplarism approach to Moral Diversity," which explores how diversified moral traditions can be compatible with moral consistency. A Buddhist monk's good life is quite different from a good life of a Confucian—but both can be good lives, as opposed to race supremacism. How can we live in diverse moral traditions, without losing the consistency of what is morally wrong? This dissertation, by investigating the importance of exemplars in early Confucianism and relevant traditions, reveals how different moral exemplars reconcile the tension between moral diversity and universal constraints.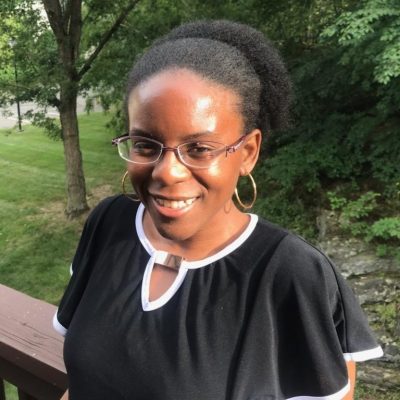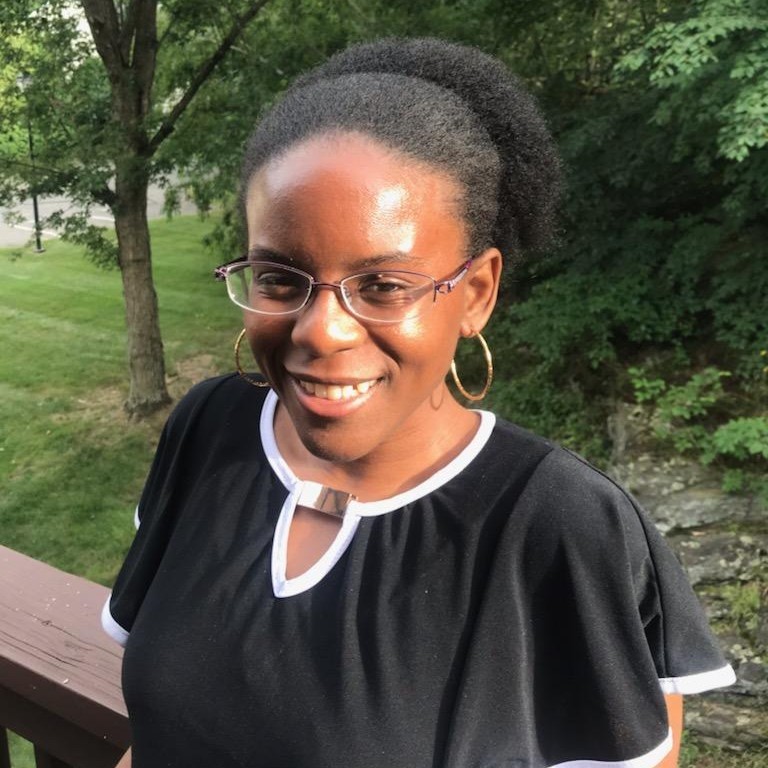 Britney Murphy
"Outsiders Within: Volunteers in Service to America and the Boundaries of Citizenship, 1962–1971"
Britney Murphy is a doctoral candidate in the History Department. Her research interests include modern urban history, environmental justice, food access, and volunteerism. Before entering graduate school, Britney served for two years as a national volunteer with the AmeriCorps program. She also worked as a special project assistant in the City of Bridgeport, Connecticut's Office of Neighborhood Revitalization. Her article, "The Fall of Mount Trashmore and the Rise of Community Activism," was published in the Connecticut History Review. Britney has received research grants from the UConn Africana Studies Institute and the Department of History. In 2021, she was a Humanities Without Walls Pre-Doctoral Summer Workshop Fellow.
While at UCHI, Britney will complete her dissertation, "Outsiders Within: Volunteers in Service to America and the Boundaries of Citizenship, 1962–1971." This dissertation analyzes the significance of the volunteer "outside agitator" to the history of the War on Poverty. It argues that the national community service program, Volunteers in Service to America (VISTA), helped mobilize some of the most economically and politically marginalized communities to demand racial and economic justice. However, volunteers were also advantageous scapegoats for opponents who felt threatened by cross-racial and class organizing. This study suggests that volunteers' activism during the program's early years tested the nation's commitment to addressing socioeconomic inequality and political exclusion.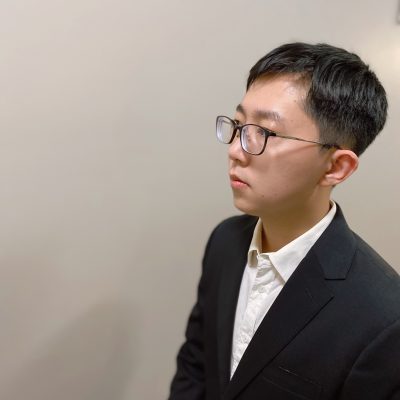 Shihan Zheng – Draper Dissertation Fellow
"The Opium Discourse in China, 1830–1910"
Shihan Zheng is a doctoral candidate in the History Department. Born and raised in southern China, he graduated from Jinan University, Guangzhou, where he received a BA in history. In 2017, he received his MA in global history from Marquette University. His research interests include conceptual history, medical history, drug and addiction studies, and history of science. He was the recipient of the Dr. Ilpyong J. Kim Fellowship in East Asian Relations (2021), Albert E. and Wilda E. Van Dusen Scholarship (2021), and Abraham and Faye Astor Scholarship (2020). Recently, he has presented his research project at the Association for Asian Studies 2022 Annual Conference (Honolulu, Hawaii).
At UCHI, he will work on his dissertation project, "The Opium Discourse in China, 1830–1910." The goal of this study is to trace the origins and development of the Chinese discourse on opium in the late nineteenth and the early twentieth centuries as a key element of Chinese modernity. The creation of the language of opium was part of the conceptual transformations and the construction of numerous neologisms at the turn of the twentieth century, which had direct relevance to knowledge production just as the modern nation-state was being formed. This study will bring out nuances of the story of opium in China that have been neglected in historical literature, highlight the role of opium discourse in the construction of Chinese modernity, and help us better understand contemporary China.
Undergraduate Research Fellows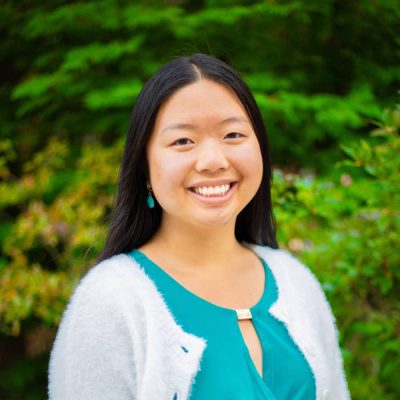 Karen Lau
"Soup Dumplings for the Soul: Ethnic Studies and Social-Emotional Learning"
Project advisor: Jason Oliver Chang and and Grace Player
Karen Lau, from Norwich, CT, is a Day of Pride Scholar majoring in political science and economics with a minor in Asian American studies. As an inaugural UCHI Undergraduate Research Fellow, her project's aims are two-fold: 1) pilot a qualitative study that implements a novel Asian American history curriculum at a local high school and 2) investigate how the curriculum affects students' mental health, social-emotional learning, and sense of identity. With funding from UCHI, the UNH Center for the Humanities, and the Mellon Foundation, her fellowship will produce publicly engaged humanities scholarship, culminating in a student-curated exhibit and a journal publication. Karen's research interests include ethnic studies, curriculum development, digital humanities, and education policy. She pursues these interests as an intern for Make Us Visible, a member of the Humanities Undergraduate Research Symposium, and the Secretary of the Human Rights Symposium. Karen is also a 2022 Holster Scholar, a UConn@COP27 Fellow, a Campaign Fellow for Joe Courtney for Congress, and a member of the Special Program in Law. She aspires to serve the NAACP Legal Defense and Educational Fund as a public interest attorney. In her free time, Karen enjoys curating Spotify playlists, exploring trails, visiting farmers' markets, and shopping for corduroy pants.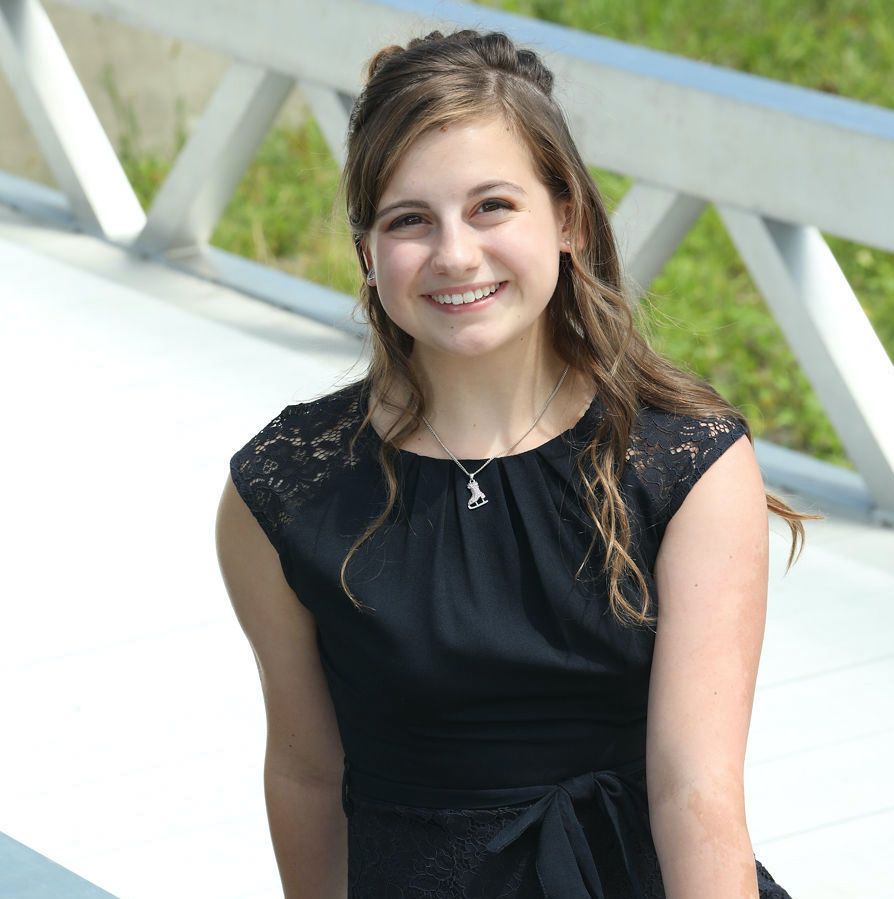 Rylee Thomas
"The Ghostly Dynasty: Victim-Blaming, the Gothic Novel, and the Modern True-Crime Drama"
Project advisor: Ellen Litman
Rylee Thomas is a sophomore at UConn double majoring in English and communication with a creative writing concentration. After graduation, Rylee plans to get her masters in English and pursue a career in publishing. She's incredibly grateful to have won the Wallace Stevens Poetry Contest, the Collins Prize in Poetry, and the Aetna Prize for Creative Writing for Children. When not writing, she can be found figure skating, drinking matcha lattes, and rereading Austen novels. For her project, Rylee wants to explore the culture of victim-blaming double standards that contemporary society continues to place on women through tropes of nineteenth-century gothic novels. She hopes to explore this dichotomy by writing a contemporary young adult fantasy novel that plays upon the conventions of both the gothic novel and modern true-crime drama.
Honorable mentions for the Undergraduate Humanities Research Fellowship:
Kathryn Atkinson, "Cenabis Bene: A Culinary Odyssey through Apicius"
Monika Rydzewski, "Look at the Screen!: Merging Media with Gossip"