Humanities Undergraduate Research Symposium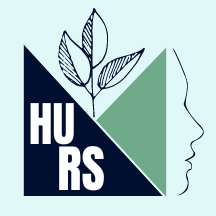 What does it mean to be human?
UConn Humanities
The humanities seek to understand the whole human being: our languages, our histories, our art and ideas. The mission of the UConn Humanities Institute (UCHI) is to promote research on these questions, and to act as a voice for that research on the regional, national and international stage. In hosting annual residential fellowships, offering opportunities for humanities-focused programming, and fostering an interdisciplinary space for scholars to think, collaborate, and create, the Institute serves as a global hub for scholars dedicated to humanist scholarship and activism. UCHI seeks to inspire and support scholars at all levels and across disciplines to take on the critical and public task of humanistic inquiry.
Humanities Institute Success

Awarded a generous grant by the Henry Luce Foundation to help fund The Future of Truth: a multi-disciplinary, engaged research project aimed at investigating what truth is now and if, and how, it will matter in the future.

Established, with the help of a grant from the Andrew W. Mellon Foundation, the first-ever New England Humanities Consortium, bringing together both ivy-league and state-sponsored institutions.

Awarded a three-year grant of $750,000 by the Andrew W. Mellon Foundation to expand the New England Humanities Consortium (NEHC) Faculty of Color Working Group (FOCWG).
Dr. Matthew Mroz will provide an overview of the seed grant funding available to researchers in the humanities at UConn and dispel any myths or misconceptions about how humanists fare in these kinds of internal funding programs. October 6, 2:00pm, HBL 4-209.
[Read More]
UCHI is proud to cosponsor a discussion of Afghanistan and the state of US empire featuring Gilbert Achcar (University of London, Department of Development Studies), Quan Tran (Yale University) and Robert Vitalis (University of Pennsylvania, Political Science), moderated by Chris Vials (American Studies, UConn).
[Read More]
2007–2008 Faculty Fellow Paul Bloomfield reflects on his time at UCHI and where his project has taken him since.
[Read More]