Through its annual residential fellowships, the Humanities Institute at the University of Connecticut (UCHI) provides an interdisciplinary environment in which junior and senior scholars from around the world come together to think, collaborate, and write. The impact of this opportunity not only shapes the creative mind of our fellows during their residency, but also informs their scholastic contributions long #afterUCHI.
Featured Former Fellow:
Hassanaly Ladha (UConn; Litteratures, Cultures & Languages)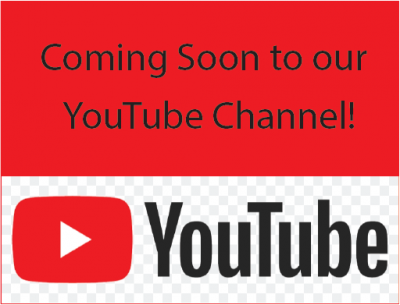 All Former Fellows by Year
2018–2019
UCHI Visiting Scholars:
Katherine Rye Jewell
History
"Live from the Underground:  College Radio in the Era of the Culture Wars"
Jonathan E. Robins
Global History
"Oil Palm:  a Global History of an African Tree"
ACLS Burkhardt Visiting Fellow:

 Katherine Grandjean
History
"In the Kingdom of Devils: The Harpe Murders and the Legacies of the American Revolution"
UConn Faculty Fellows:
Dorit Bar-On
Philosophy
"Expression, Communication, and Origins of Meaning"
Jason Oliver Chang
History/Asian American Studies
"Shore Leave:  Asian Sailors, Maritime Culture, and the Making of Greater Asian America"
Dexter J. Gabriel
History
"Jubilee's Experiment:  The British West Indies and American Abolitionism."
Ellen Litman
English
"Love Lesson:  Coming of Age in the Post-Perestroika Russia"
Stuart S. Miller
Literatures, Cultures and Languages
"From Temple to Home to Community:  The Survival and Transformation of Ancient Jewish Life in the Wake of Catastrophe."
 Lynne Tirrell
Philosophy
"Toxic Speech"
UConn Dissertation Research Scholars:
Aimee Loiselle
History
"Creating Norma Rae:  The Erasure of Puerto Rican Needleworkers and Southern Labor Activists in the Making of a Neoliberal Icon."
Amy Sopcak-Joseph
History
"Fashioning American Women:  Godey's Lady's Book, Female Consumers, and Periodical Publishing in the Nineteenth Century."
Adrian Stegovec
Linguistics
"Why only person?  The exceptionality of person in syntax and its interfaces."
Humility and Conviction in Public Life Fellows:
Richard Frieder (fall 2018)
"Employing Dialogue and Deliberation to Foster Humility and Achieve Community Driven Change in Hartford"
 Maxime LePoutre (spring 2019)
"Ignorance and Democratic Speech:  Understanding the Challenge Ignorance Poses for Inclusive Deliberation"
William McMillan (fall 2018)
"Mapping the Potential Limits of Epistemic Humility and Conviction within an Influential Evangelical Christian Tradition"
Lani Watson (spring 2019)
"Educating for good questioning as a form of intellectual humility"
2017–2018
Jill Lepore
American History
Harvard University
Deirdre Bair
English & Comparative Literature
UConn
"Bio/Memoir: The Accidental Biographer"
Rebecca Gould
Comparative Literature & Interdisciplinary Islamic Studies
UConn
"Narrating Catastrophe: Forced Migration from Colonialism to Postcoloniality in the Caucasus"
Eleni Coundouriotis
English
UConn
"The Hospital and the State: Readings in Anglophone Fiction"
Ruth Glasser
Urban Studies/History
UConn
"Brass City, Grass Roots: The Persistence of Farming in Industrial Waterbury, CT, 1870-1980"
Kenneth Gouwens
History
UConn
"A Translation of Paolo Giovio's Elogia of Literati"
Jeffrey O.G. Ogbar
History
UConn
"Becoming Atlanta: Political Power, Progress in the Capital of the New South"
Nancy Shoemaker
History
UConn
"A History of Soap: Oils, Chemistry, and the Rise of the Global Composite"
Harry van der Hulst
Linguistics
UConn
"It Means What you See (But You Have to Look for It)"
Sarah Berry
English
"The Politics of Voice in Twentieth-Century Poetic Drama"
Laura Wright
English
"Prizing Difference: PEN Awards and Multiculturalist Politics in American Fiction"
Jorell Meléndez-Badillo
History
"The Lettered Barriada: Puerto Rican Workers' Intellectual Community, 1897-1933"
LaGuardia-LoBianco
Philosophy
"Action-Guidance in Complicated Cases of Suffering"
Tracy Llanera Philosophy
Philosophy
Macquarie University
"Combatting Egotism: Intellectual Humility as Self-Enlargement"
Ufuk Topkara
Islamic Theology
University of Paderborn
"The Convergence of Reason and Faith: Breaking Through the Fabricated Barriers to Discourse and Truth"
2016–2017
Robert T. Chase
History
Stony Brook University
"Civil Rights on the Cell Block: Prisoners' Rights Movements and the Construction of Carceral States, 1945-1995"
Leo J. Garofalo
History
Connecticut College
"Forging a Place in the Spanish Empire: Black European Sailors, Soldiers, and Traders to the Americas"
Anna Mae Duane
English
UConn
"Strange Place Blues: The Unusual Education of Three African American Leaders"
Mark Healey
English
UConn
"Waterscapes of Power in the Dry Lands of Argentina, 1880-2000"
Daniel Hershenzon
Literatures, Cultures & Languages
UConn
"Captivity, Commerce, and Communication: Early Modern Spain and the Mediterranean"
Daniel Silvermint
Philosophy and Women's, Gender, and Sexuality Studies Program
UConn
"Complicit Identities: The Ethics of Looking Out for Yourself"
Christine Sylvester
Political Science and Women's, Gender, and Sexuality Studies Program
UConn
"Objects of War: Whose Wars Are on View?"
Dimitris Xygalatas
Anthropology
UConn
"Homo Ritualis. Extreme Rituals as Social Technologies"
Jeffrey R. Egan
History
UConn
"Watershed Decisions: The Environmental History of the Quabbin Reservoir, 1880-1940"
Melanie Meinzer
Political Science
UConn
"Contested Consciousness: Foreign Aid and Palestinian Education in the West Bank and Jordan"
George Moore
English
UConn
"The Return of Dagon: Failed Iconoclasm in Early Modern English Literature"
Fabiana Viglione
Literatures, Cultures & Languages
UConn
"The sale of Parga in the Nationalist Imaginary of 19th Century Italy: 1819-1858"
2015–2016
Peter Constantine (Ph.D.)
Literatures, Cultures & Languages
Independent Scholar
"Translation and annotation of Alexander Solzhenitsyn's autobiography Between the Millstones"
Joshua Schechter (Ph.D.)
Philosophy
Brown University
"Reasoning and Rationality: The Epistemology of our Most Basic Patterns of Inference"
César Abadía-Barrero (Ph.D.)
Anthropology
UConn
"Health Ruins: From Post-Colonial to Post Neoliberal 'Medical Care' in Columbia"
Susan Einbinder (Ph.D.)
Literatures, Cultures & Languages
UConn
"Eleh Ezkerah: Trauma and Medieval Jewish Literature"
Hassanaly Ladha (Ph.D.)
Literatures, Cultures & Languages
UConn
"The Idea of Africa: Hegel, Architecture, and the Political Subject"
Diane Lillo-Martin (Ph.D.)
Linguistics
UConn
"Sign Language Acquisition: Archiving and Sharing"
Natalie Munro (Ph.D.)
Anthropology
UConn
"A 30,000 year history of human foraging and farming in the Aegean: the view from Franchthi Cave, Greece"
Brad Simpson (Ph.D.)
History
UConn
"The First Right: Self Determination and the Transformation of International Politics"
Peter Zarrow (Ph.D.)
History
UConn
"The Utopian Impulse in Modern Chinese Political Thought, 1890-1940"
Joanna A. MacGugan (cand. Phil)
English
UConn
"Competing authorities and contested spaces: Dying in Dublin in the reign of Edward I"
Christiana Salah (cand. Phil)
English
UConn
"The Popular Invention of the Victorian Governess, 1815-2015"
Hilary Bogert-Winkler (cand. Phil)
History
UConn
"Prayerful Protest and Clandestine Conformity: Alternative Liturgies and the Book of Common Prayer in Interregnum England"
Allison B. Horrocks (cand. Phil)
History
UConn
"The Family and the Home as the Nursery of Humanity": Flemmie Kittrell and the International Politics of Home Economics"
2014–2015
Rachel L. Greenblatt (Ph.D.)
History
Harvard University
"A Beautiful and Costly Procession": Jewish Street in Imperial Celebration -- Prague and Frankfurt Festivities on the Birth of a Habsburg Crown Prince (1716)
Joseph McAlhany (Ph.D.)
Classics
Carthage College
"Collected fragments of M. Terentius Varro, text & translation, with accompanying monograph"
Fakhreddin Azimi (Ph.D.)
History
UConn
"The Ascendancy of Khomeini: Illusions of secularity and rise of political Islam"
Frank Costigliola (Ph.D.)
History
UConn
"Kennan and Russia"
Martha J. Cutter (Ph.D.)
English
UConn
"Picturing Slavery: Illustrated Books and the Visual Culture of the Transatlantic Abolition Movement, 1820-1855"
Jeffrey R. Dudas (Ph.D.)
Political Science
UConn
"Regeneration through Rights: Law, Family, and the Making of Modern American Conservatism"
Fiona Somerset (Ph.D.)
English
UConn
"The Implications of Consent"
Gordon Fraser (cand. Phil)
English
UConn
"American Cosmologies: Race and Revolution in the Nineteenth Century"
Christina Henderson (cand. Phil)
English
UConn
"Cities of the Future: Literary Utopias, World's Fairs, and the Making of American Progressivism"
Beata Moskal (cand. Phil)
Linguistics
UConn
"Universals in Morphology and Morpho-Phonology"
Lucía García Santana (cand. Phil)
Literatures, Cultures & Languages
UConn
"Transatlantic Intellectual Meridian: Spain in the Configuration of the Argentinean Field of Cultural Production"
2013–2014
Albakry, Mohammed (Ph.D.)
English & Applied Linguistics
Middle Tennessee State University
"The Tahir Plays: Dramatic Texts from the Egyptian Revolution"
Nicola McDonald (Ph.D)
Medieval Studies
University of York, UK
"Fictions of Audacity: Middle English Romance and the Medieval Imagination"
Baldwin, Peter C. (Ph.D.)
History
UConn
"Intimacy and Piety in Nineteenth Century New England: The Troubled Life of Samuel Edward Warren"
Dennis, Kelly (Ph.D.)
Art History
UConn
"Desert Exposures: Aesthetics and Politics in Postwar Arizona Highways Magazine and the West"
Greeley, Robin (Ph.D.)
Art History
UConn
"Between Campesino and State: Photography, Rurality and Modernity in 20th Century Mexico"
Gross, Robert (Ph.D.)
History
UConn
"The Transcendentalists and Their World"
Kneidel, Gregory (Ph.D.)
English
UConn
"Donne's Satires and Early Modern Equity"
Hawk, Brandon (cand. Phil)
Medieval Studies
UConn
"Apocryphal Narratives in Old English Sermon Collections"
Hughes, Michael (cand. Phil)
Philosophy
UConn
"The Epistemic Roles of Formal Coherence"
Linker, Jessica (cand. Phil)
History
UConn
"'It is my wish to behold Ladies among my hearers': Early American Women and Scientific Practice, 1720-1860"
Willen, Sarah (Ph.D.)
Anthropology
UConn
"Renegade Moralities: "Illegality, Exclusion, and Existential Struggle among African and Filipino Migrants in Israel"
2012–2013
Anderlini-D'Onofrio, Serena (Ph.D.)
Italian & Cinema Studies
University of Puerto Rico, Mayaguez
"Amorous Visions: Fluid Sexual Moments in Italian Cinema"
Yarrow, Simon (Ph.D.)
Medieval History
University of Birmingham, UK
"A Cultural Ethnography of the Cult of Relics in Twelfth and Thirteenth Century England"
Bercaw Edwards, Mary K. (Ph.D.)
English & Maritime Studies
UConn
"Sailor Talk: Utterance, Labor, and Meaning in the Maritime World"
Macki Braconi, Adrienne (Ph.D.)
Dramatic Arts
UConn
"Staging Ground: Harlem's Theatre, National Identity and Community, 1925–1948"
Burke, Mary (Ph.D.)
English
UConn
"'White Irish?' A Cultural History of the Scots-Irish"
Clark, Christopher (Ph.D.)
History
UConn
"The Age of Freehold: American Ideas about Land and Farming from the Revolution to the Cold War"
Colón Semenza, Gregory M. (Ph.D.)
English
UConn
"The History of British Literature on Film: 1895–2010"
Wogenstein, Sebastian (Ph.D.)
Literatures, Cultures, and Languages
UConn
"Prophets and Heretics: Human Rights and the German Literary Imagination"
Antonucci, Anthony (cand. Phil)
History
UConn
"Americans and the Mezzogiorno: United States Relations with the Regno delle Due Sicilie from Thomas Jefferson to Herman Melville, 1783–1861"
DeAngelo, Jeremy (cand. Phil)
Medieval Studies
UConn
"Proper Conduct: Good Journeys in the Literature of the Medieval North Atlantic"
Guijarro-Donadios, Antonio (cand. Phil)
Literatures, Cultures, and Languages
UConn
"'Comical Spaces': Everyday Practices in 17th-Century Urban Short Plays"
Isbell, Mary (cand. Phil)
English
UConn
"Amateurs: Home, Shipboard, and Public Theatricals in the Nineteenth Century"
Longo, Pamela (cand. Phil)
Medieval Studies
UConn
"As Olde Stories Tellen Us: Telling Tales and Framing Stories in Late Medieval Public Culture"
Meditz, Linda (cand. Phil)
History
UConn
"God's Captive: Piety and Ministry in the Life and Diary of Stephen Williams"