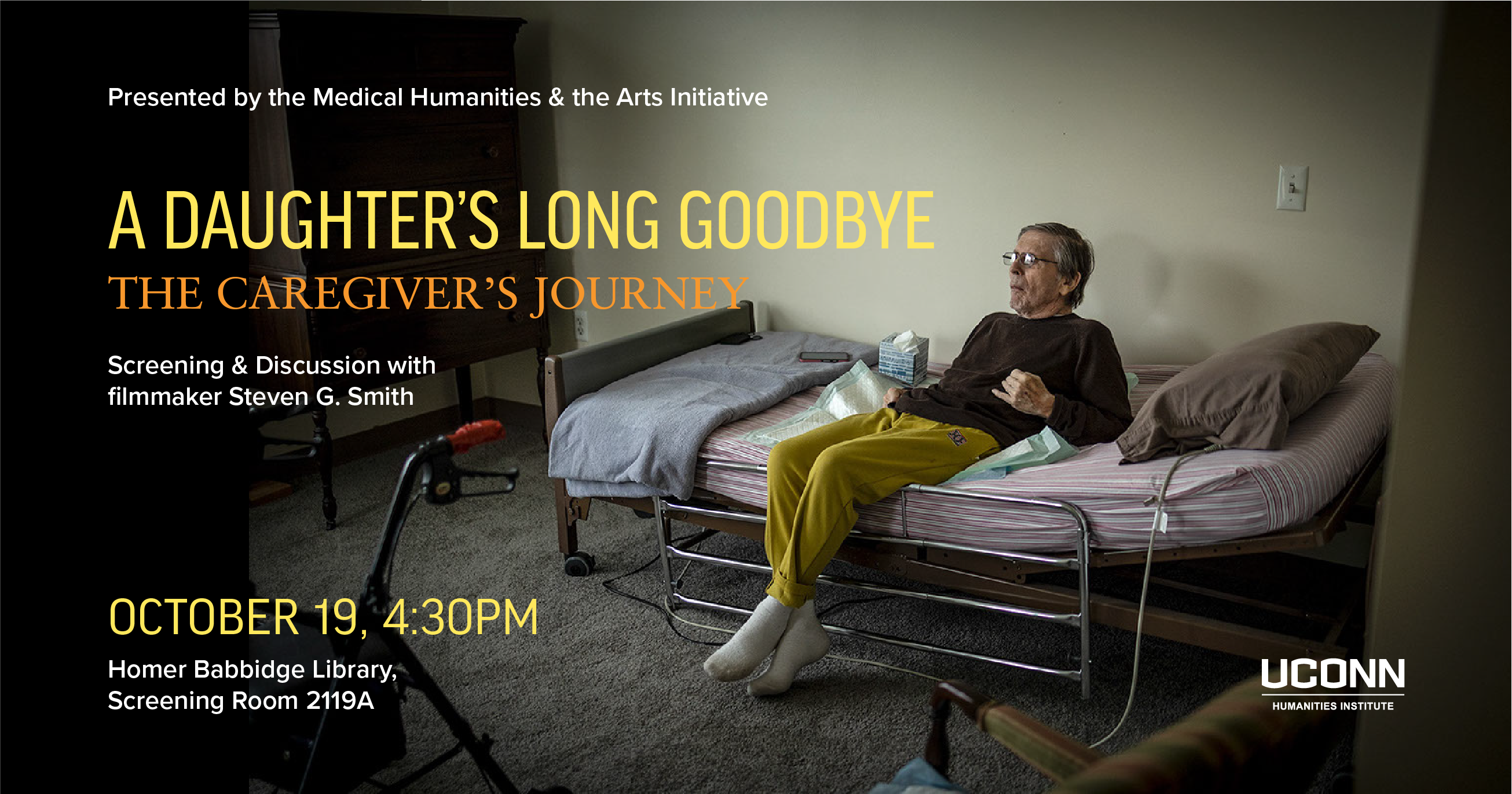 If you require accommodation to attend this event, please contact us at uchi@uconn.edu or by phone (860) 486-9057. We can request ASL interpreting, computer-assisted real time transcription, and other accommodations offered by the Center for Students with Disabilities.
The Medical Humanities & Arts Initiative presents:
"A Daughter's Long Goodbye" Screening & Discussion with filmmaker Steven G. Smith
October 19, 2023, 4:30pm
Homer Babbidge Library, Screening Room 2119A
Leandra Manos has spent nearly three years as the full-time caregiver for her 86-year-old father who is in the late stages of dementia. The award-winning documentary A Daughter's Long Goodbye (dir. Steven G. Smith) chronicles Leandra's journey balancing COVID-19, unemployment, and caring for her aging father. Filmmaker and photojournalist Steven G. Smith will join for a discussion and Q&A after the film screening.