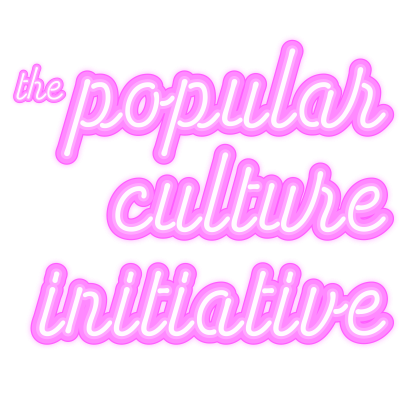 The Popular Culture Initiative
Popular culture shapes, reflects, circulates, and challenges how society thinks about itself. Rejecting any attempt to artificially restrict what counts as a significant cultural object, the popular culture initiative invites and facilitates investigations into popular film, television, music, games, and the internet, and many other popular texts and practices.
It is vital at this time of cultural fracture that the humanities engage fully with the popular, both to ground ourselves in public concerns and to make sense of the contemporary moment. The popular culture initiative is a public-facing, energetic effort to connect scholarship, curriculum, and outreach and engagement in a vibrant center of campus inquiry and programming.
In 2023–24, the popular culture initiative is proud to support UCHI's love in public theme, including the joint event "Can You Fall in Love with Chat GPT?"—an exploration of new developments in AI through a popular culture lens.
The study of popular culture is a vital part of a relevant, outward-facing humanities. I'm passionate about making UCHI a vibrant center for popular culture studies.
The UConnPopCast
Subscribe to the UConnPopCast, featuring scholarly analyses of popular culture, interviews with prominent scholars, and live podcast recordings.
Events
The Pop Culture Initiative hosts regular events that explore different aspects of the popular from a variety of disciplinary and interdisciplinary perspectives.
Research Funding
UConn Faculty working in popular culture are especially encouraged to apply for UCHI funding. UCHI funds invited speakers, conferences, research, and book subventions.
Connections
MA in politics and popular culture. A master's degree hosted by the department of political science in politics and popular culture.
Humanities House Learning Community. A residential living and learning community in the humanities, with particular focus on popular culture.
Popular Culture Studies Working Group. A writing, reading, and discussion group focused on the scholarly study of popular culture.