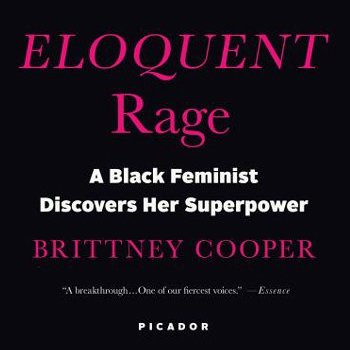 In the words of Angela Davis, we are living in a time that we have never seen before. Americans are experiencing a myriad of emotions in response to the horrific events that are taking place in our country, from police brutality against Black bodies, racist effigies, lynchings of Black people, Covid-19 and its disproportionate effects on the health of Black and Brown people, and the lack of presidential leadership. The ugly truth is that some Americans have the privilege to be emotional about what is transpiring around us (e.g., white women throwing crying fits when confronted about a racist act). But Black women have a unique relationship with our emotions; an overt display of emotions by Black women, particularly negative emotions like sadness, anger, and doubt, is pathologized in the U.S. What I love about Cooper's book is that she confronts this idea head-on and flips it on its head. She writes that our anger has fueled every political movement in the United States, from suffrage to Civil Rights to #MeToo. Black women's anger is a powerful, unshakeable force that sends people from marginalized communities into the streets, the courtrooms, the classrooms, and beyond to fight for the more just world that our ancestors fought for and our descendants will fight for long after we're gone. If you're a Black woman, you should read this book as a form of validation and self-healing. If you're not a Black woman, you should read this book because it necessarily contextualizes Black women's emotions in ways that are so befitting for such a time as this.
My summary of the book won't do it justice, so let me give you a taste of Eloquent Rage from the Cooper's own pen:
This is a book by a grown-ass woman written for other grown-ass women. This is a book for women who expect to be taken seriously and for men who take grown women seriously. This is a book for women who know shit is fucked up. These women want to change things but don't know where to begin.
To be clear, I'm not really into self-help books, so I don't have one of those catchy three-step plans for changing the world. What I have is anger. Rage, actually. And that's the place where more women should begin—with the things that make us angry.
…
Here's the thing: My anger and rage haven't always been "focused with precision." The process, of both becoming a feminist and becoming okay with rage as a potential feminist superpower, has been messy as hell. We need to embrace our messiness more. We need to embrace the ways we are in process more. Very often Black girls don't get the opportunity to be in process. So just know that you don't have to have everything figured out to read and enjoy this book.
– Shardé M. Davis
Assistant Professor
Department of Communication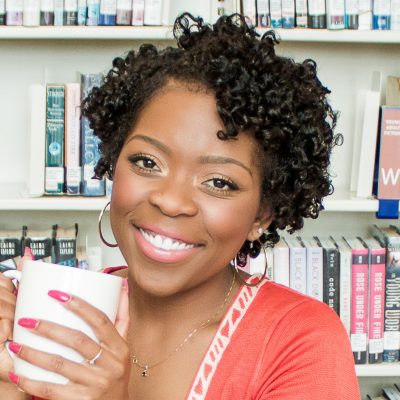 Who is Shardé M. Davis? Shardé M. Davis is Assistant Professor in the Department of Communication and a faculty affiliate of the Africana Studies Institute and the Institute for Collaboration on Health, Intervention, and Policy (InCHIP) at the University of Connecticut. Her primary area of specialization is interpersonal communication, with emphases in racial and gender identity, resistance, counter hegemony, and resilience, intra/intergroup dynamics, and supportive communication. Davis, along with Joy Melody Woods, created a Twitter hashtag #BlackInTheIvory in early June 2020. The hashtag immediately went viral and brought people together to discuss racism at institutions of higher learning.