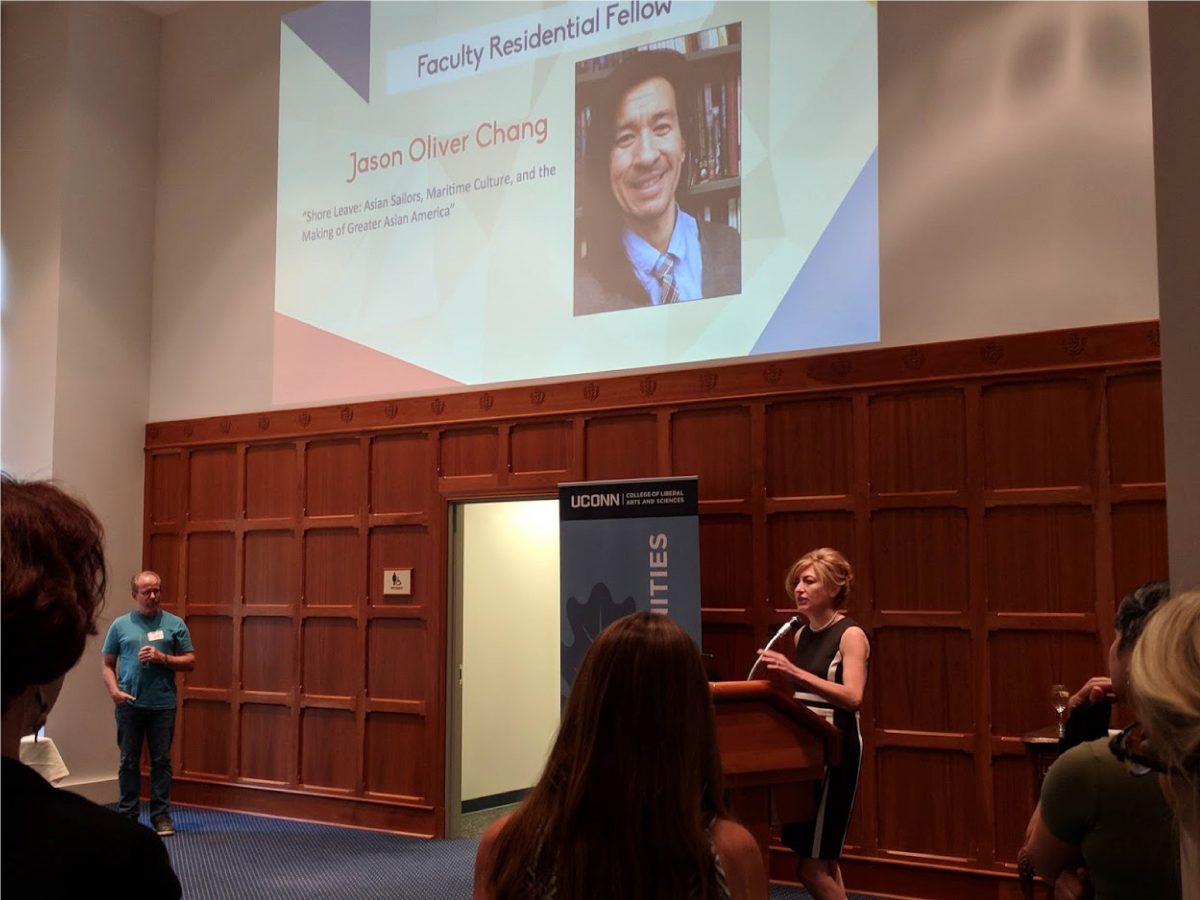 As the larger UConn community says farewell to President Susan Herbst, who served as its 15th president from 2011 to 2019, we at the University of Connecticut Humanities Institute (UCHI) would like to add to the chorus of  well-wishers. President Herbst was an advocate for the humanities and arts on campus, which is exemplified by her initiative to establish the Susan Herbst and Douglas Hughes Family Scholarship in the Humanities, awarded annually to incoming undergraduate students in the College of Liberal Arts and Sciences who show academic achievement and financial need. UCHI was honored to be a part of Herbst's commitment to building a stronger core of humanities scholarship and outreach at UConn. Evidence of this commitment can be seen in the remarkable grow and productivity of UCHI since 2011. Some of the key accomplishments of UCHI under the Herbst administration include:
The Humility and Conviction in Public Life initiative from 2015 to 2019, which was funded by UConn and a $6,000,000 grant from the John Templeton Foundation. HCLP engaged in multiple research projects, educational opportunities, and regional outreach programs with the goal of promoting intellectual humility and investigating how humility promotes more constructive and meaningful public dialogues. HCPL also supported several residential fellowships and funded 22 cross-disciplinary projects at UConn and from around the world, all with the aim of exploring the meaning of public discourse and developing strategies to encourage better-informed public debates.
The New England Humanities Consortium, which was established in 2018 with the support of a $100,000 grant from the Andrew W. Mellon Foundation, promotes collaborative research, intellectual exchange, and educational programing for faculty and students at 11 schools in New England. UCHI serves as the executive hub of NEHC, which along with sponsoring numerous cross-campus events, funding research, supporting the public humanities in the region, has supported  the Faculty of Color Working Group, an innovative group seeking to encourage and nurture diversity in New England.
The Digital Humanities and Media Studies initiative, which since 2016 has been bringing UConn faculty and students in the humanities and media studies together in a unique interdisciplinary environment. DHMS supports a plethora of projects, including research into the history of Hartford and Connecticut, and various online resources such as the African Film Database.
Increased funding for faculty and graduate research fellowships. Year-long residential fellowships provide scholars with the opportunity to pursue advanced work in the arts and humanities. Since 2011 generous funding from UConn has supported 40 dissertation fellowships for UConn graduate students, over 50 fellowships for UConn faculty from multiple departments and disciplines, and over 30 visiting fellowships for scholars from 26 different institutions from around the world.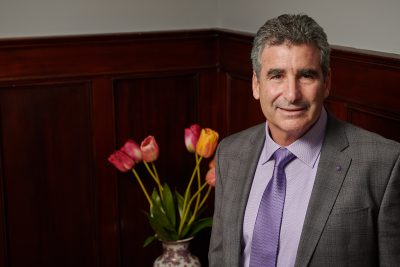 During Herbst's tenure, UCHI emerged as a leading hub of collaborative scholarship at the regional, national, and international stage. Dr. Herbst's commitment to the humanities and UCHI's success is echoed in incoming president Thomas Katsouleas' belief in the importance of the humanities to addressing "societal grand challenges." We join the greater UConn community to thank President Herbst and wish her the best as she returns to academia, and we look forward to the start of a new chapter at the Humanities Institute.
Photo Credit: Nasya Al-Saidy (Top) and Peter Morenus/UConn Photo (Bottom)