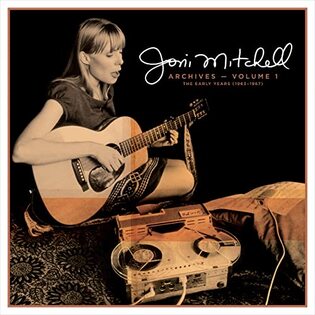 Prior to her debut album release Song to a Seagull in March 1968, the Archives provides a fascinating chronicle of Joni Mitchell's development as singer, guitarist, and above all, songwriter. Comprised of radio and television broadcasts, club dates, and home recordings on 5 CDs, we witness her transformation from folksinger of traditional and authored songs ("House of the Rising Sun," Woody Guthrie's "Deportee") to becoming one of the greatest singer-songwriters of the 20th century. The collection includes early versions of iconic songs like "Urge for Going," "Chelsea Morning, "Both Sides Now," and "The Circle Game," as well as over 25 previously unreleased original songs.
The UConn School of Fine Arts is hosting an online international Joni Mitchell conference on Friday April 9, 2021 featuring renowned scholars on her music and performances by students in the Department of Music. My co-researcher Megan Lyons and I will be presenting our research on the Archives at the morning session. Admission to the conference is free to the UConn Husky community. Information and registration is available on the conference website.
—Peter Kaminsky
Professor of Music Theory
Music, University of Connecticut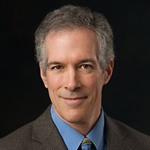 Who is Peter Kaminsky? Peter Kaminsky taught at the University of California, Santa Barbara, and at Louisiana State University before joining the University of Connecticut faculty in 1993. His research interests include the music of Ravel, text-music relationships, popular music, structural principles in cyclic works, and, recently, performance and analysis and its pedagogy. He has published articles and reviews in Music Theory Spectrum, Music Analysis, Theoria, College Music Symposium, Music Theory Online, Theory and Practice, The Cambridge Companion to Ravel, and the Zeitschrift der Gesellschaft für Musiktheorie. Kaminsky is editor and contributor to Unmasking Ravel: New Perspectives on the Music (forthcoming, University of Rochester Press).
---