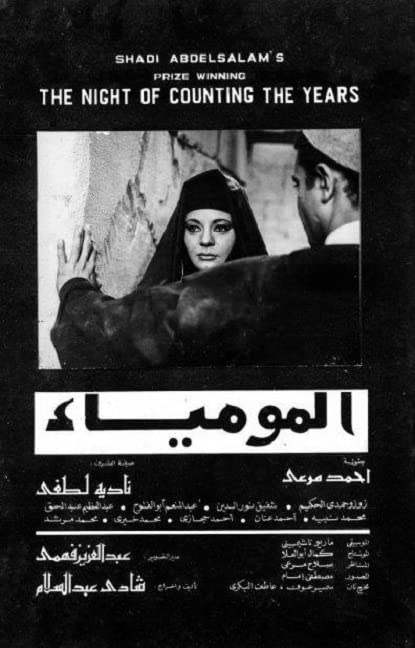 Based on the true story of an early discovery in the Valley of the Kings and Queens in Luxor, the burial site of successive ancient Egyptian Pharaohs, The Night of Counting the Years, is set in 1881. It chronicles the conflict that occurs when the head of a local tribe that steals ancient artifacts and sells them to smugglers on the black-market dies, and his two sons are being told the secret truth about what their father and uncles have been doing to feed the tribe. When the older son refuses to be part of the smuggling, he is killed by his own uncles and it is up to the younger son "Wanees" to decide whether he wants to break away with family traditions or face the consequences with his life. Through chronicling one night of Wanees' inner struggle to do the right thing, questions of modernity versus tradition, what history is and what it means to modern Egyptians who are forging new modern identities in nineteenth-century Egypt are explored. The film is a cinematic work of genius that offers stunning cinematography, art direction, and an eerie almost dreamlike quality. Originally released in 1969, the film had been recently restored by the Martin Scorsese foundation retaining even more of its magic. The Night of Counting the Years is a hidden gem of cinematic beauty that grapples with issues of identity, integrity, national heritage, and the hefty weight of the past on the present.
–Hind Ahmed Zaki
Assistant Professor
Political Science and Literatures, Cultures, and Languages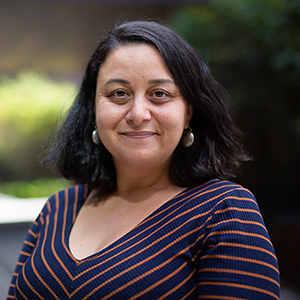 Who is Hind Ahmed Zaki? Hind Ahmed Zaki is an Assistant Professor of Political Science, with a joint appointment in the department of Language, Culture, and Literature. She is specialist in comparative politics with a special emphasis in gender and politics and the Middle East and North Africa. Her research focuses on theories of state feminism, feminist movements, gender-based violence, and qualitative research methods. Her current book project focuses on the politics of women's rights in Egypt and Tunisia in the period following the Arab spring.
---