As part of our 20th anniversary celebrations, we've checked in with former fellows to gather reflections on their fellowship years, to get an update on their fellowship projects, and to see what they are working on next. Read them all here.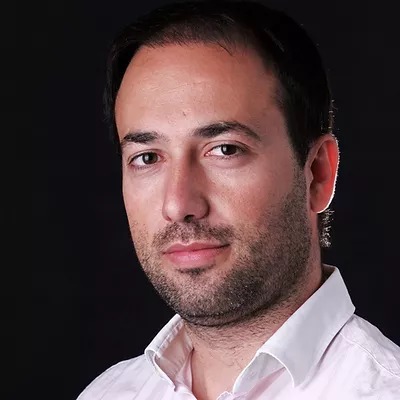 2016–2017 Faculty Fellow Dimitris Xygalatas is Associate Professor of Anthropology at UConn. His interests include ritual, sports, cooperation, the interaction between cognition and culture, and the impact of cultural practices on psychophysiological wellbeing. His research combines laboratory and field methods to study human interaction in real-life settings. He has conducted several years of fieldwork in Southern Europe and Mauritius. Before coming to UConn, he held positions at the universities of Princeton, Aarhus, and Masaryk, where he served as Director of the Laboratory for the Experimental Research of Religion (LEVYNA). At UConn, he directs the Experimental Anthropology Lab, which develops methods and technologies for quantifying behavior in real-life settings. He is affiliated with the Cognitive Science Program, the Connecticut Institute for the Brain and Cognitive Sciences, the Institute for Collaboration on Health, Intervention, and Policy.
---
What was your fellowship project about?
My fellowship led to the development of a book proposal, a project that summarizes my work on ritual from an interdisciplinary perspective.
Would you give us an update on the project?
It is called Ritual: How Seemingly Senseless Acts Make Life Worth Living. I am happy to say that is has now been completed and is scheduled to come out this spring by Profile Books.
How did your fellowship year shape your project, or shape your scholarship in general?
In a practical sense, having dedicated time to work on a single project is invaluable to any academic. I simply wouldn't have been able to get this project off the ground without this fellowship. But perhaps more importantly, my work is radically interdisciplinary. I hold the view that anyone who is trying to understand human behavior should not only move between scientific and humanistic perspectives, but in fact be scientific and humanistic at the same time. Unfortunately, the way contemporary academia is set up, there are both practical and ideological obstacles to this consilience. Thankfully, there are structures like UCHI that supersede disciplinary divisions, allowing their members to venture into more holistic perspectives.
Would you share a favorite memory from your time as a UCHI fellow?
All the vibrant conversations we had, often into the late evening, after the weekly talks, some of the best of them with people you've never met before.
What are you working on now (or next)?
It is partly a natural extension of my previous work, but one that has become much more salient to me since the pandemic broke out. I'm interested in cultural practices (think of ritual, art, sports, and music) as tools for resilience in the face of adversity.
Our theme for UCHI's 20th anniversary year is "The Future of Knowledge." What would you say are some of the challenges facing the future of knowledge? And what do you think is most exciting or promising about the future of knowledge?
Oh, boy! Unfortunately, knowledge is not what it used to be. In recent years, we are seeing that the very things that promised to democratize knowledge (things like the internet and the social media) have become tools for the subversion of knowledge, Truth, facts, and even reality itself. Worst of all, this subversion seems to be an emergent phenomenon rather than being imposed from the top (those in the top often merely ride the wave), which likely makes it far more difficult to deal with as well as more dangerous. The fact that UCHI has been discussing these issues for years is tremendously important for the future of knowledge.
---