As part of our 20th anniversary celebrations, we've checked in with former fellows to gather reflections on their fellowship years, to get an update on their fellowship projects, and to see what they are working on next. Read them all here.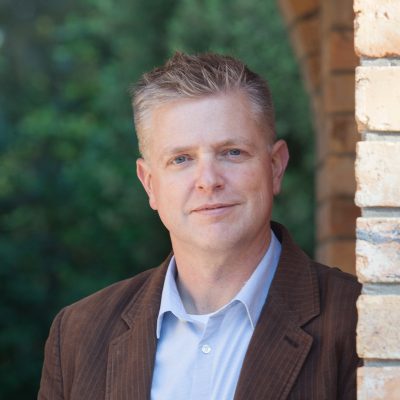 2019–2020 Visiting Fellow Joseph Ulatowski is Senior Lecturer in Philosophy, and Director of the Experimental Philosophy Research Group at the University of Waikato. His research focus is the nature and value of truth, the problem of action individuation, self-narratives, and practical challenges that arise from these theoretical areas. His approach to these matters is pluralistic, employing both traditional philosophical methods and empirical methods.
---
What was your fellowship project about?
My fellowship project explored the fundamental question: why do facts matter? The philosophical study of facts has largely focused upon metaphysical questions: What are facts? What is their structure? Do they even have a nature? In the book resulting from the fellowship project, aptly titled Why Facts Matter, I investigate how our answers to these questions are driven by contextual factors and pragmatic considerations. The metaphysics of facts has to be responsive to practical considerations. If this is correct, then what facts are is sensitive to whether and how they are valued.
Would you give us an update on the project?
The book is nearly complete, but then again I imagine any author would say that. Over the course of this project, I have witnessed how our collective relationship to facts has evolved. While I think we have a greater appreciation of facts, some people, what I call "social bandits," have become more savvy in evading or manipulating them. Gatekeepers, in conjunction with upholding high standards and practices of one's discipline, have been charged with protecting facts from these bandits. Yet, as I claim in the book, even these gatekeepers are susceptible to psychological biases and colonialist attitudes. Because of this ever-evolving situation, I get stuck into closing and reopening parts of chapters I had thought were complete. So, nearly complete!
How did your fellowship year shape your project, or shape your scholarship in general?
I left the Institute with a much different and, to my mind, far better project than the one I entered with. Before my year at UCHI, I thought of my project as constrained to the philosophical problem of facts. A project on facts, I quickly learned, should be informed not just by what philosophers have said about them but by what others working in the humanities and sciences more generally say about them. The discussions and conversations I had with others at UCHI reshaped the project, allowing me to bring ideas from the history and philosophy of science, literature, sociology, anthropology, and psychology to bear on why facts matter.
Would you share a favorite memory from your time as a UCHI fellow?
The AY 2019–2020 was likely one of the most unusual academic years in modern memory because of the COVID-19 pandemic. Despite that, if there was a moment that stood out to me, it was Nathan Braccio's talk on Algonquian and English spatial understandings of New England. Listening to his presentation and speaking with him throughout the year recalibrated my understanding of the purpose of maps. Here was my naïve view: maps represent how things stand in the world. Maps are pictorial facts! Nathan's presentation brought to light that maps are a means of expressing how one understands and appreciates the space around them. My naïve view of facts was shattered; hearing about Nathan's project was a watershed moment that began my thinking more perspicuously about a fact's normative value and how such value plays a much more significant role in the nature of facts than philosophers had acknowledged.
What are you working on now (or next)?
While I am finishing Why Facts Matter, two projects are on my mind. One is a project with my University of Waikato colleague, Jeremy Wyatt. In collaboration with an international team of scholars, we've undertaken a University-funded project called Truth without Borders. The main purpose of this project is to better appreciate how truth is used, understood, and valued in different languages. The second project is in a more nascent stage. Tentatively titled, War of the Words: Truth and Virtue in Everyday Communication, I question what it means for truth to win out over falsehood in a marketplace of ideas and attempt to deal with deeply polarized views, whether in politics or elsewhere, by arguing that we should institute rules of conversational conduct to govern our speech acts, much like we institute rules of conduct in war.
Our theme for UCHI's 20th anniversary year is "The Future of Knowledge." What would you say are some of the challenges facing the future of knowledge? And what do you think is most exciting or promising about the future of knowledge?
The paramount challenge facing the future of knowledge is the jaded, one-dimensional and westernized view that Enlightenment science is going to solve all the riddles, puzzles, and paradoxes of humanity. Indigenous knowledges and epistemologies, like those found in Māori and Pasifika communities, not only deserve to be a resource for science but they should be a driving force in the sciences. Such epistemologies have been unjustly suppressed and marginalized because of an overly colonialist perspective that science be restricted to one-way of doing it. Providing intellectual space and listening intently to Indigenous knowledges and epistemologies is likely the most promising and exciting prospect for the future of knowledge.
---