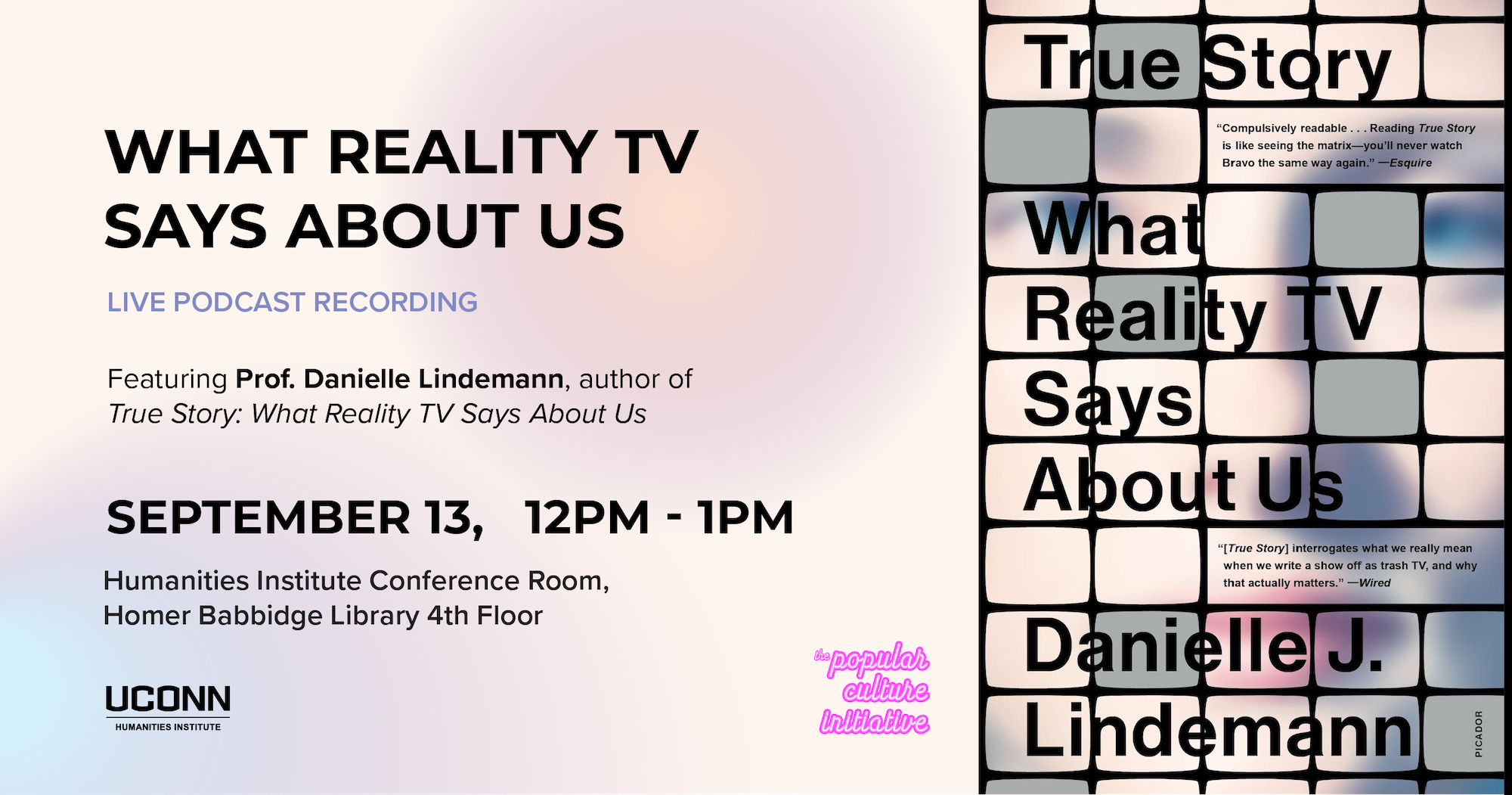 If you require accommodation to attend this event, please contact us at uchi@uconn.edu or by phone (860) 486-9057. We can request ASL interpreting, computer-assisted real time transcription, and other accommodations offered by the Center for Students with Disabilities.
The Popular Culture Initiative presents:
What Reality TV Says about Us
A Live Podcast Recording
September 13, 2023, 12:00pm
Homer Babbidge Library, Humanities Institute Conference Room

LIVE PODCAST RECORDING: Join us for a live recording of the UConnPopCast featuring Prof. Danielle Lindemann, author of True Story: What Reality TV Says About Us. How do The Bachelor, Survivor, RuPaul's Drag Race, Project Runway, and other reality shows reinforce and challenge our views of class, race, family, couples, sexuality, and gender?
Participate in this live recording as an audience member—and ask Prof. Lindemann your question about reality TV—from 12-1pm on Wednesday, September 13, 2023 in the UCHI Conference Room (Homer Babbage Library, 4th Floor). FREE FOOD!
Prof. Danielle Lindemann is an associate professor of sociology at Lehigh University. Her work has been featured in The New York Times, The Wall Street Journal, The Economist, The Atlantic, The Washington Post, Rolling Stone, and CNN.com. She recently featured in the Amazon Prime documentary Shiny Happy People: Duggar Family Secrets.
---