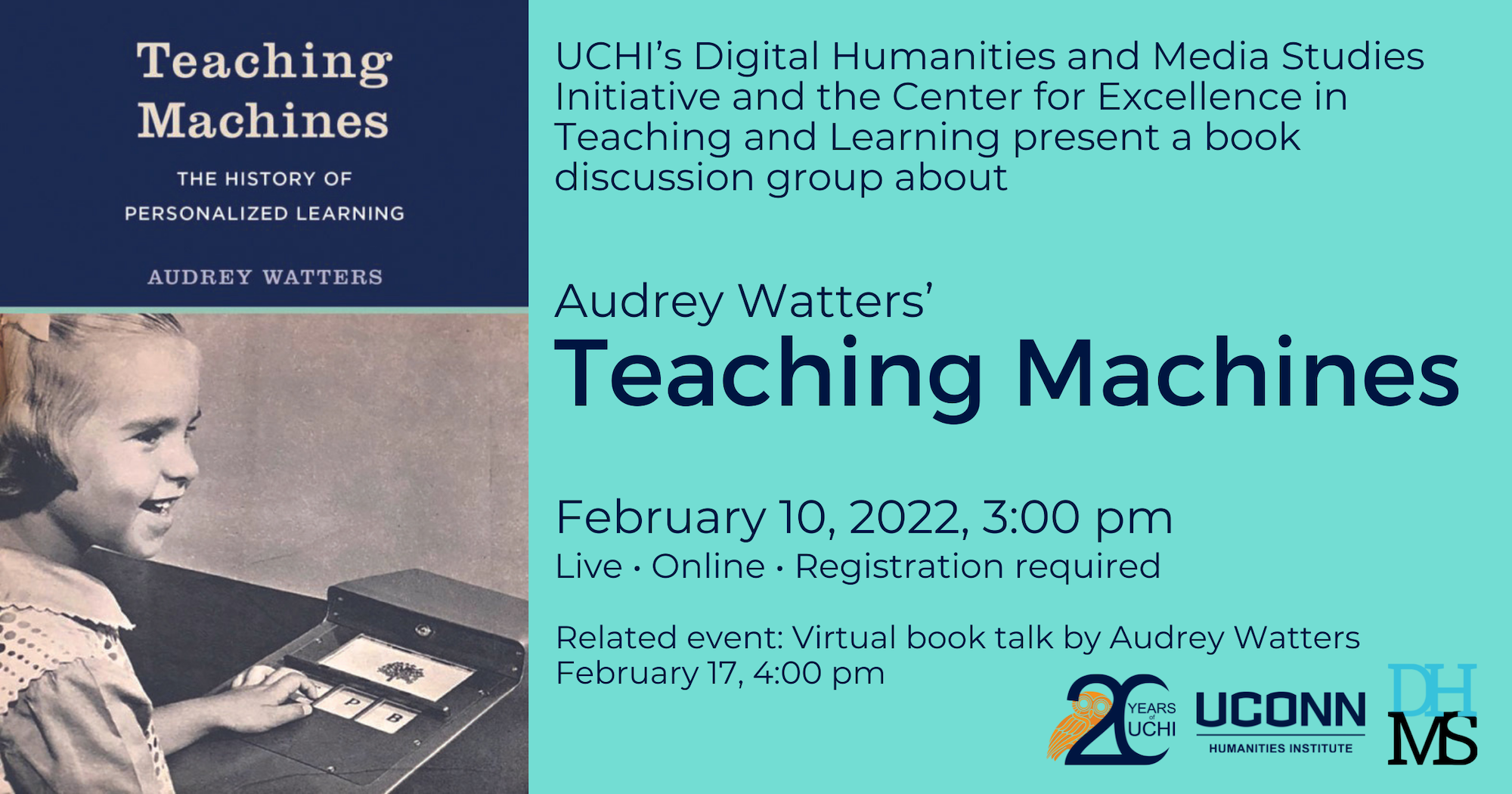 If you require accommodation to attend this event, please contact us at uchi@uconn.edu or by phone (860) 486-9057. We can request ASL interpreting and other accommodations offered by the Center for Students with Disabilities. The event will be presented with automated transcription.
The Digital Humanities and Media Studies Initiative and the Center for Excellence in Teaching and Learning invite you to a book discussion group about:
Teaching Machines: The History of Personalized Learning
by Audrey Watters
February 10, 2022, 3:00–4:00pm
Live • Online • Registration required.
UCHI and CETL are hosting a book discussion group about Audrey Watters' new book Teaching Machines: The History of Personalized Learning (MIT, 2021). Watters is perhaps best known for her website Hack Education, which covers "the history of the future of education technology." Teaching Machines expands on that project, looking at how the desire for a technical solution to the social problem of equality in education pre-date the digital era.
To participate in the book discussion, please register. The first twenty registrants with UConn email addresses will receive a free electronic copy of Teaching Machines (MIT Press, 2021). Please email uchi@uconn.edu to receive your ebook. We also have paper copies that can be picked up once our office reopens in February.
In conjunction with this event, Audrey Watters will give a virtual book talk on February 17, 2021 at 4:00pm. To attend the talk, register here.