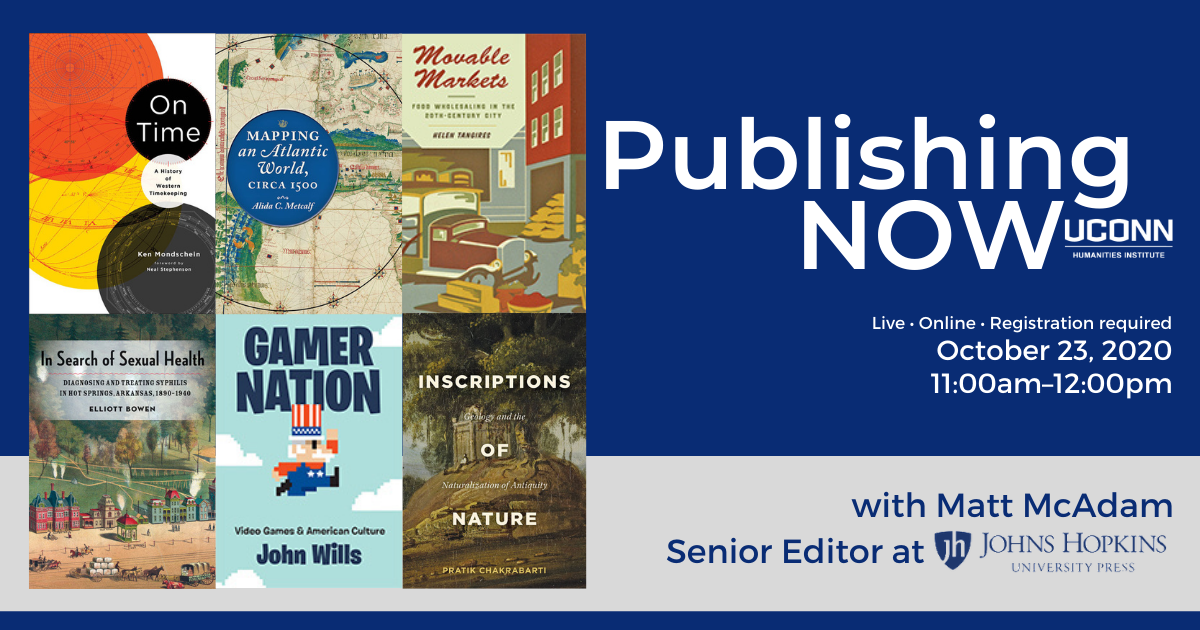 If you require accommodation to attend this event, please contact us at uchi@uconn.edu or by phone (860) 486-9057.
The University of Connecticut Humanities Institute presents:
Publishing NOW!
With Matt McAdam of JHU Press.
October 23, 11:00am–12:00pm
An online webinar. Event registration is required for attendance.
Matt McAdam is a Senior Editor at Johns Hopkins University Press, where he acquires books in the history of science, technology, and medicine, bioethics, and the humanities more generally. He started in publishing as an editor in philosophy and communications at Lexington Books after getting his PhD in philosophy at Georgetown University.
Co-sponsored by the Digital Humanities and Media Studies Initiative.