As part of our 20th anniversary celebrations, we've checked in with former fellows to gather reflections on their fellowship years, to get an update on their fellowship projects, and to see what they are working on next. Read them all here.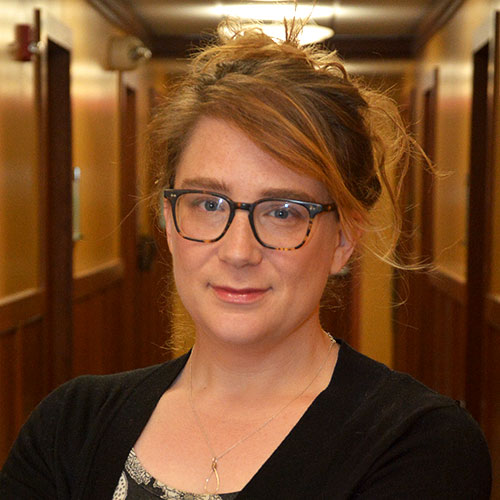 2018–2019 Visiting Fellow Katherine Rye Jewell is Associate Professor of History at Fitchburg State University in Massachusetts. She is the author of Dollars for Dixie: Business and the Transformation of Conservatism in the Twentieth Century (Cambridge University Press, 2017). She is currently writing a history of college radio for University of North Carolina Press.
---
What was your fellowship project about?
My fellowship project is a history of college radio since the 1960s.
Would you give us an update on the project?
With the work I completed at UCHI, the project is now two books, with one covering the 1960s and 1970s, and the other extending from the 1970s to the present. The latter is almost finished and under contract at UNC Press
How did your fellowship year shape your project, or shape your scholarship in general?
I was able to produce a huge word count that has provided a core foundation for my research. It was absolutely essential time and space to think through a huge amount of research material and to produce narratives from that.
Would you share a favorite memory from your time as a UCHI fellow?
All the people I met! I formed lifelong friendships with other scholars at UCHI, including creating a writing group that continued after the conclusion of the fellowship.
What are you working on now (or next)?
I am finishing up the book project by this December, and next I'll turn to the second book that emerges from this research.
Our theme for UCHI's 20th anniversary year is "The Future of Knowledge." What would you say are some of the challenges facing the future of knowledge? And what do you think is most exciting or promising about the future of knowledge?
My research looks at radio history, which has been difficult to archive and preserve. Going forward, the preservation of born-digital materials presents a significant challenge, as well as opportunity, for future scholars.