The UConn Humanities Institute is proud to cosponsor
A talk by Emily Sun
on her recent book On the Horizon of World Literature: Forms of Modernity in Romantic England and Republican China.
September 30th, 4:00–5:30pm
UCHI Conference Room (Homer Babbidge Library 4-209)
Professor Sun will be joining us via Zoom. If you prefer to attend the event remotely, you can register to attend on Zoom.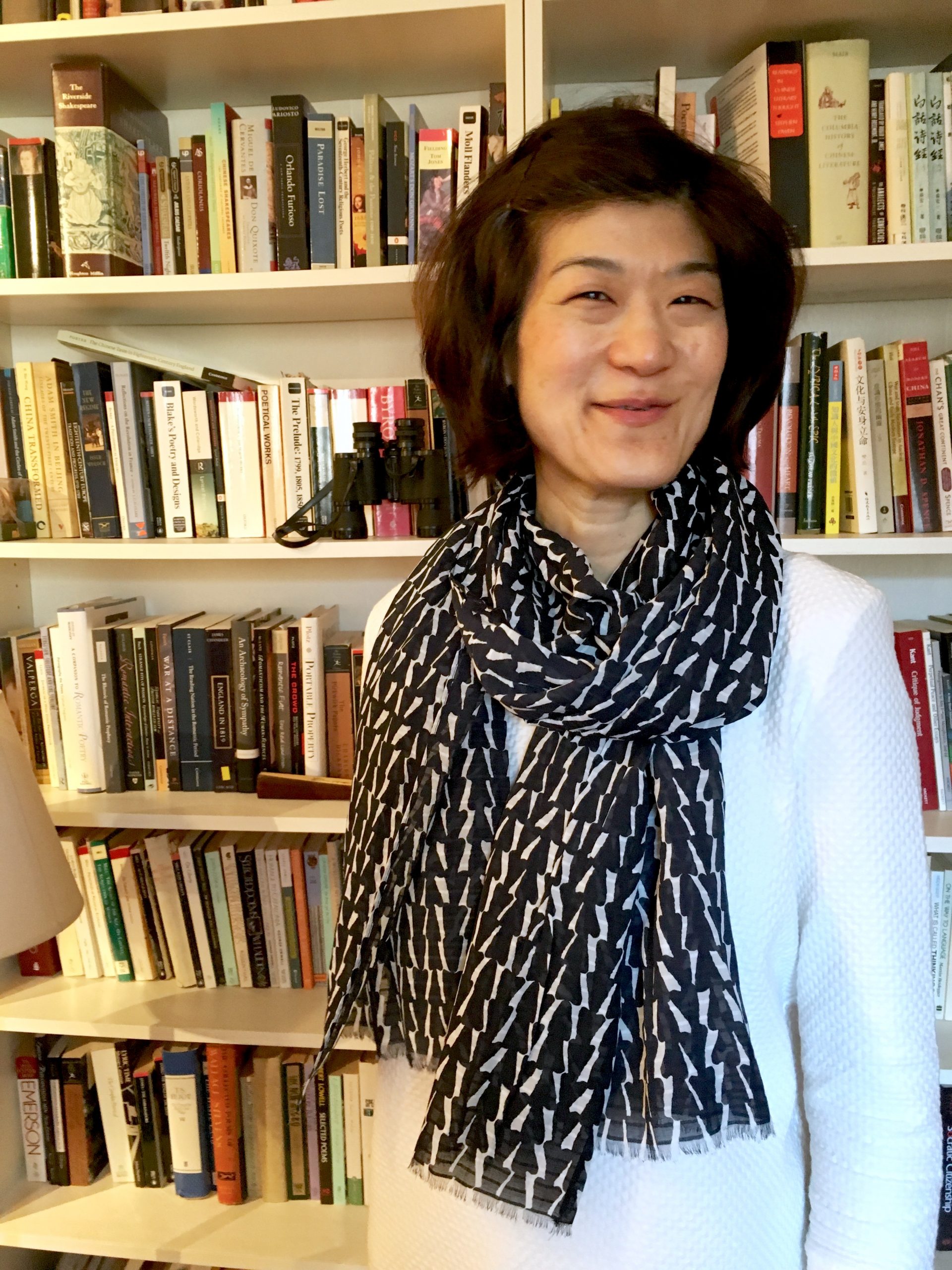 On the Horizon of World Literature compares literary texts from asynchronous periods of incipient literary modernity in different parts of the world: Romantic England and Republican China. These moments were oriented alike by "world literature" as a discursive framework of classifications that connected and re-organized local articulations of literary histories and literary modernities. World literature, in this sense, provided and continues to provide a condition of possibility for conversation between cultures as well as their mutual provincialization.
The book examines a selection of literary forms–the literary manifesto, the tale collection, the familiar essay, and the domestic novel–that serve also as textual sites for the enactment of new socio-political forms of life. These forms function as testing grounds for questions of simultaneously literary-aesthetic and socio-political importance: What does it mean to attain a voice? What is a common reader? How does one dwell in the ordinary? What is a woman? In different languages and activating heterogeneous literary and philosophical traditions, works by Percy Bysshe Shelley, Lu Xun, Charles and Mary Lamb, Lin Shu, Zhou Zuoren, Jane Austen, and Eileen Chang explore the far-from-settled problem of what it means to be modern in different lifeworlds.
Emily Sun is Associate Professor in Comparative Literature and Translation Studies at Barnard College. She is the author of Succeeding King Lear: Literature, Exposure, and the Possibility of Politics (Fordham UP, 2010), and On the Horizon of World Literature: Forms of Modernity in Romantic England and Republican China (Fordham UP, 2021). She has co-edited The Claims of Literature: A Shoshana Felman Reader (Fordham UP, 2007) and "Reading Keats, Thinking Politics," a special issue of Studies in Romanticism (Summer 2011). She received her Ph.D. in comparative literature from Yale University and has taught English and comparative literature in colleges and universities in the U.S. and Taiwan.
This event is cosponsored by the English Department's 18th/19th Century Colloquium and the Department of Literatures, Cultures, and Languages.
If you require an accommodation, including live captioning, to attend this event please contact us at uchi@uconn.edu.
---