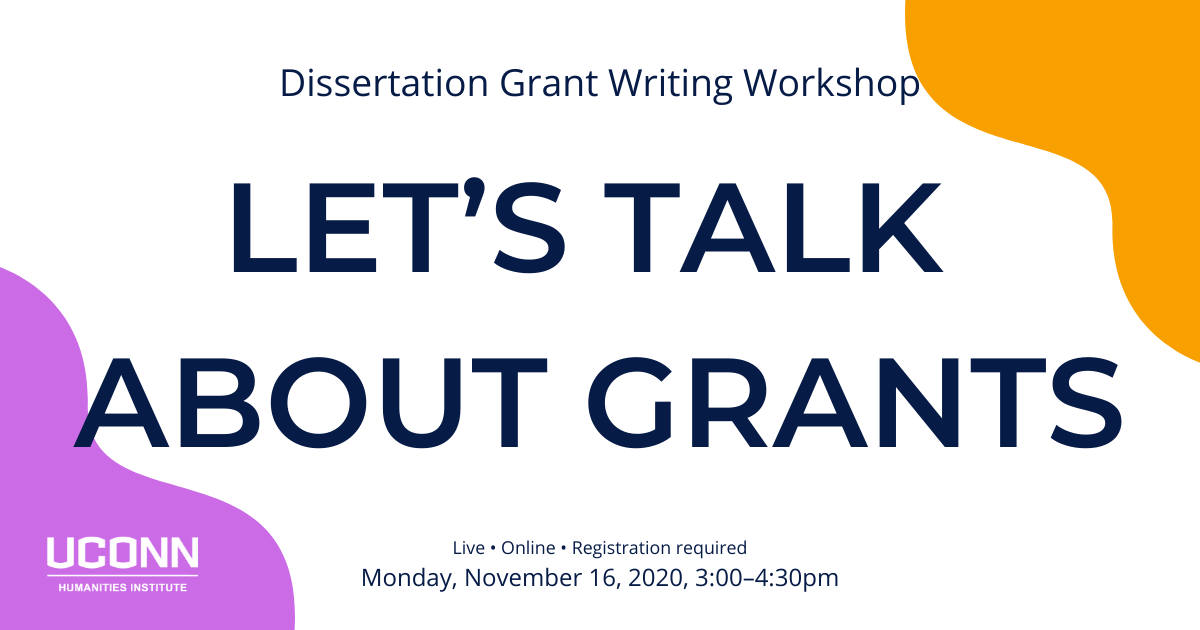 If you require accommodation to attend this event, please contact us at uchi@uconn.edu or by phone (860) 486-9057.
Dissertation Grant Writing Workshop
November 16, 2020, 3:00 pm
Live. Online. Registration is required.
The UConn Humanities Institute (UCHI) is offering a workshop to assist graduate students in the preparation of Dissertation Fellowship applications in the Humanities and associated disciplines. Professors Alexis Boylan (Art History & Africana Studies & UCHI Acting Director) and Yohei Igarashi (English & UCHI Acting Director of Academic Affairs) will conduct the workshop.