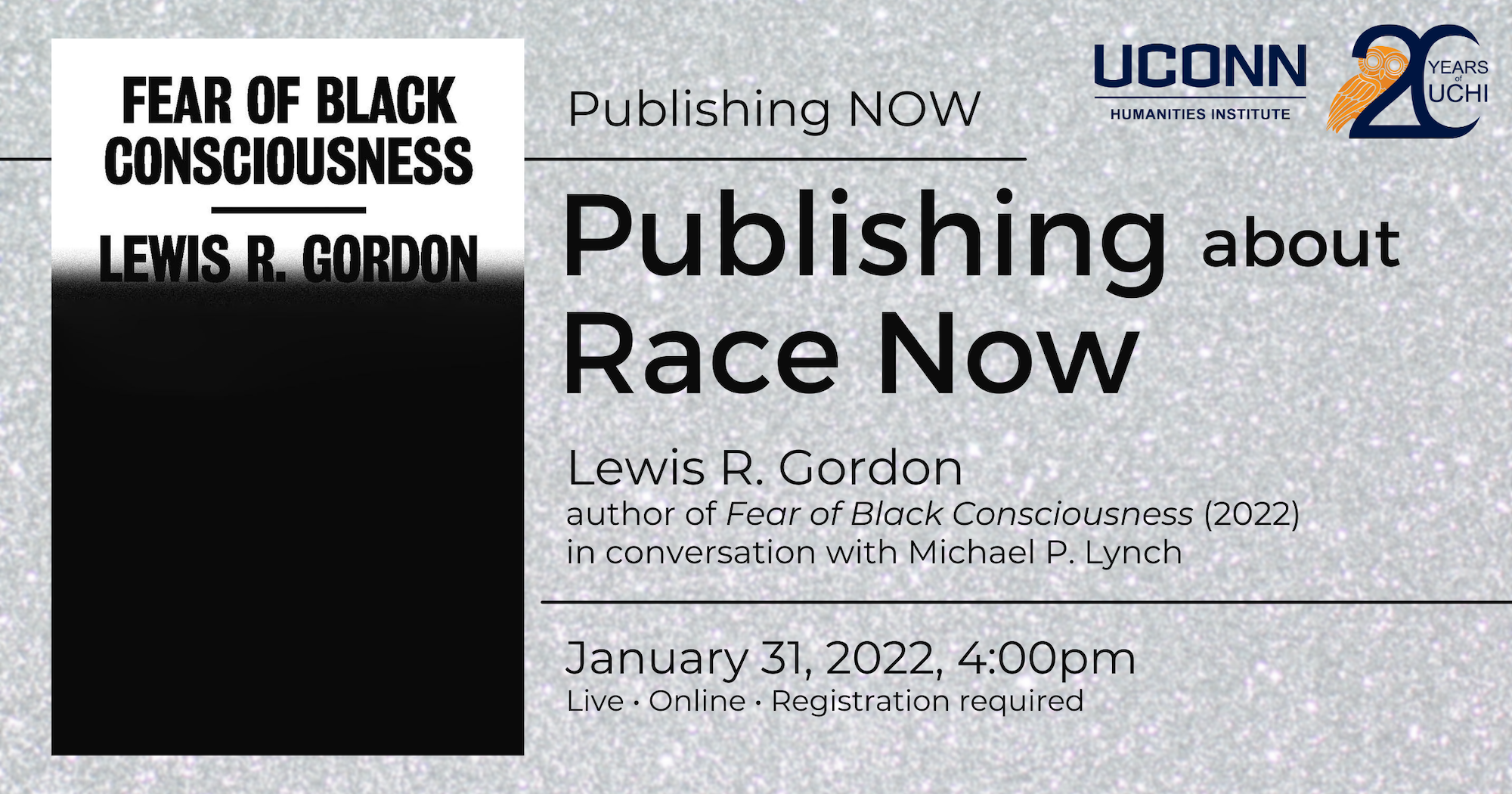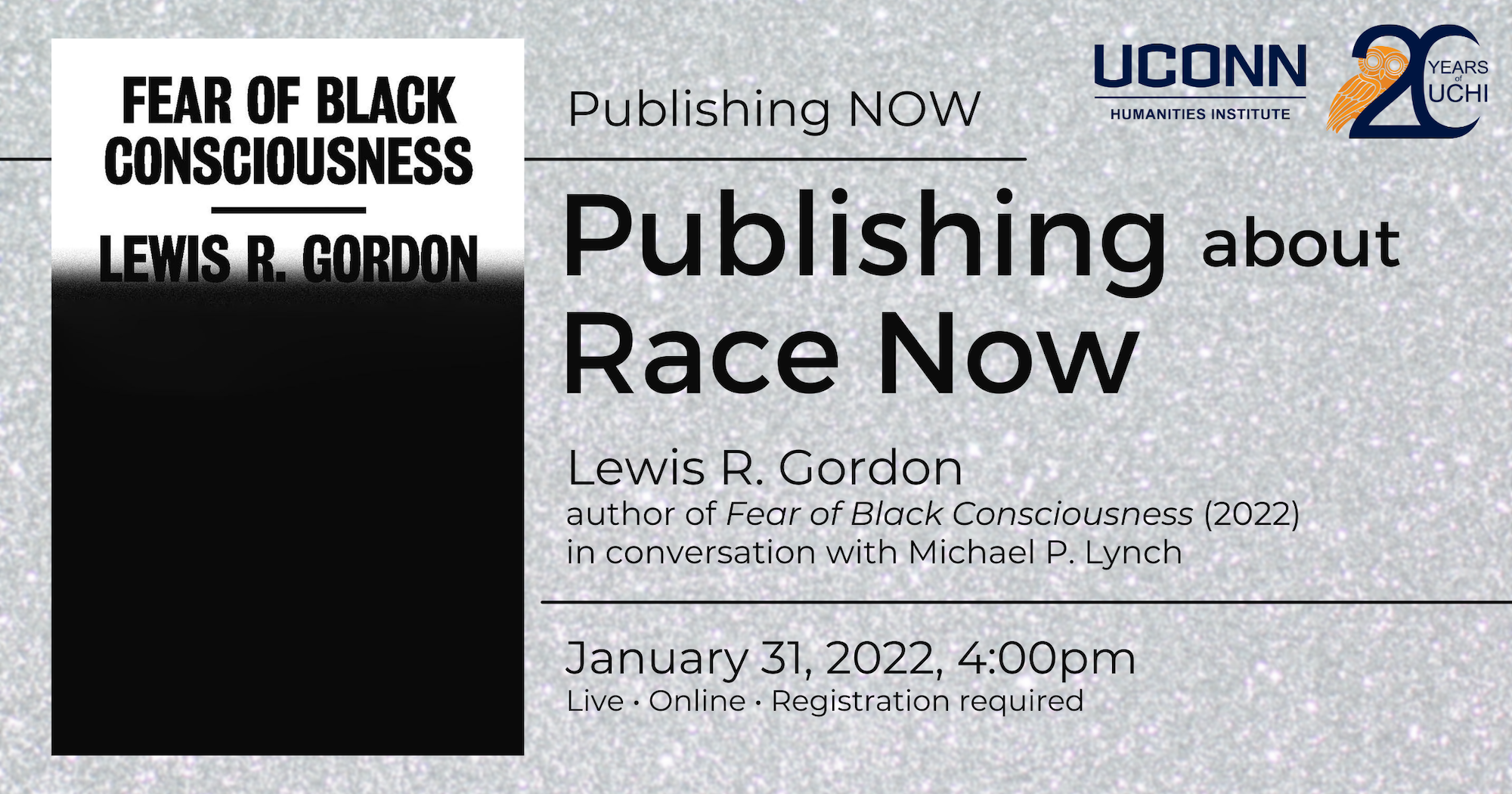 Publishing NOW
Publishing about Race Now
Lewis R. Gordon (Philosophy, UConn)
in conversation with Michael P. Lynch
January 31, 2022, 4:00pm
Live • Online • Registration required.
Add to Google calendar. Add to Office 365 calendar. Add to other calendar.
In conversation with Michael P. Lynch, Lewis R. Gordon will discuss his new book, Fear of Black Consciousness (2022), "a groundbreaking work that positions Black consciousness as a political commitment and creative practice, richly layered through art, love, and revolutionary action."
Lewis R. Gordon is Professor of Philosophy at the University of Connecticut. He works in the areas of Africana philosophy, existentialism, phenomenology, social and political theory, postcolonial thought, theories of race and racism, philosophies of liberation, aesthetics, philosophy of education, and philosophy of religion. He has written particularly extensively on Africana and Black existentialism, postcolonial phenomenology, race and racism, and on the works and thought of W. E. B. Du Bois and Frantz Fanon.
ACCESS NOTE
This event will offer automated captioning. If you require accommodation to attend this event, please contact us at uchi@uconn.edu or by phone (860) 486-9057. We can request ASL interpreting, computer-assisted real time transcription, and other accommodations offered by the Center for Students with Disabilities.