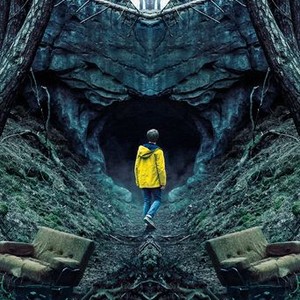 In this brave new world of self-isolation, I have come to lose track of time. Time, or rather our concepts of the passage of time, are constructs that we animate and breathe life into, out of the necessities of our mortal lives. But to quote a Tralfamadorian from Slaughterhouse-Five: " All time is all time. It does not change. It does not lend itself to warnings or explanations. It simply is." Making sense of time and distorting our limited understandings of it have been at the heart of many great works of literature and art. For me, the latest iteration of this feat of human imagination is the German sci-fi noir series, Dark, created by Baran bo Odar and Jantje Friese. You should watch it, not because it is a binge worthy thriller (it most certainly is), or because it might bring a sense of reassurance in these times of uncertainty (it will not); but because it is a must-experience masterpiece.
 Dark is the, well…dark…story of the residents of a small German town; each dealing with their own personal traumas, double lives, and troubling pasts. We begin in the "present," in 2019. But the story eventually spreads into subplots and story lines in 1921, 1953, 1986, and 2053; as various characters engage in time travel through a wormhole in a near-by cave. They travel in order to make sense of their lives, and to find answers to and perhaps prevent tragedies that befall them—murders, suicides, disappearances, and infidelities. As the "pasts" of the residents travel into the "present" and the "future," and as the "presents" of the same characters travel into the "past" and the "future," we come to appreciate the long-term ripple effects of human decisions and random encounters in each period across time and space.
But, more importantly for me, as the various story lines interweave through interpersonal interactions across the different time periods, we begin to lose any sense of which temporal iteration of which character is "real." Thus, we come to lose track of a linear and directional concept of time and even question the very idea of the "self."
Dark elegantly blends various genres into a complex narrative through which the viewer is confronted with the totality of the human experience, and grapples with issues of determinism and free will.
The series builds up in pace and complexity as it progresses. In a way, Dark "isn't a show you watch. It's a show you solve."
The first two seasons of Dark are available on Netflix.
So, solve away!
– Siavash Samei
Postdoctoral Fellow, Humanities Institute
University of Connecticut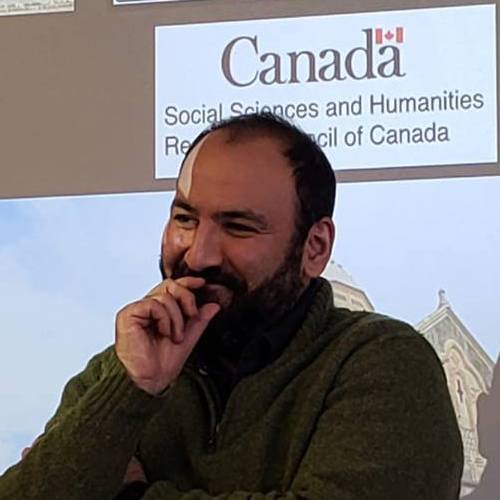 Who is Siavash Samei? Siavash was born and raised in Tehran, Iran, but moved to the US in his teenage years. He earned his PhD from the UConn Anthropology Department in 2019, after which he joined the UCHI team as a postdoctoral fellow. Siavash is an archaeologist who has conducted field work throughout the Middle East, specifically in Iran and Armenia. His research examines human-animal interactions and the evolution of animal husbandry as a subsistence strategy throughout the Middle Eastern highlands at the time of the Urban Revolution in Mesopotamia (ca. 4000–2200 BCE). Next year Siavash will join the faculty at The College of Wooster as a Visiting Assistant Professor of Archaeology.