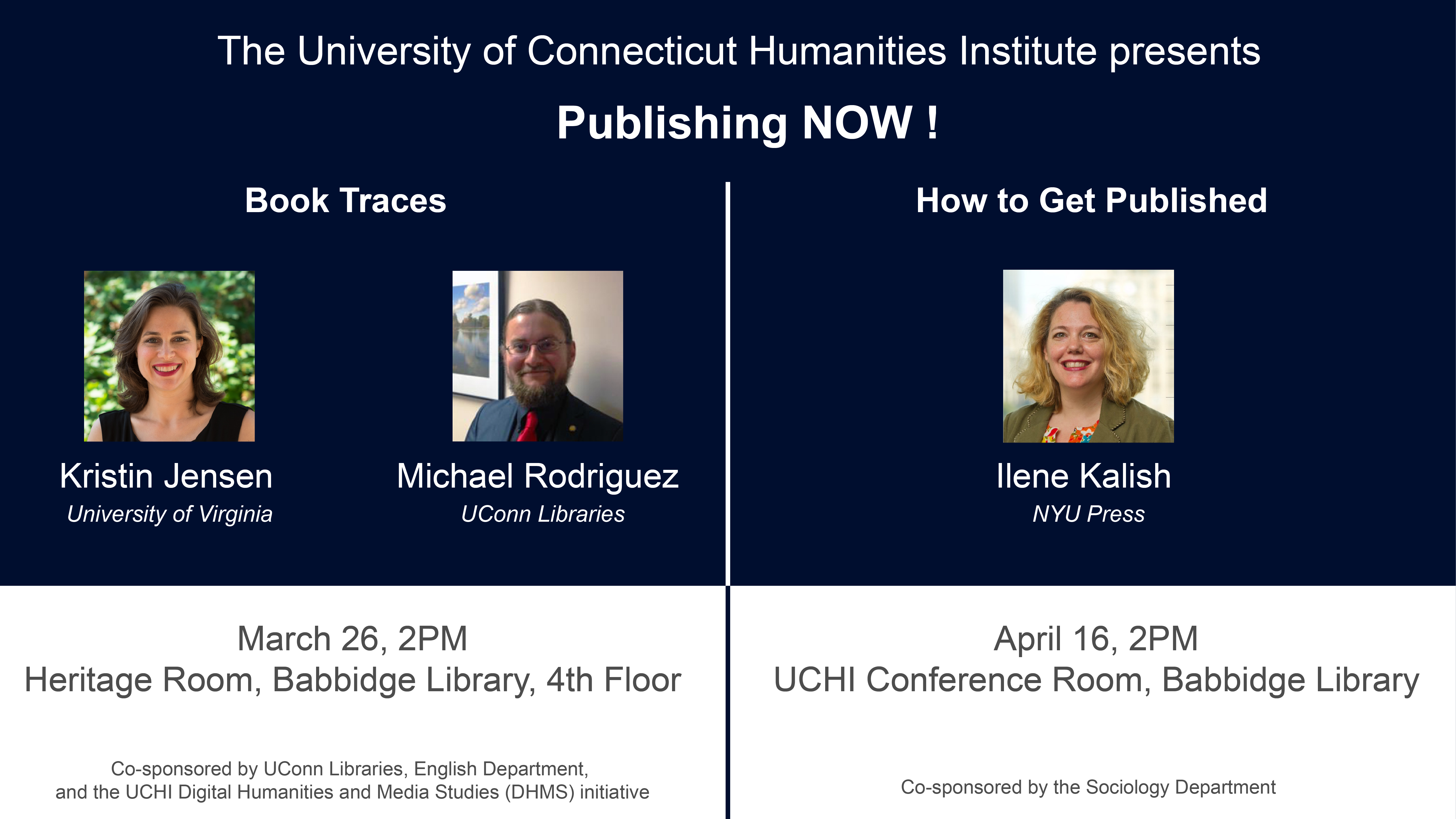 If you require accommodation to attend this event, please contact us at uchi@uconn.edu or by phone (860) 486-9057.
The University of Connecticut Humanities Institute presents:
Publishing NOW!
Book Traces
with Kristin Jensen (University of Virginia Library) and Michael Rodriguez (UConn Library)
March 26th, 2PM
Heritage Room, Babbidge Library, 4th Floor
Co-sponsored by UConn Libraries, English Department, and the UCHI Digital Humanities and Medial Studies (DHMS) initiatives.
---
How to Get Published
with Ilene Kalish (NYU Press)
April 16th, 2PM
UCHI Conference Room, Babbidge Library, 4th Floor South
Co-sponsored by the Sociology Department