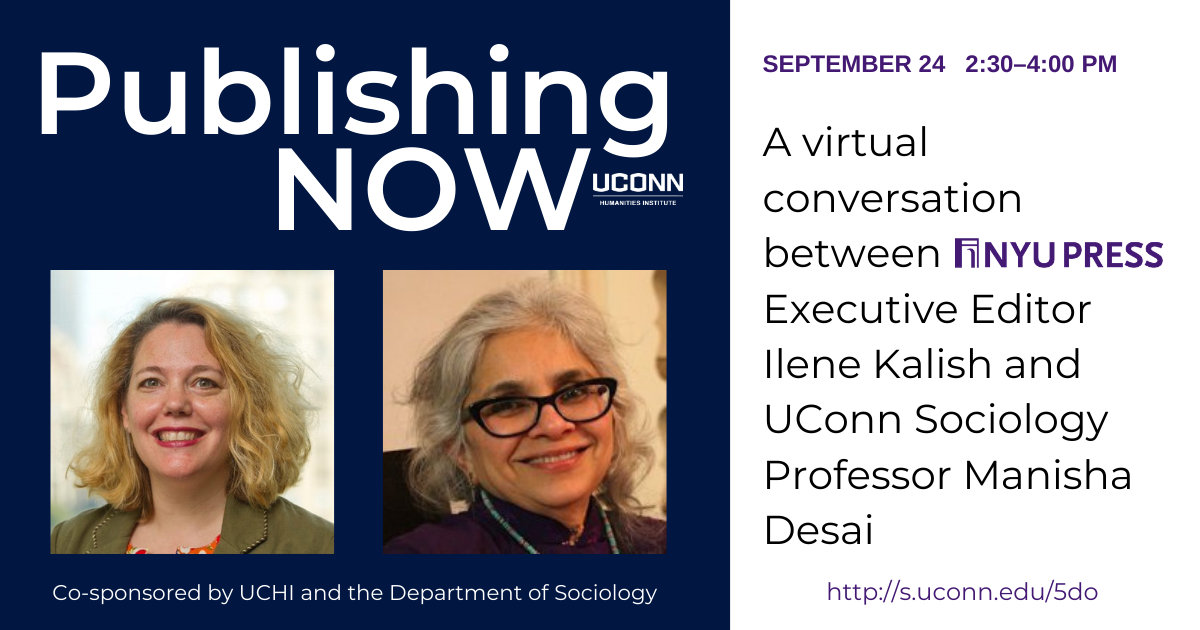 If you require accommodation to attend this event, please contact us at uchi@uconn.edu or by phone (860) 486-9057.
The University of Connecticut Humanities Institute presents:
Publishing NOW!
A conversation between Ilene Kalish (NYU Press) and Manisha Desai (Department of Sociology) about academic publishing.
September 24, 2:30–4:00pm
An online webinar. Event registration is required for attendance.
Ilene Kalish is Executive Editor at NYU Press, where she acquires books in the areas of sociology, criminology, politics, and women's studies. With over twenty-five years of experience in academic publishing, she publishes books for the general reader as well as for the scholarly and professional reader.
Manisha Desai is Professor of Sociology and Asian and Asian American Studies at the University of Connecticut, and currently Department Head of Sociology. Her most recent book is Subaltern Movements in India: The Gendered Geography of Struggle against Neoliberal Development (2016)
Co-sponsored by the UConn Humanities Institute and the Department of Sociology.