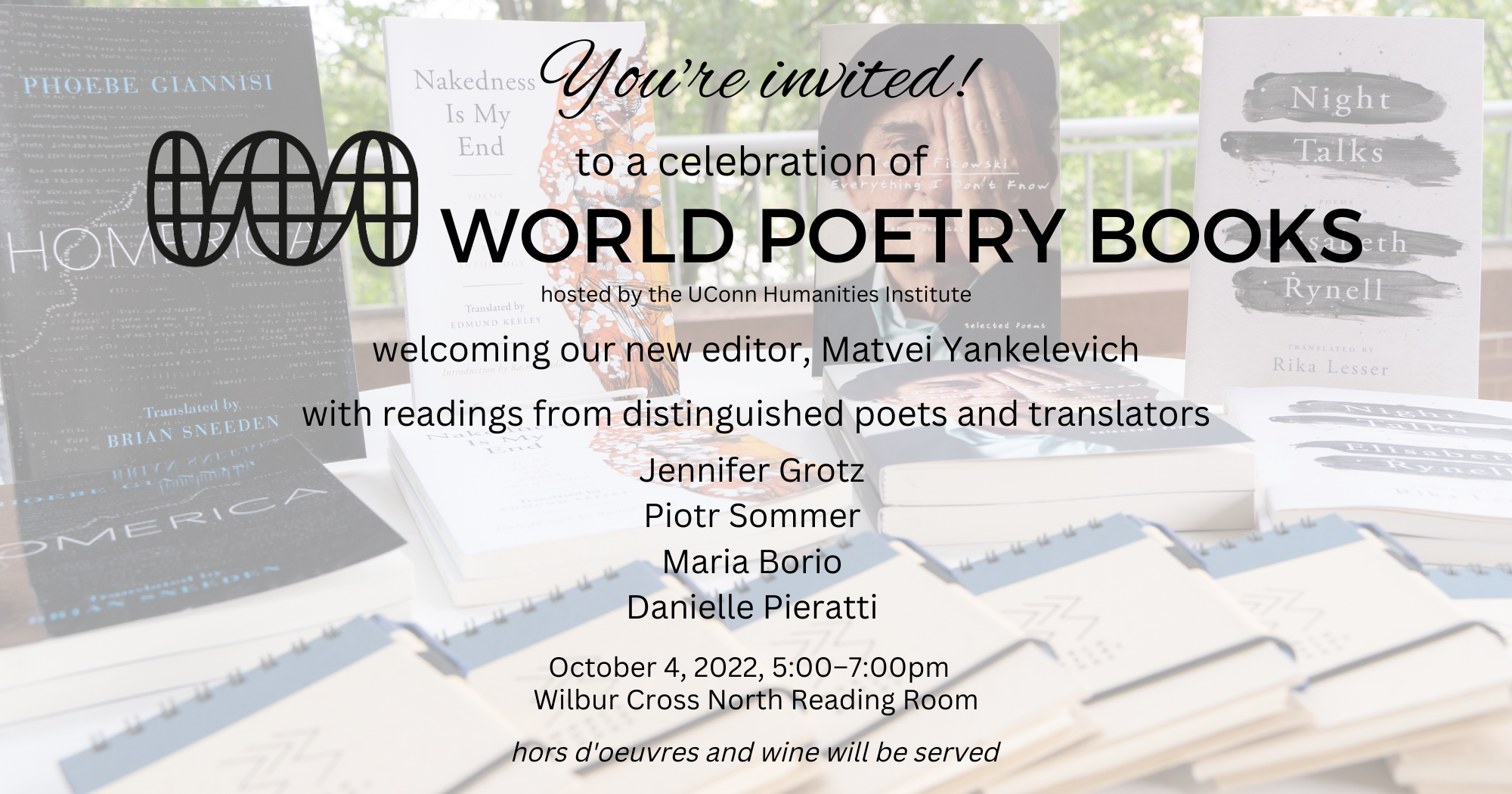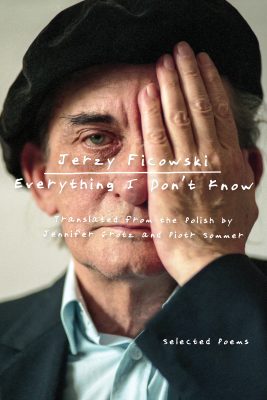 Please join us for a celebration of World Poetry Books
October 4, 2022, 5:00–7:00pm
Wilbur Cross North Reading Room
We will be welcoming World Poetry Books' new editor, Matvei Yankelevich, and the event will feature readings from distinguished poets and translators, including Jennifer Grotz, Piotr Sommer, Maria Borio, and Danielle Pieratti.
hosted by the UConn Humanities Institute, cosponsored by Creative Writing, Literatures Cultures and Languages, and The Program in Literary Translation.
refreshments will be served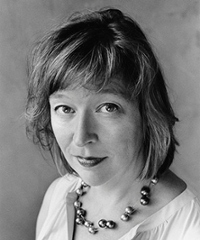 Jennifer Grotz is the author of three books of poetry, Window Left Open (Graywolf Press), The Needle (Houghton Mifflin Harcourt), and Cusp (Mariner Books) as well as translator of two books from the French: Psalms of All My Days (Carnegie Mellon), a selection of Patrice de La Tour du Pin, and Rochester Knockings (Open Letter), a novel by Hubert Haddad, and co-translator from the Polish of Jerzy Ficowski's Everything I Don't Know (World Poetry), winner of the 2022 PEN Award for Poetry in Translation. She teaches at the University of Rochester and di-rects the Bread Loaf Writers' Conferences.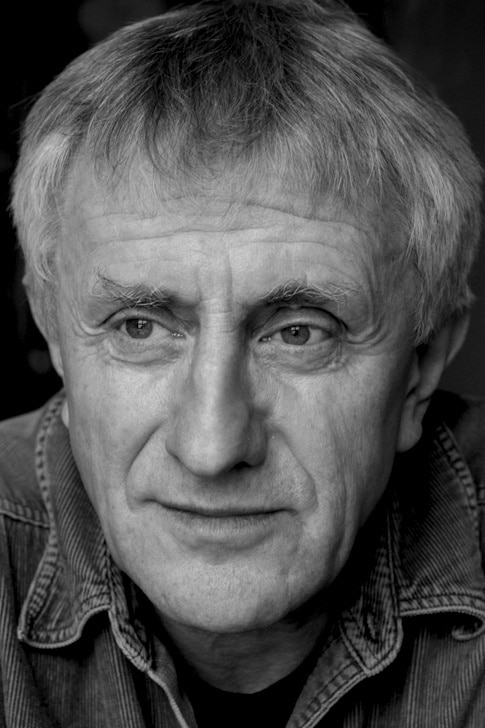 Piotr Sommer is a Polish poet, the author of Things to Translate (Bloodaxe Books), Continued (Wesleyan), and Overdoing It (Trias Chapbook Series). He has won prizes and fellowships, and has taught poetry at American universities. With Jennifer Grotz, he co-translated Jerzy Ficowski's Everything I Don't Know (World Poetry), winner of the 2022 PEN Award for Poetry in Translation.He lives outside Warsaw and edits Literatura na Świecie, a magazine of foreign writing in Polish translations.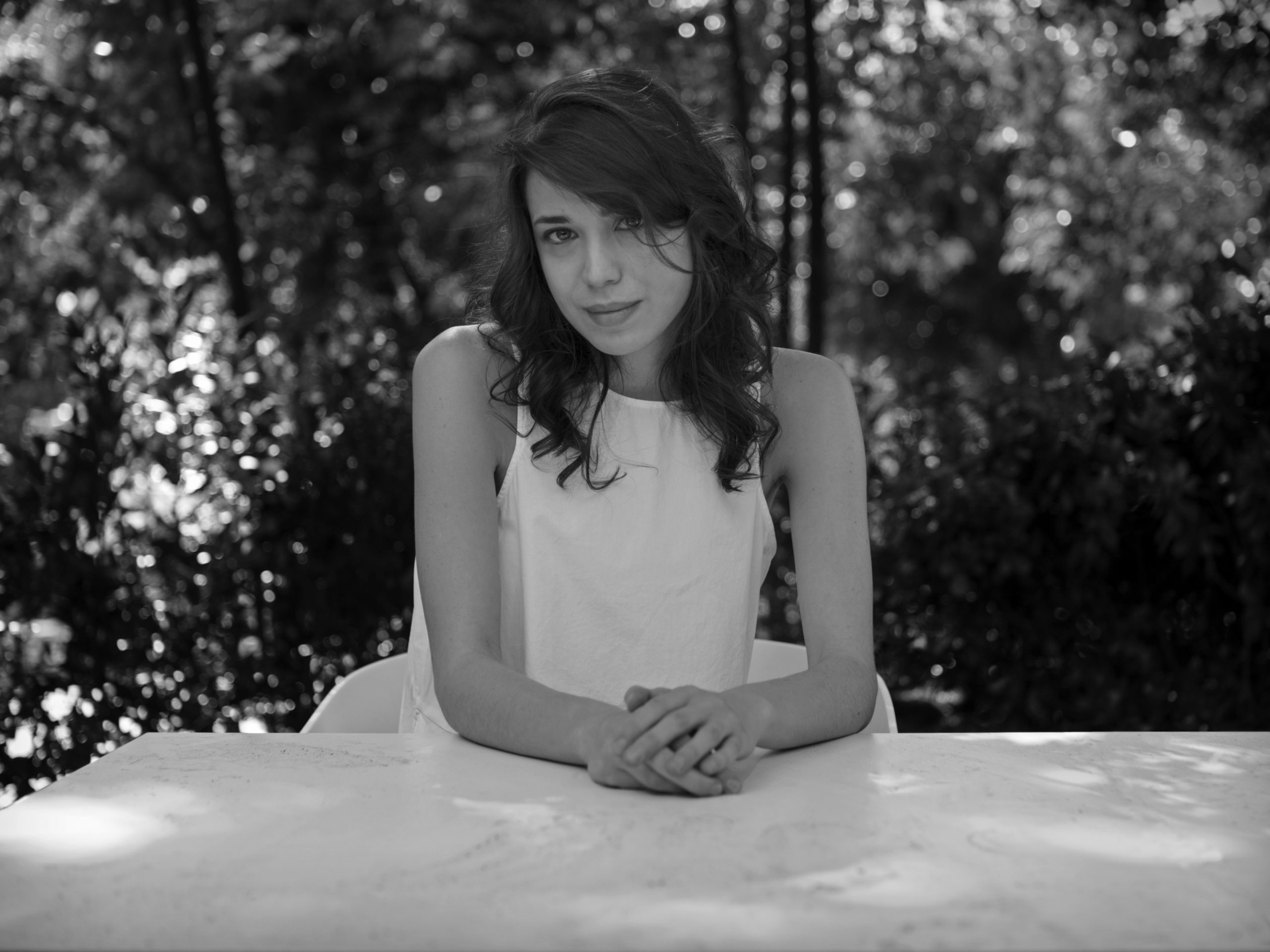 Maria Borio is an Italian poet, essayist, and editor. Her books include two collections of poetry, and two scholarly monographs on Italian poetry. She is the poetry editor of the journal Nuovi Argomenti, previously directed by Alberto Moravia and Pier Paolo Pasolini. Her first book in English translation is Transparencies (World Poetry), translated by Danielle Pieratti.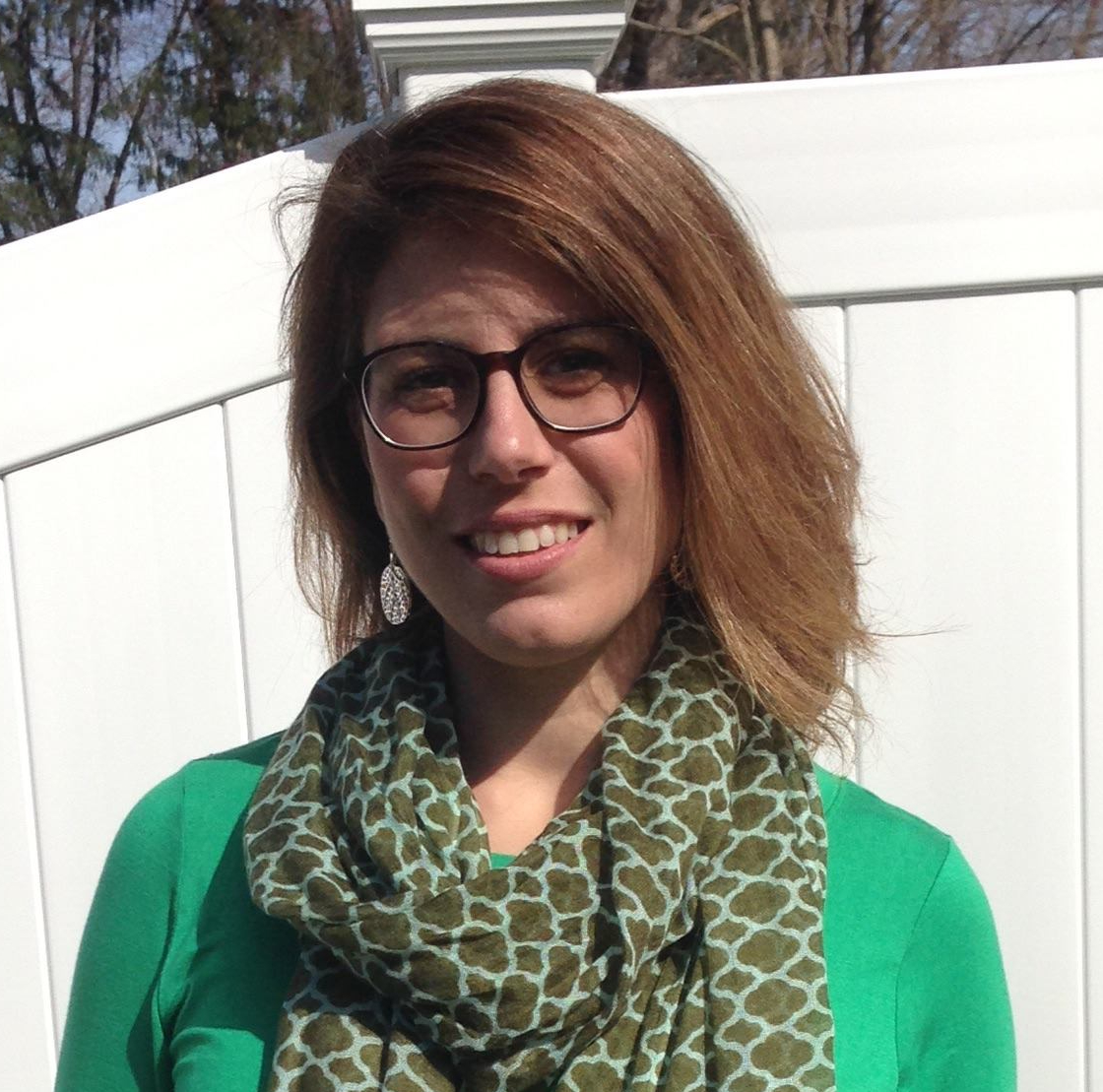 Danielle Pieratti is the author of Fugitives (Lost Horse Press), winner of the 2017 Connecticut Book Award for poetry, and the translator of Italian poet Maria Borio's English-language debut, Transparencies (World Poetry). Her most recent poems and translations have appeared in Meridian, Ambit, Mid-American Review, Words Without Borders, and Asymptote.